Houston
Get started with a free consultation with our SMP Houston team
Houston, TX
Our Clinic
Your go-to spot for scalp micropigmentation is in Houston, Texas. Located in the Galleria area, we are a short ride from George Bush Intercontinental Airport and Hobby Airport.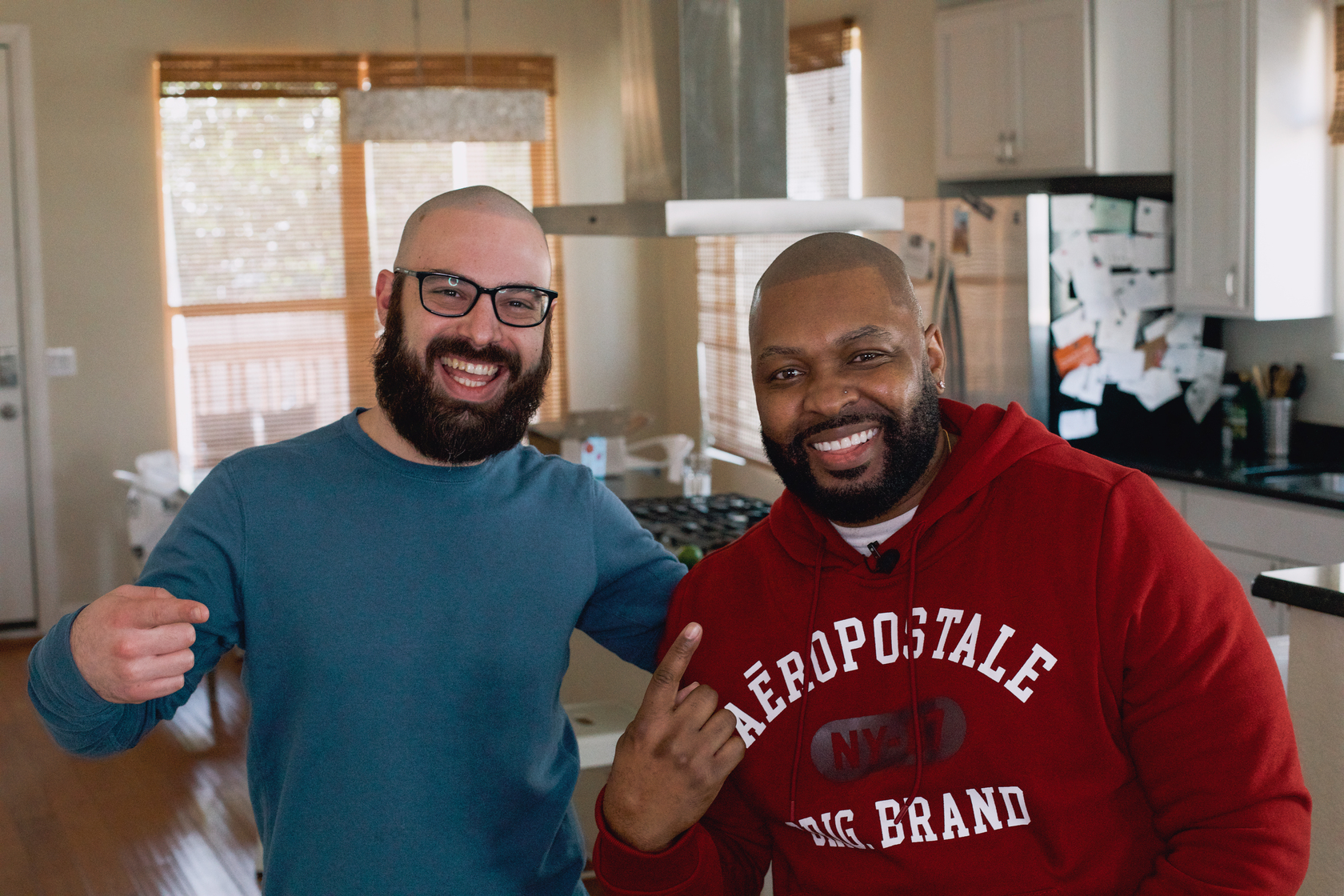 About Our Houston Clinic
Houston is Scalp Micro USA's 2nd location and has been the leader in scalp micropigmentation in Texas for over 5 years. Our lead micropigmentation practitioner and clinic manager, Graig Lauricella has over 11 years of experience and was one of the OG's in scalp micropigmentation. You're getting only the best results when you visit our SMP clinic in Houston.
Scalp Micro USA Houston
Meet Your SMP Artist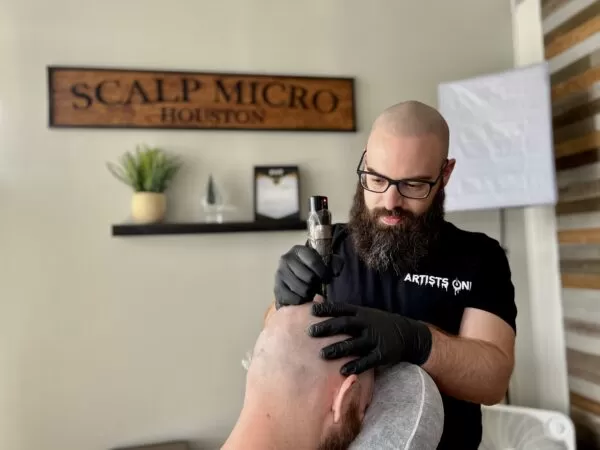 Graig Lauricella
Graig Lauricella is an expert scalp micropigmentation practitioner with 10+ years of experience and 5,000+ happy clients! Graig began providing scalp micropigmentation in Houston, TX for over 4 years. His passion for scalp micro pigmentation and helping others is expressed in his incredibly natural scalp micropigmentation results.
FREE CONSULTATION
Get a free scalp micropigmentation consultation
"*" indicates required fields
Types of Consultations
In Person – get all your questions answered face to face by an expert scalp micropigmentation artist.

Phone – speak with an expert micropigmentation over the phone

Facetime – Learn more about the scalp micropigmentation process with a Facetime chat

Receive a quote and treatment plan based on your specific hair loss goals
REVIEWS
From real clients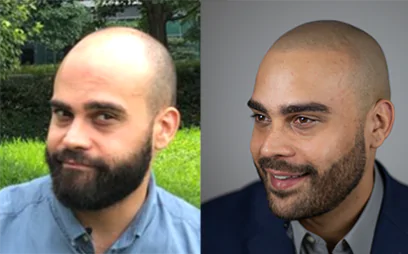 I don't think about my hair anymore. I get dressed, get out of bed, and go to work, that's it. It looks so natural and so real! I just wish I had gotten it done sooner.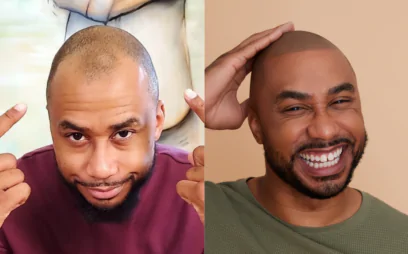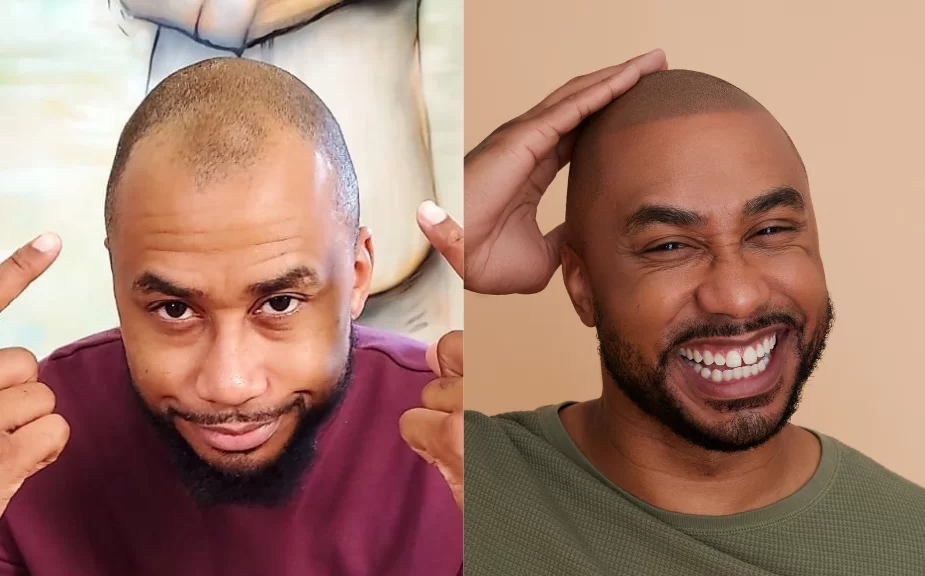 An extreme amount of confidence, that's the biggest thing I feel right now. A higher level than I've ever felt in the last 10-12 years. I didn't think this was possible, but seeing this now it has me on cloud 9.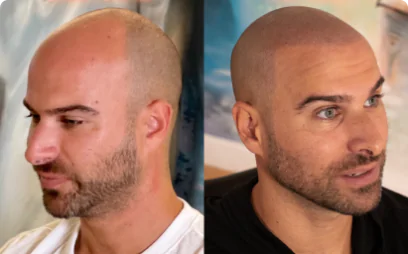 It gives you confidence with your everyday life. My brother said to me, wow you look like a stud, you look better than me now! These guys at Scalp Micro USA really care, they're fun. It's a great decision and I'm very happy with you guys.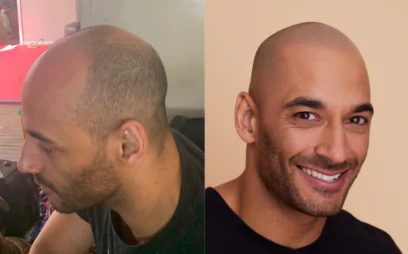 This natural look was definitely the way to go for me. I just feel more confident. I just want to show it off. I'm very very happy. You're going to love the people here. I've done all the research here, just do it!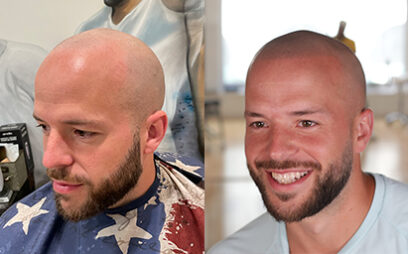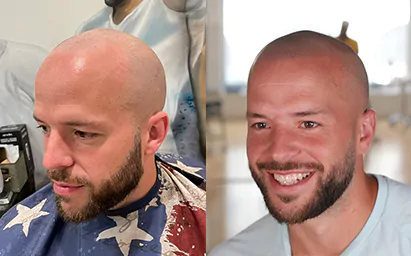 You're always welcome, you feel right at home. 2nd session transformed the look for me. It's better than I thought it was going to be. It's so natural, no one knows. My wife loves it, and I love it which matters the most.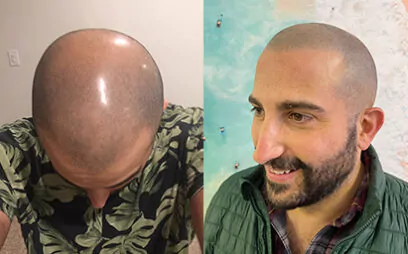 It was amazing! Everything was all filled, it was like I never lost my hair. It looks so real, I couldn't believe it. I've seen other people's pictures and videos, but when you see it on yourself, it's really overwhelming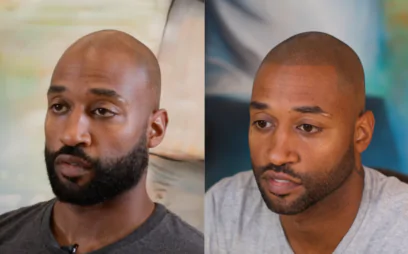 It's amazing man, everything I wanted! It looks natural, clean, it's a life changer man I'm not gonna lie. Nobody can tell at all. I would suggest this to anybody. Everyday will be a lot easier, you take your hat off and you don't have to worry about nothing, just cut your hair and you're good.
REVIEWS
Our customers are saying
Michael Gad
Graig truly did a phenomenal job with the entire process start to finish. I'm absolutely thrilled with the result but beyond that he made the whole experience much more clear and approachable. From the first session he asked pointed questions... Read more
Boss M
Graig is the Best period! I'm glad I made the decision to come to Houston Scalp Micro USA Micropigmentation.
Faiza Uddin
Scalp Micro USA is great – Graig is an amazing