Treatments
Scalp Micro USA provides top-quality scalp micropigmentation throughout the United States. Our artists can help you rebuild your hairline, cover up bald spots, and add density to thinning areas. A hairline tattoo is quick, effective, and non-surgical. If you're looking for an effective hair loss solution, we can help. Visit one of our clinics in New York, Los Angeles, Houston, Chicago, and South Florida to get started.
HAIR LOSS + BEARD + SCAR + ALOPECIA
Treatments that Actually Works!
Personalized solutions delivered by top artists
Scalp Micro USA uses our industry expertise and knowledge to deliver the best possible results for every single client. Regardless of which clinic you choose or what service you are looking for, we can provide you with the most natural results. Each of our clients has different needs, preferences, and features. We want to provide you with a customized solution that will allow you to enjoy the best results that complement your age and coloring. From hair loss to beard enhancement, scar camouflage, alopecia, or hair density, we've got you covered.
Award winning scalp micropigmentation team
Effective hair loss solutions
700+ 5 Star Reviews
Restore your hairline & confidence
We've helped over 10,000 guys beat hair loss
10+ Years of Award Winning SMP experience
Fix your hair loss in just 2-3 sessions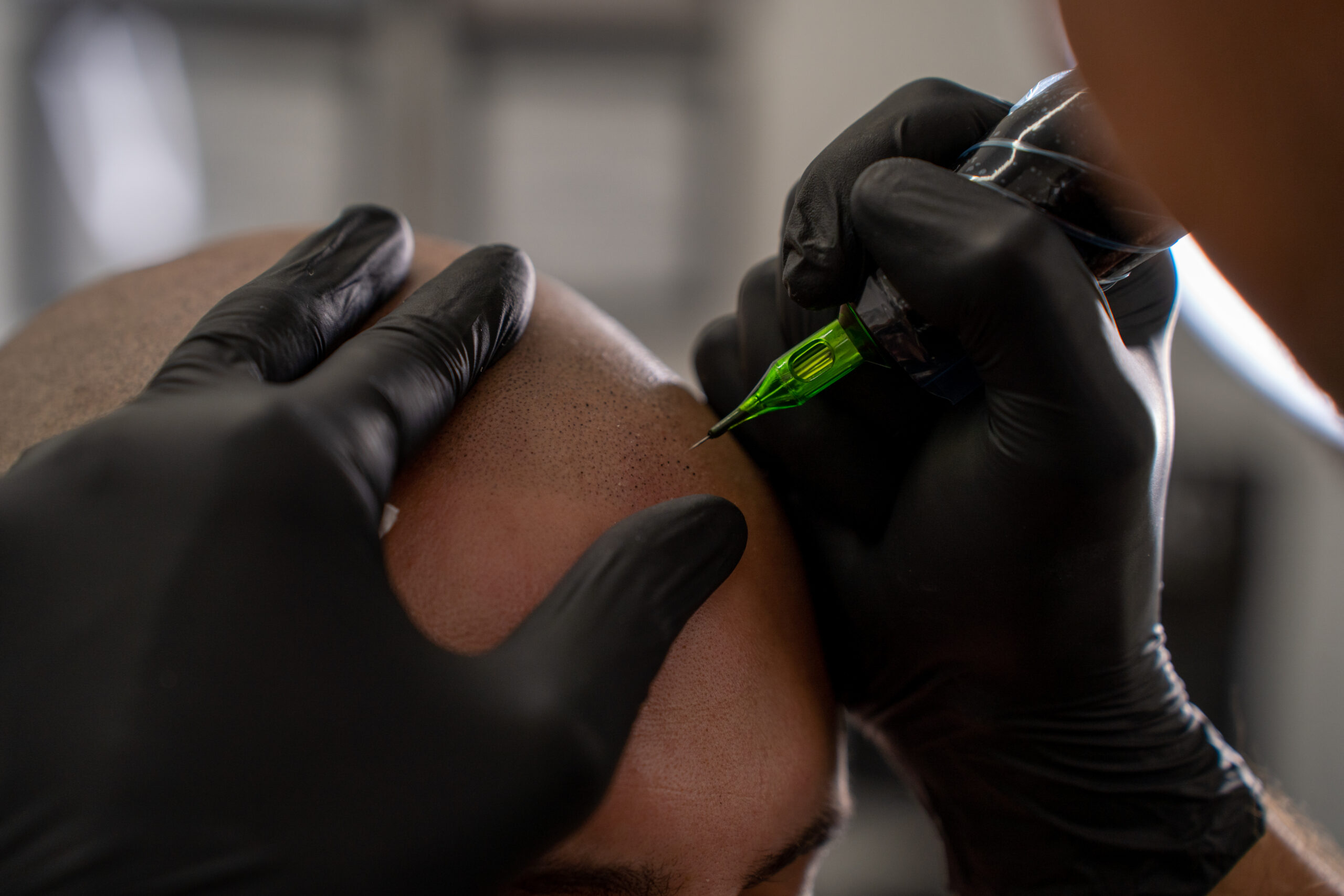 Tackle Hair Loss w/ Effective Solutions
Our solid reputation, extensive experience, and personalized methodology have collectively attracted a staggering 10,000 clients to select Scalp Micro USA as their go-to solution for addressing hair loss concerns. Recognizing the uniqueness of each individual, we meticulously factor in specific preferences and requirements to craft a natural hair loss solution. Don't miss out on the opportunity – book your free consultation with one of our specialized hair tattoo experts today.
Free consultation
Get a free Scalp Micropigmentation consultation
"*" indicates required fields
Benefits of the consultation
In Person – get all your questions answered face to face by an expert scalp micropigmentation artist.

Phone – speak with an expert micropigmentation over the phone

Facetime – Learn more about the scalp micropigmentation process with a Facetime chat

Receive a quote and treatment plan based on your specific hair loss goals