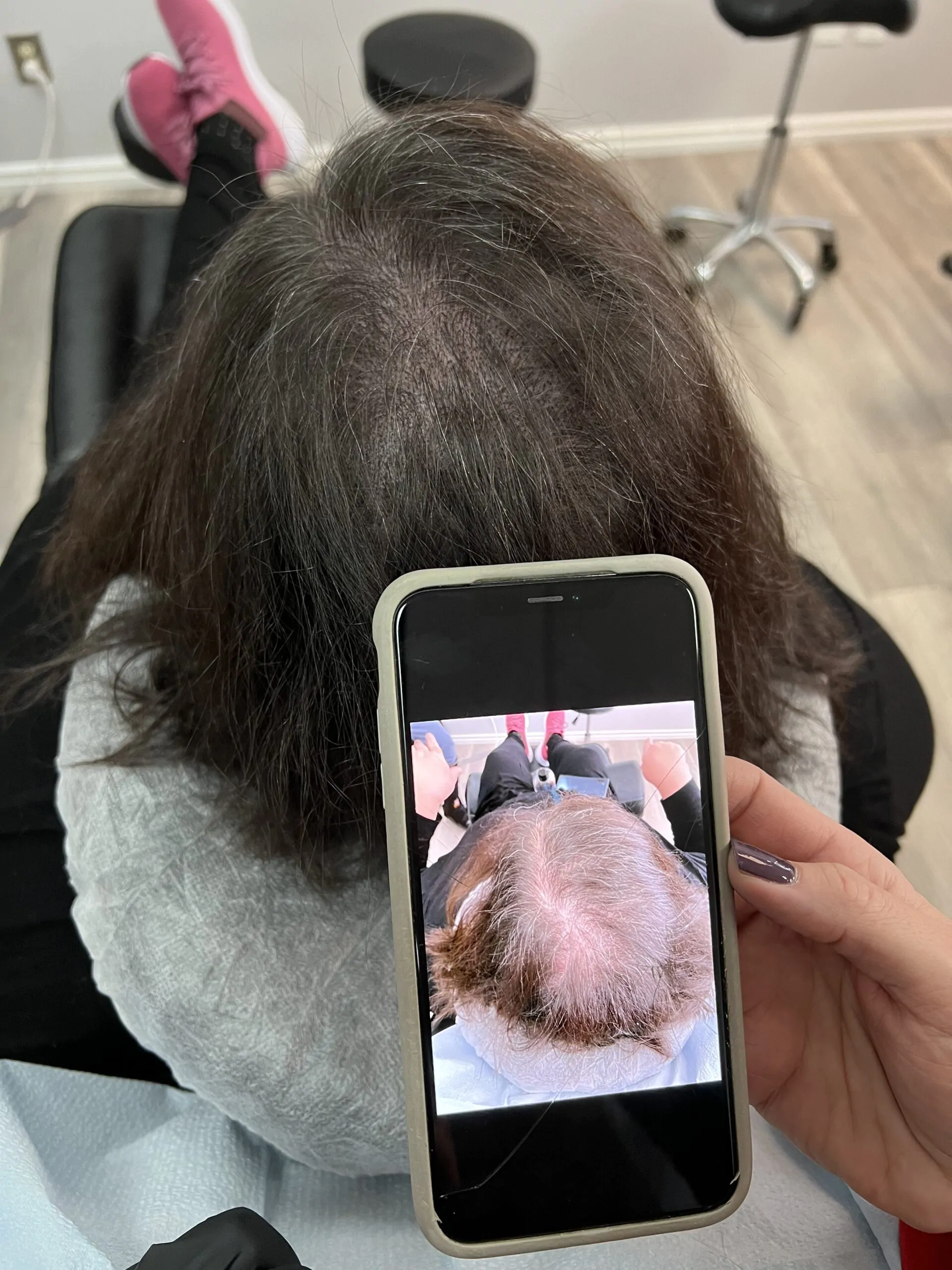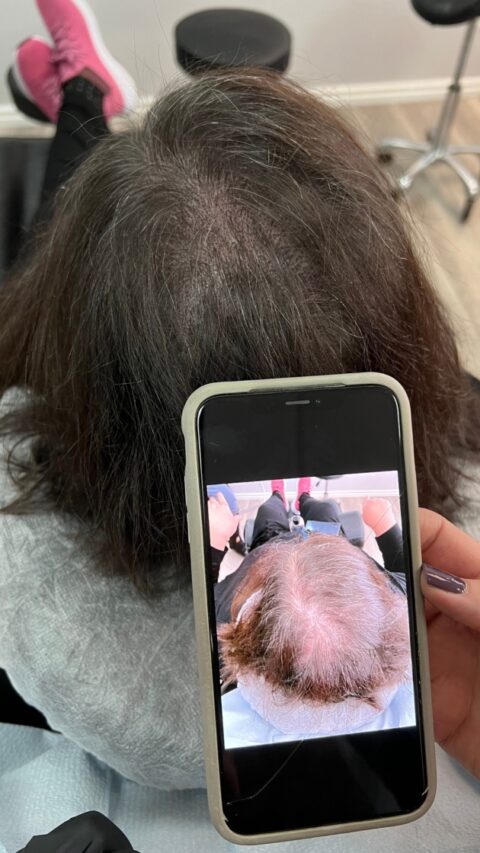 Female Hair Loss
Scalp micropigmentation (SMP) can be used to help women with hair thinning or hair loss by creating the illusion of fuller hair.
TREATMENT
Female Hair Thinning w/ scalp micropigmentation
Award Winning Team
10+ years of experience
SMP is an effective solution for women with hair thinning or hair loss. It is a non-surgical, non-invasive, and cost-effective option that can help to boost confidence and improve self-esteem.Visit one of our clinics in New York City, Los Angeles, Houston, Fort Lauderdale, or Chicago to get started today!
Creating the Illusion of Hair Density
Scalp Pigmentation can create the illusion of hair density by closely mimicking the appearance of hair follicles. This can help to create the appearance of fuller hair, even in areas where hair is thinning.
Camouflaging Scalp Shine
Women with hair thinning or hair loss may experience scalp shine, where the scalp is visible through the hair. Micropigmentation can help to camouflage scalp shine by creating the illusion of hair follicles, making the scalp less visible.
Non-Surgical Solution
SMP is a non-invasive, non-surgical solution to hair loss. Unlike hair transplant surgery, there is no scarring, and recovery time is minimal.
Covering Thinning Hair Patches
SMP can be used to cover bald patches caused by hair loss or thinning. By depositing pigment into the scalp, micropigmentation can create the appearance of hair follicles and cover areas where hair has been lost.
How it works
Female Hair Thinning w/ SMP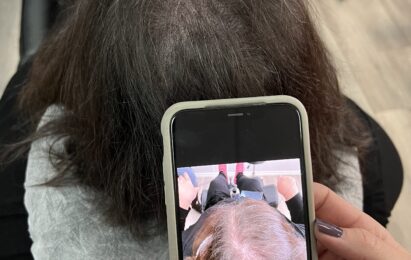 1. Book a FREE Consultation
Submit your info and our team will follow up with an in-person or phone consultation with one of our expert micropigmentation artists.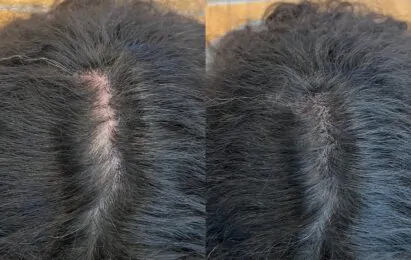 2. During Your Consultation
See previous examples of thinning clients, get your hair loss evaluated and all your questions answered.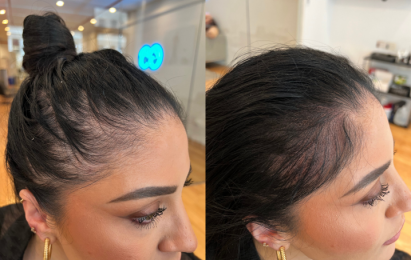 3. Book Your Treatment
Schedule your scalp micropigmentation treatment for thinning hair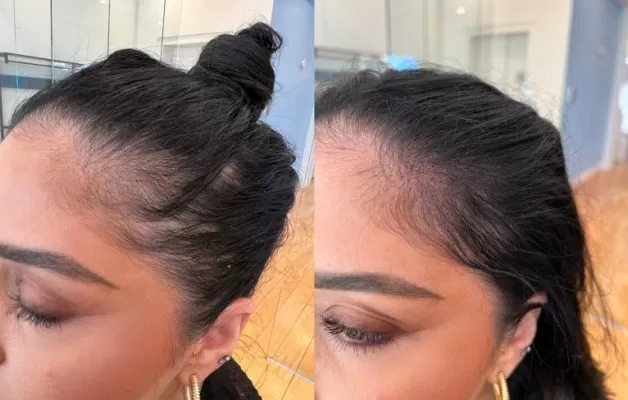 Scalp Micropigmentation is a customizable treatment: SMP can be customized to match the patient's hair color and skin tone, ensuring a natural and seamless appearance. The procedure can be tailored to address specific areas of hair thinning or hair loss
Scalp Micropigmentation is a long-lasting solution: The results of SMP can last typically for 4-6 years, making it a long-term solution for female hair thinning. The pigments used in SMP are designed to fade gradually over time, ensuring that the results remain natural-looking and blend seamlessly with any new hair growth.
Our Team
Meet the artists
Free consultation
Get a free Scalp Micropigmentation consultation
Get Your Free, Personalized Scalp Micropigmentation Quote.
"*" indicates required fields
Types of Consultations
In Person – get all your questions answered face to face by an expert scalp micropigmentation artist.

Phone – speak with an expert micropigmentation over the phone

Facetime – Learn more about the scalp micropigmentation process with a Facetime chat

Receive a quote and treatment plan based on your specific hair loss goals