The #1 Scalp Micropigmentation Training Course
Learn how to master scalp micropigmentation with our award-winning training program. We've graduated some of the most successful artists in the SMP industry. 
SMP TRAINING
Work with Award winning, world-renowned SMP trainers
Finally, a training program that actually sets you up for success in the scalp micropigmentation industry. Get trained and certified in scalp micropigmentation to grow and scale your business.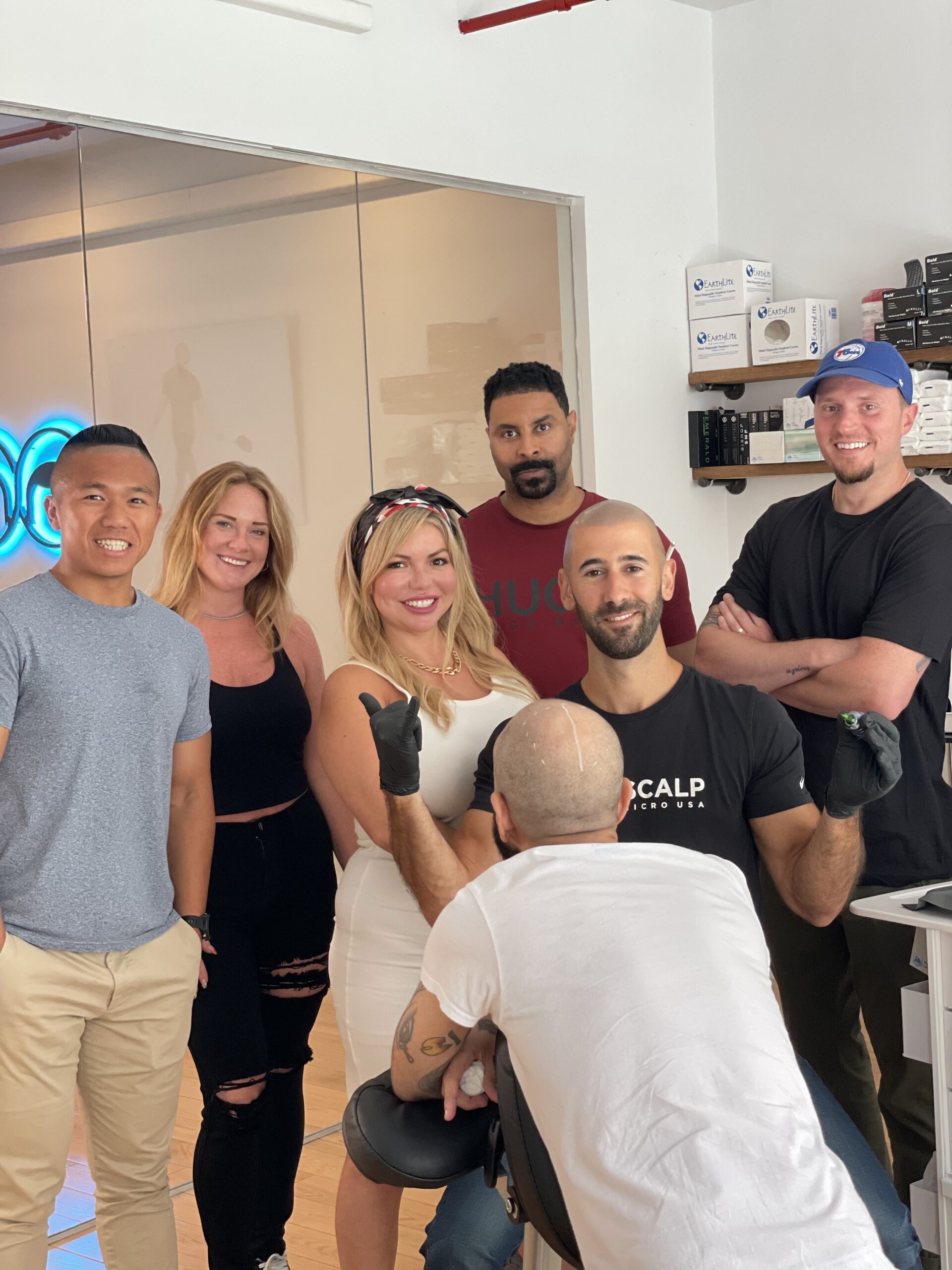 Schedule
Upcoming courses
NEW YORK CITY
DECEMBER 5th - 7th
Scalp Micropigmentation Fundamentals
Rated #1 Scalp Micropigmentation training by Team Micro.
2 SPOTS LEFT
LOS ANGELES
December 13th - 15th
Scalp Micropigmentation Fundamentals
Award-Winning Scalp Micropigmentation training course
3 SPOTS LEFT
Scalp Micropigmentation Fundamentals
Join Graig Lauricella for our award winning training class in Houston!
6 SPOTS LEFT
curriculum
What you'll learn

Online industry theory
Your industry theory portion of the course will be completed ONLINE prior to your in-person sessions. Theory includes anatomy of the scalp, hair loss causes and types, medical applications, micropigmentation, color, technique, density, health and safety.

In-person workshops
Day 1 is focused on advanced workshops and observation including theory, hand technique, density workshops, hairline design, and live treatment observation.

In-person hands-on work
Days 2 & 3, you'll perform hands-on supervised work with real models of varying hair loss types. Marketing your business, financial strategy, and pricing. Then it's Graduation time!
Experience Matters.
Our trainers include Matt Iulo (NY), Graig Lauricella (Texas), and Derek Bogner (Los Angeles). Matt is a scalp micropigmentation pioneer with 11+ years of experience and 5,000+ clients. Graig Laurcella was one of the first SMP artists in the US with 10+ years of experience and 4,000+ clients. Derek Bogner is a top artist in the industry with over 4 years of experience and treats 3 clients per day. Collectively they make up the most experienced team in the industry.
Learn proper technique from the experts
Deliver natural hairlines for all types of clients
Intimate class setting + more hands on work
Want proof?
Hear from our graduates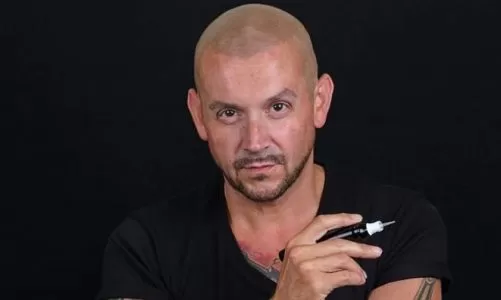 CRAIG BOTTOMLEY-HIGH, SCALP MICRO UK
"I took Matt's Scalp Micro USA training course over 3 years ago and now run one of the most successful SMP clinics in the UK. Matt has helped grow my career and took my skills to a completely different level. I was just awarded the #1 Scalp Micropigmentation Practitioner in the UK by Team Micro and could not have done it without the guys at Scalp Micro USA."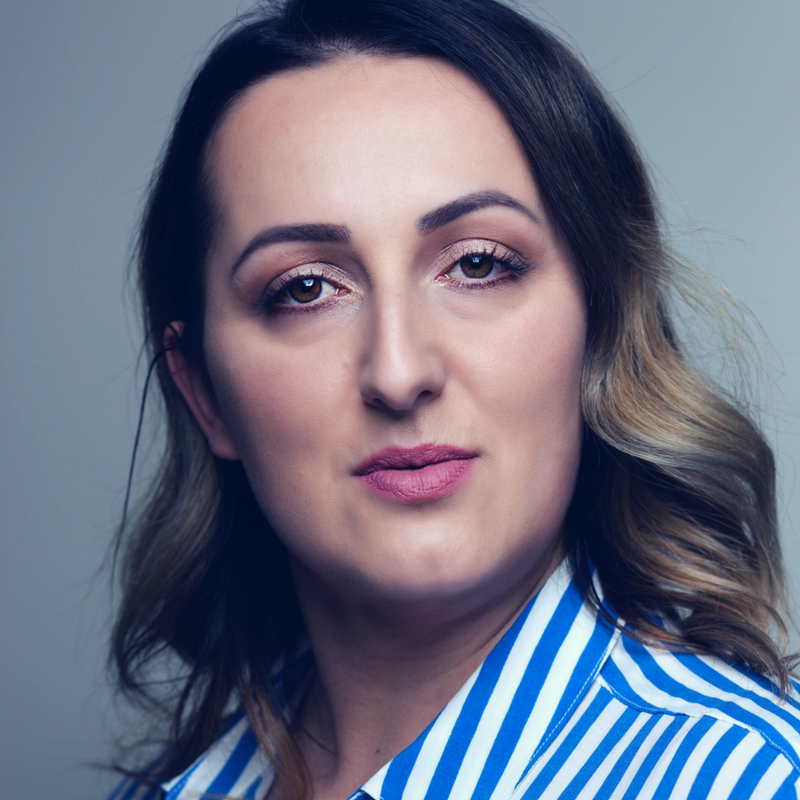 MINELA MUJDZA, MM SEATTLE SMP
"With so many micropigmentation training companies out there it was very important to find the right one that will give me not only the best training but support after as well. Scalp Micro USA did just that! It was thorough, world-class training, worth every penny. I'm extremely happy I chose them to help me be a great SMP artist."
MADISON DURBIN, MADD MICRO
I went to their 4-day intensive training in NYC and the experience was AMAZING to say the least! The whole team is so professional and experienced in this industry. Matthew is a great trainer, encouraging, and a wealth of knowledge. His teaching style is very hands-on and we had time to work on models for 2 days of the training with his guidance! If you want the very best SMP training all around, look no further!

MIKO ANDRADE, MAN SCALP
If i was gonna fly halfway around the world, I need to make sure I was training with the Best! Definitely made the right choice!

MARISSA KONG-NUTU, BOSTON BROW STUDIO
"Just finished my 4-day training with Scalp Micro USA and I am refreshed, excited, and confident to add this to my list of services. Matt and his team are phenomenal practitioners. The class is hands down the best micropigmentation class I have ever taken!"
SCALP MICROPIGMENTATION TRAINING
Start Mastering SMP Today
"*" indicates required fields
Cost of the Course
3 Day Course + Online Theory without equipment is $4,200. You will need to bring your own machine. Other workshop materials will be provided.

3 Day Course + Online Theory with equipment is $5,300. Includes the brand NEW Cordless Flux S machine by Microbeau, the #1 Rated SMP Pigment by Folicule, and industry leading FYT needles.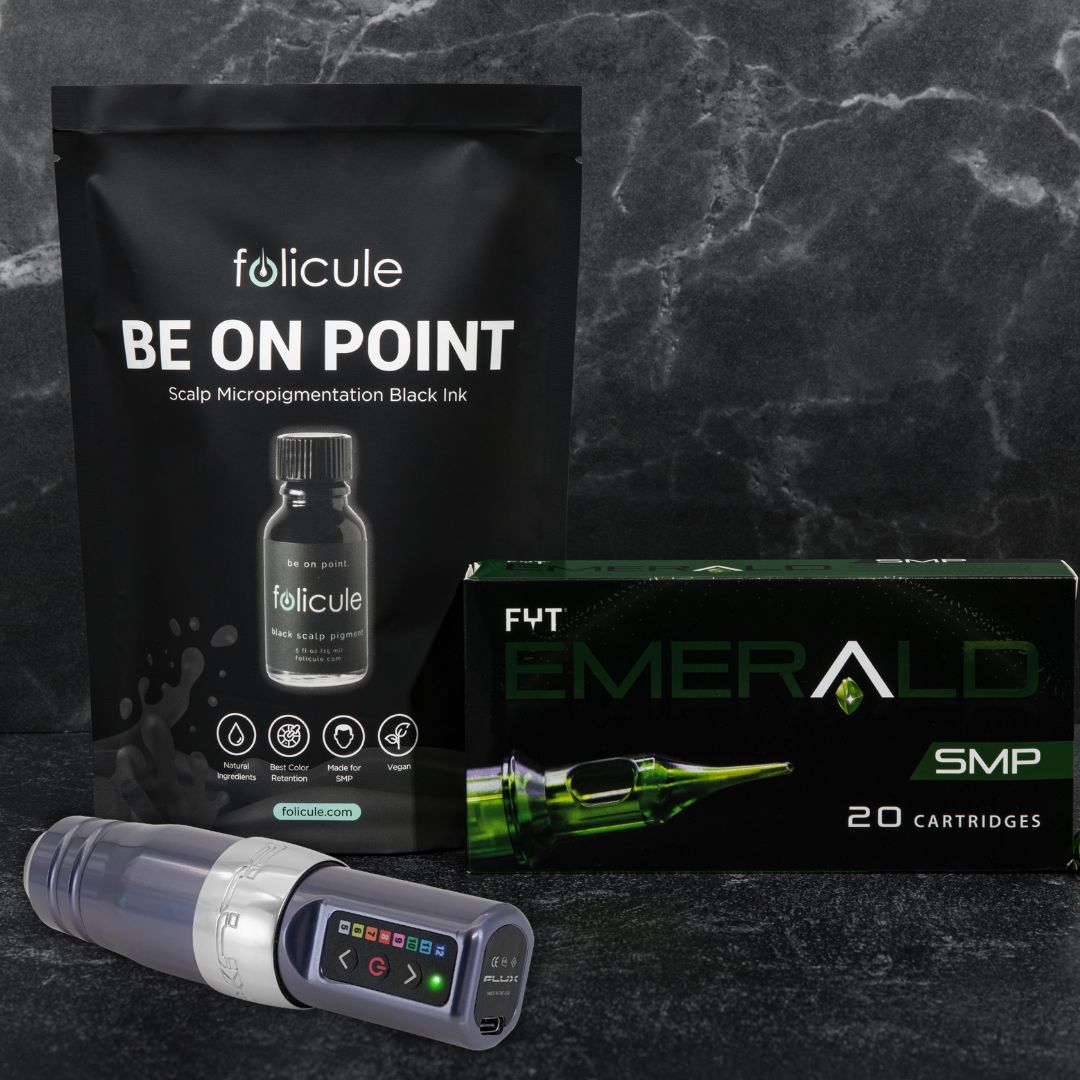 What's Included in our SMP Training Package?
3-Day In-Person Training
SMP Training Kit including Folicule Ink, FYT Needles, and Microbeau Flux S Wireless Pen*
Guaranteed hands-on work w/ real models
Live Treatment Demo's from the Industry's Top Trainers
Certificate of Completion 🎓 from the #1 Rated SMP Training Program
Lifetime access to our Online Training Academy

10+ hours of online SMP education
4+ hours of pre-recorded scalp micropigmentation treatment sessions
Advanced scar concealment training
Hairline design workshops
How to convert more consults and grow your business!

Exclusive lifetime discounts to Folicule products
*Included for trainees that select our "Equipment" training option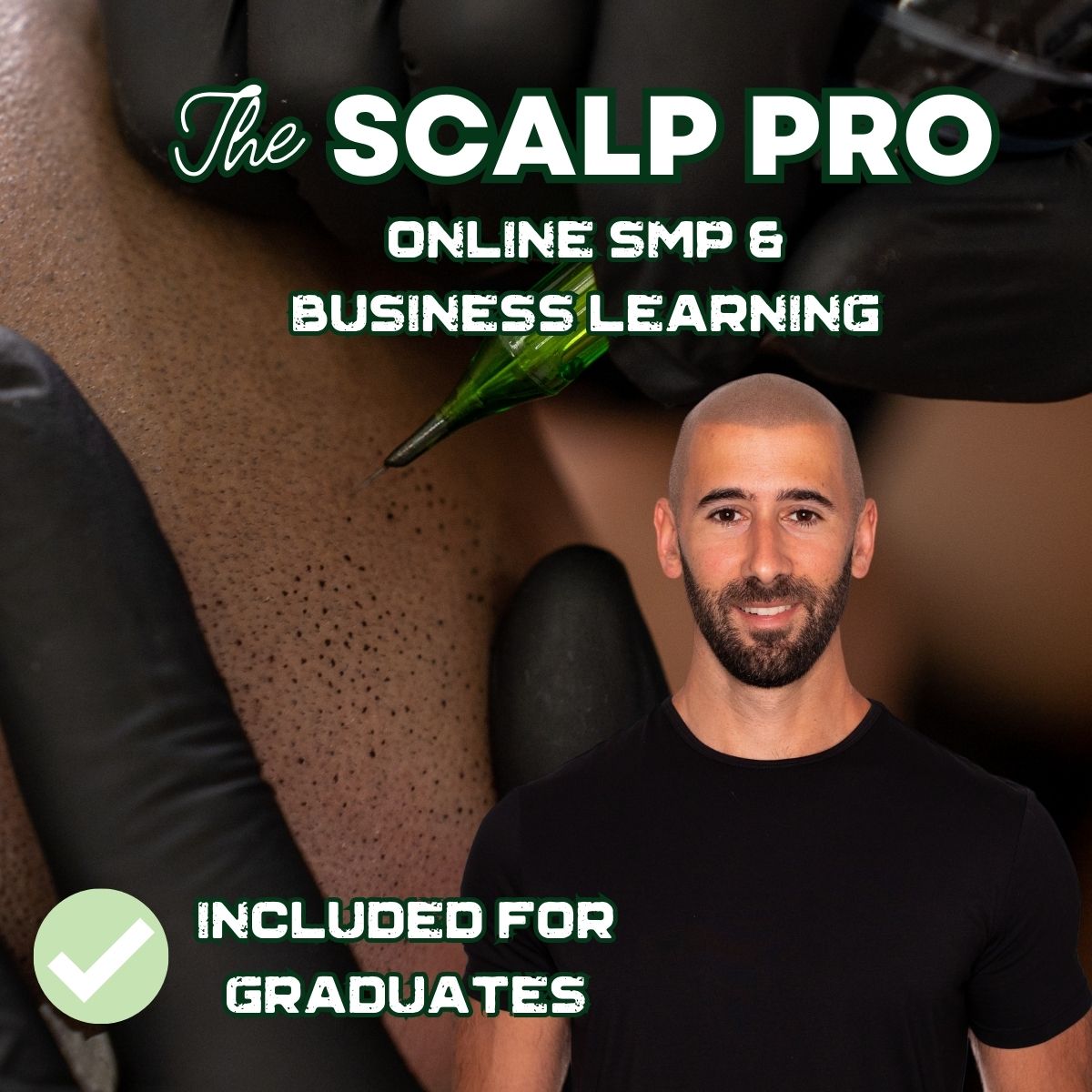 LIFETIME Access to Our Online Academy!
All Scalp Micro USA training graduates get a lifetime access to our Scalp Pro online academy:
10+ Scalp Micropigmentation training modules
10+ hours of online SMP education
4+ hours of pre-recorded scalp micropigmentation treatment sessions
Advanced scar concealment training
Hairline design workshops
How to convert more consults and grow your business!
SCALP MICROPIGMENTATION
Supplies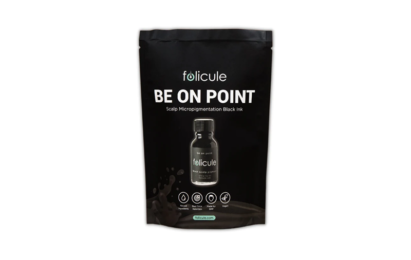 Scalp micropigmentation black ink kit
US$75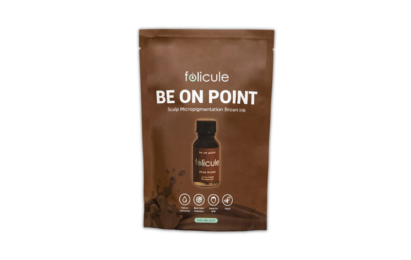 Scalp micropigmentation deep brown ink kit
US$75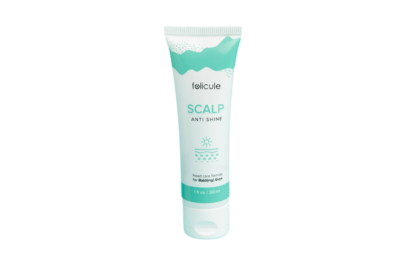 Scalp anti-shine
US$25
Scalp Micro USA Training
Course location
Jumpstart your Scalp Micropigmentation Career Today! Find a scalp micropigmentation training facility near you!
Scalp Micro USA, New York City
290 5th Ave, 3rd Floor
New York, NY 10001
Walking distance from Herald Square and Penn Station
(844) 978-0098