Los Angeles
Welcome to the Scalp Micropigmentation LA Clinic, where your hair transformation journey begins. Located in the heart of Los Angeles with expert practitioners Derek Bogner and Brad Bohannon at the helm, we specialize in creating natural-looking results that boost your confidence using scalp micropigmentation. Request your free consultation today.
Los Angeles, CA
Our Clinic
The premier spot for scalp micropigmentation is in Los Angeles! Our clinic is located in Marina Del Rey, right off the popular Abbot Kinney Street. Our office is in an ideal location, just 15–30 minutes from LAX Airport. This conveniently located clinic is modern and comfortable in design. Give us a call if you need help locating our office or to book your consultation.
In addition to servicing the Los Angeles area, we also service these areas in California: West Hollywood, Hollywood, Malibu, Santa Monica, Venice, Marina Del Rey, Orange County, San Francisco, and Sacramento.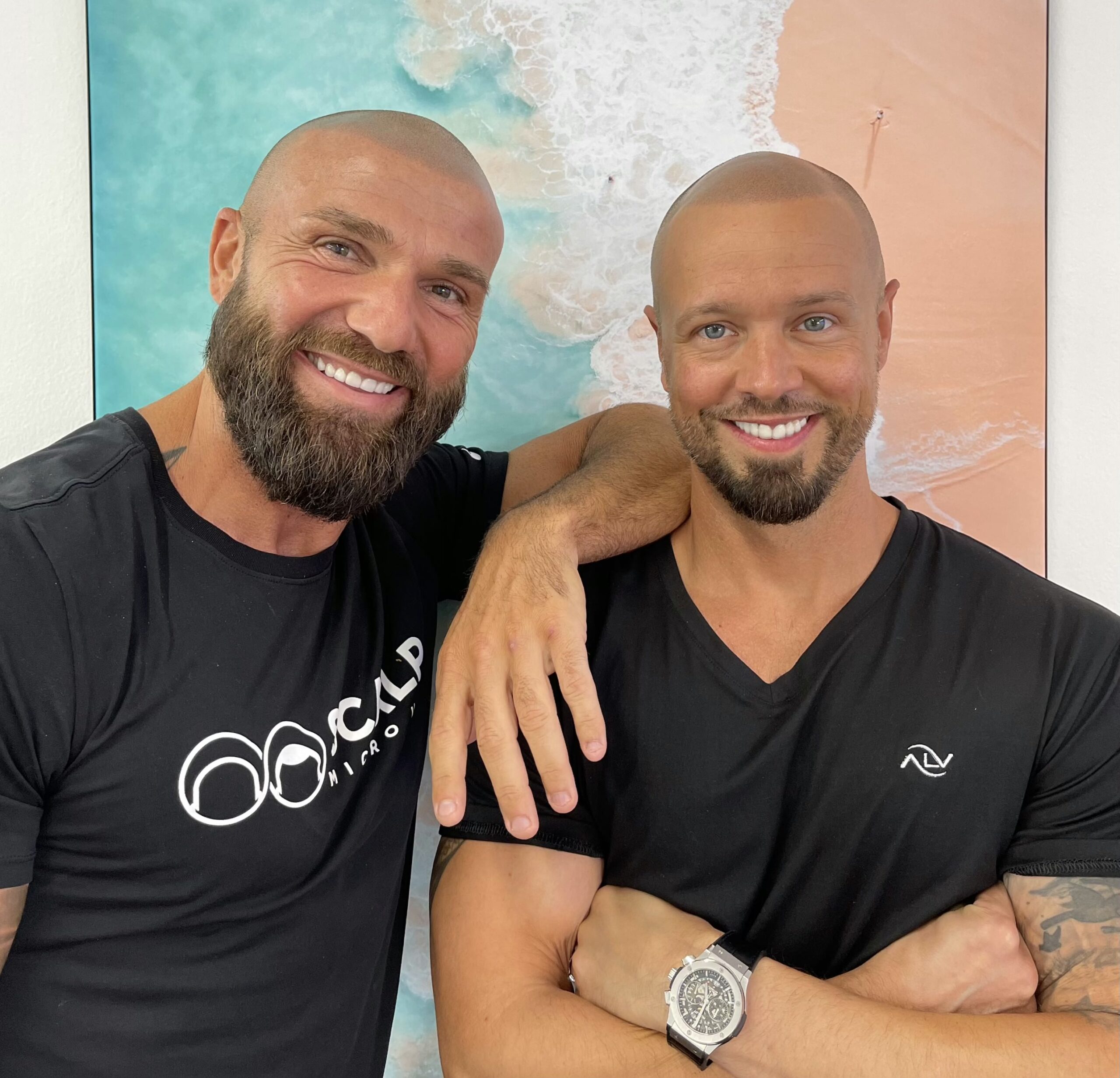 About Our Los Angeles Clinic
If you're looking for scalp micropigmentation in Los Angeles, then you have to check out our Scalp Micro USA clinic located in Marina Del Rey, CA. We have two expert practitioners at our Los Angeles micropigmentation office, Derek Bogner and Brad Bohannon who are at the top of the field and treat around two to three SMP clients per day. Our team is committed to providing clients with realistic, consistent micropigmentation results. The LA office team can deliver scalp tattoos with a level of detail that you can enjoy for years. Schedule your hair tattoo consultation appointment today.
Restore your hairline & confidence
We've helped over 10,000 guys beat hair loss
10+ Years of Award Winning SMP experience
Fix your hair loss in just 2-3 sessions
FREE CONSULTATION
Get a free scalp micropigmentation consultation
"*" indicates required fields
Types of Consultations
In Person – get all your questions answered face to face by an expert scalp micropigmentation artist.

Phone – speak with an expert micropigmentation over the phone

Facetime – Learn more about the scalp micropigmentation process with a Facetime chat

Receive a quote and treatment plan based on your specific hair loss goals
REVIEWS
From real clients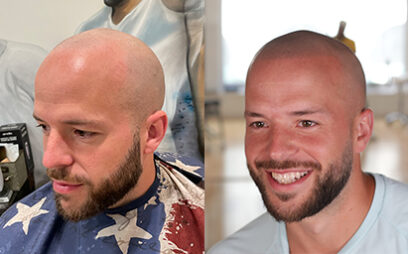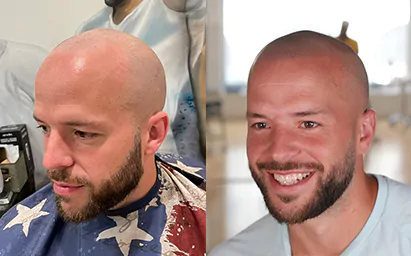 You're always welcome, you feel right at home. 2nd session transformed the look for me. It's better than I thought it was going to be. It's so natural, no one knows. My wife loves it, and I love it which matters the most.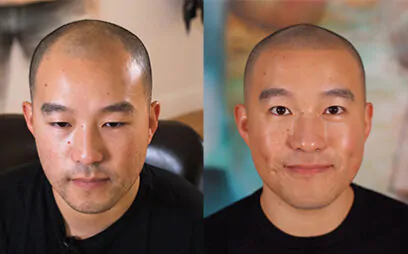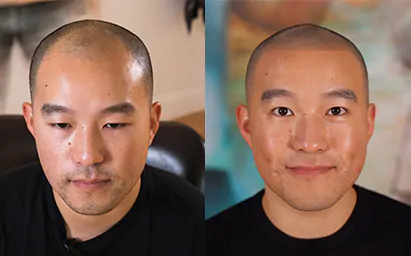 It feels amazing to be honest. I walk around the street with higher confidence. My advice is just go for it. The results are guaranteed, you're going to be happier, and feel like a whole new person.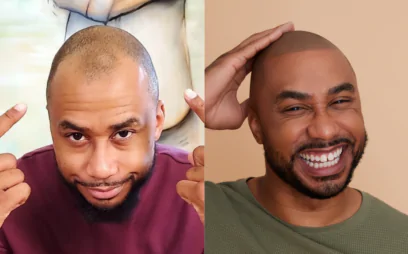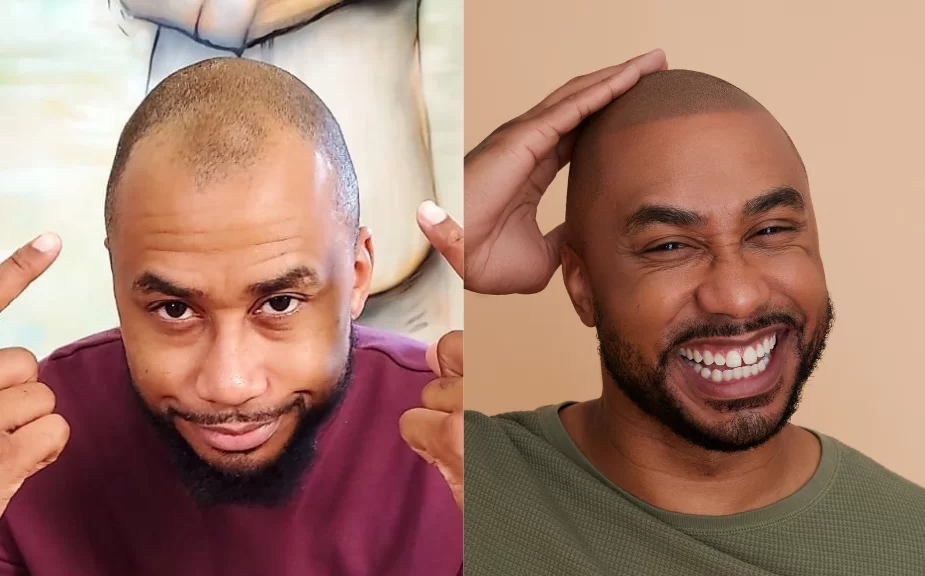 An extreme amount of confidence, that's the biggest thing I feel right now. A higher level than I've ever felt in the last 10-12 years. I didn't think this was possible, but seeing this now it has me on cloud 9.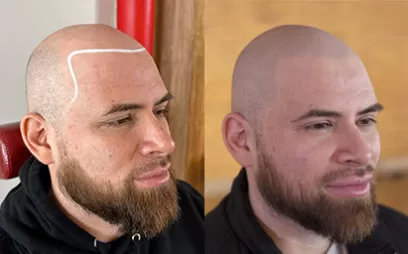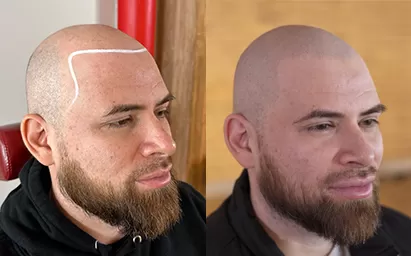 I've been amazed, excited, and my confidence overall has been up the roof. When you get the treatment you come into a brotherhood of guys that understand what you went through. 100% I would recommend working with Joe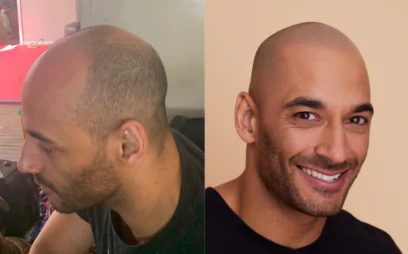 This natural look was definitely the way to go for me. I just feel more confident. I just want to show it off. I'm very very happy. You're going to love the people here. I've done all the research here, just do it!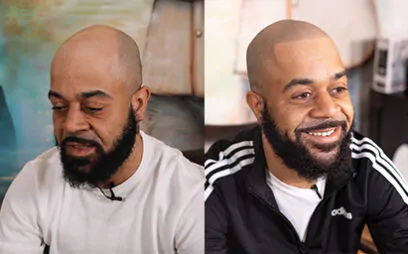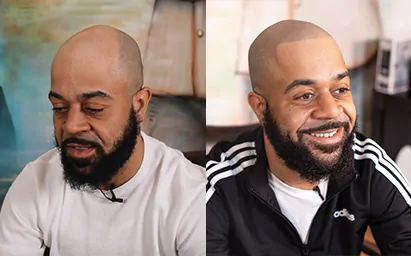 It gave me 10 years back. Come see the guys at Scalp Micro USA, get a consultation, these guys are professionals. Do your research, you won't find anybody better!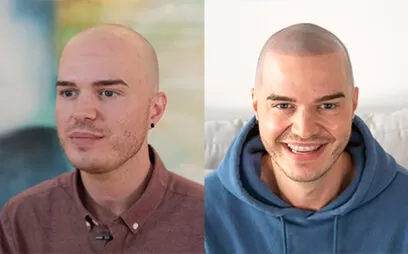 It's cool to look in the mirror and see more of myself again. If you're thinking about getting scalp micropigmentation, do it don't hesitate.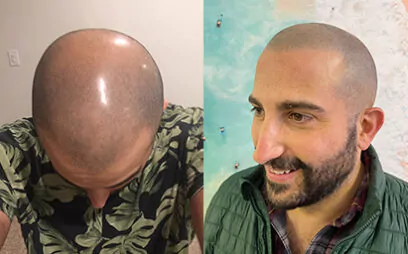 It was amazing! Everything was all filled, it was like I never lost my hair. It looks so real, I couldn't believe it. I've seen other people's pictures and videos, but when you see it on yourself, it's really overwhelming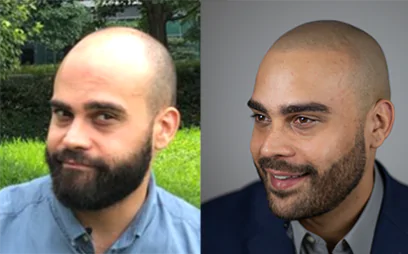 I don't think about my hair anymore. I get dressed, get out of bed, and go to work, that's it. It looks so natural and so real! I just wish I had gotten it done sooner.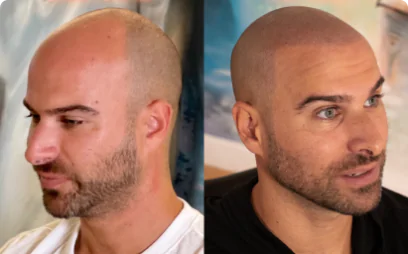 It gives you confidence with your everyday life. My brother said to me, wow you look like a stud, you look better than me now! These guys at Scalp Micro USA really care, they're fun. It's a great decision and I'm very happy with you guys.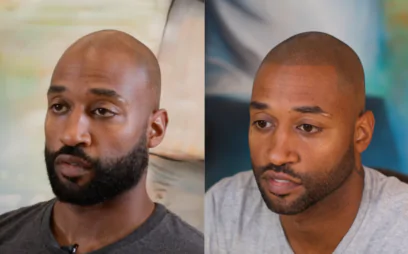 It's amazing man, everything I wanted! It looks natural, clean, it's a life changer man I'm not gonna lie. Nobody can tell at all. I would suggest this to anybody. Everyday will be a lot easier, you take your hat off and you don't have to worry about nothing, just cut your hair and you're good.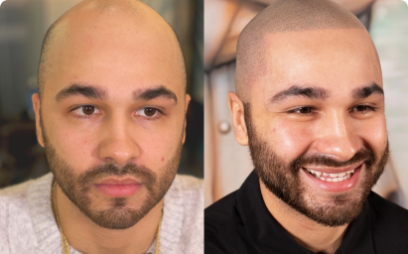 It's changed my life for the better! Matt gave me the hairline that I wanted. I'm ready to go places and do things, travel everywhere, and show it off. If you're thinking about doing it, don't think about it just go for it!
REVIEWS
Our customers are saying
Paul Hurst
It's hard to put into words how awesome Brad, Derek and the scalp micro team are. Like many I've been conscious about losing my hair since my early 20s, something which over the years has caused a ton of anxiety. I've tried every hair loss treatment... Read more
Jonathan Marquez
If you're thinking about getting your SMP treatment done soon, this is the place that will take care of you! Derek and the rest of the team provide a welcoming environment with 5/5 customer service. Scalp Micro USA will change your life.
Sean Rfm
Words can't describe how happy I am with my results! Derek is the kindest guy and he made me feel comfortable from the beginning. I highly recommend this procedure for anyone who is considering it. No more hats! And a level of comfort and confidence... Read more