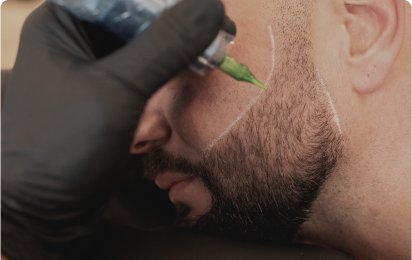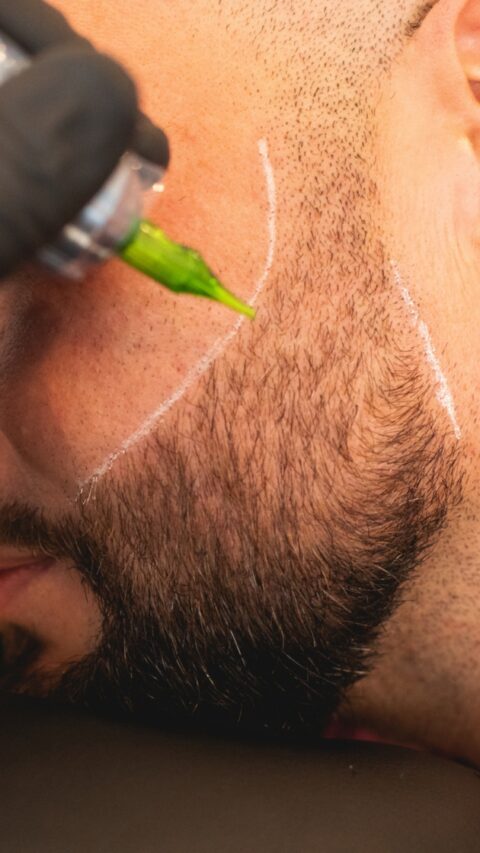 Beard Enhancement
Beard Micro is designed to help enhance and strengthen facial hair on the beard, mustache, goatee, or sideburns.
TREATMENT
Beard Enhancement
Award Winning Team
10+ Years of Experience
Scalp Micro USA provides expert quality scalp micropigmentation treatments to help you enhance your beard. If you have weak spots, gaps, or general thinning within your facial hair and want a semi-permanent solution to help strengthen your beard or 5 o-clock shadow then Beard Micro is a great choice! Visit one of our clinics in New York City, Los Angeles, Houston, Fort Lauderdale, or Chicago to get started today.
Strong 5-o'clock shadow
We recommend beard micro for those that constantly keep a beard or have a strong 5-o'clock shadow.
Beard Kit Included!
Included in your beard enhancement treatment is our Folicule Beard kit with micro-needler, serum, balm, and comb.
Subtle Improvement
Get a natural boost to your beard by improving overall thickness and strengthening weak spots.
Get a fuller beard
Our beard enhancement treatments costs $550-$600 + $250 per touch up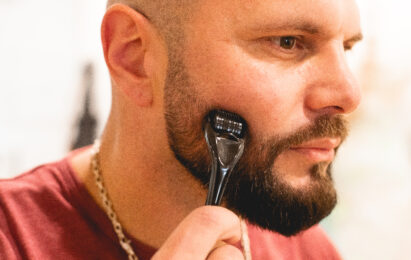 1. Book a FREE Consultation
Submit your info and our team will follow up with an in-person or phone consultation with one of our expert micropigmentation artists.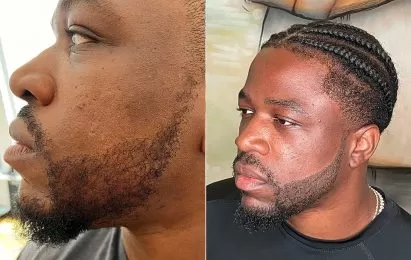 2. During Your Consultation
See previous examples of beard micropigmentation, get your beard evaluated and all your questions answered.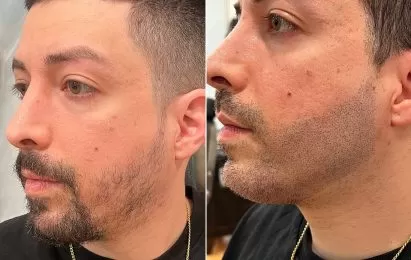 3. Book Your Treatment
Schedule your beard enhancement treatment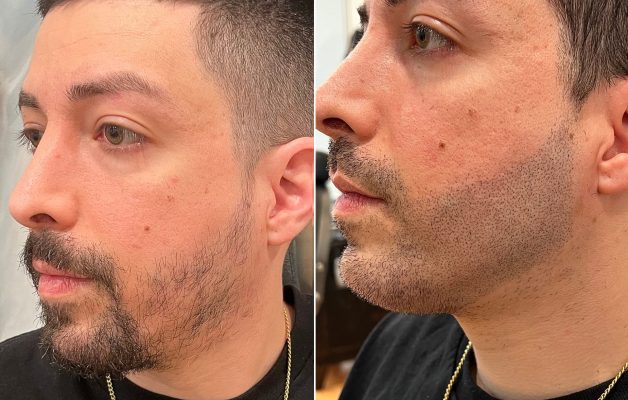 Say goodbye to patchy beards and enjoy a full, even look - With beard micropigmentation, you can create the facial hair you've always wanted without any of the frustrating patchiness.
Save time: With beard micropigmentation, you can get a natural look of a thicker beard without having to wait for it to grow out. This means you can save a lot of time.
Little maintenance: Once you get the micropigmentation, you don't need to worry about upkeep. Just keep it trimmed and enjoy your look!
OUR TEAM
Meet The Artists
FREE CONSULTATION
Get a free micropigmentation consultation
"*" indicates required fields
Types of Consultations
In Person – get all your questions answered face to face by an expert scalp micropigmentation artist.

Phone – speak with an expert micropigmentation over the phone

Facetime – Learn more about the micropigmentation process with a Facetime chat

Receive a quote and treatment plan based on your specific hair loss goals