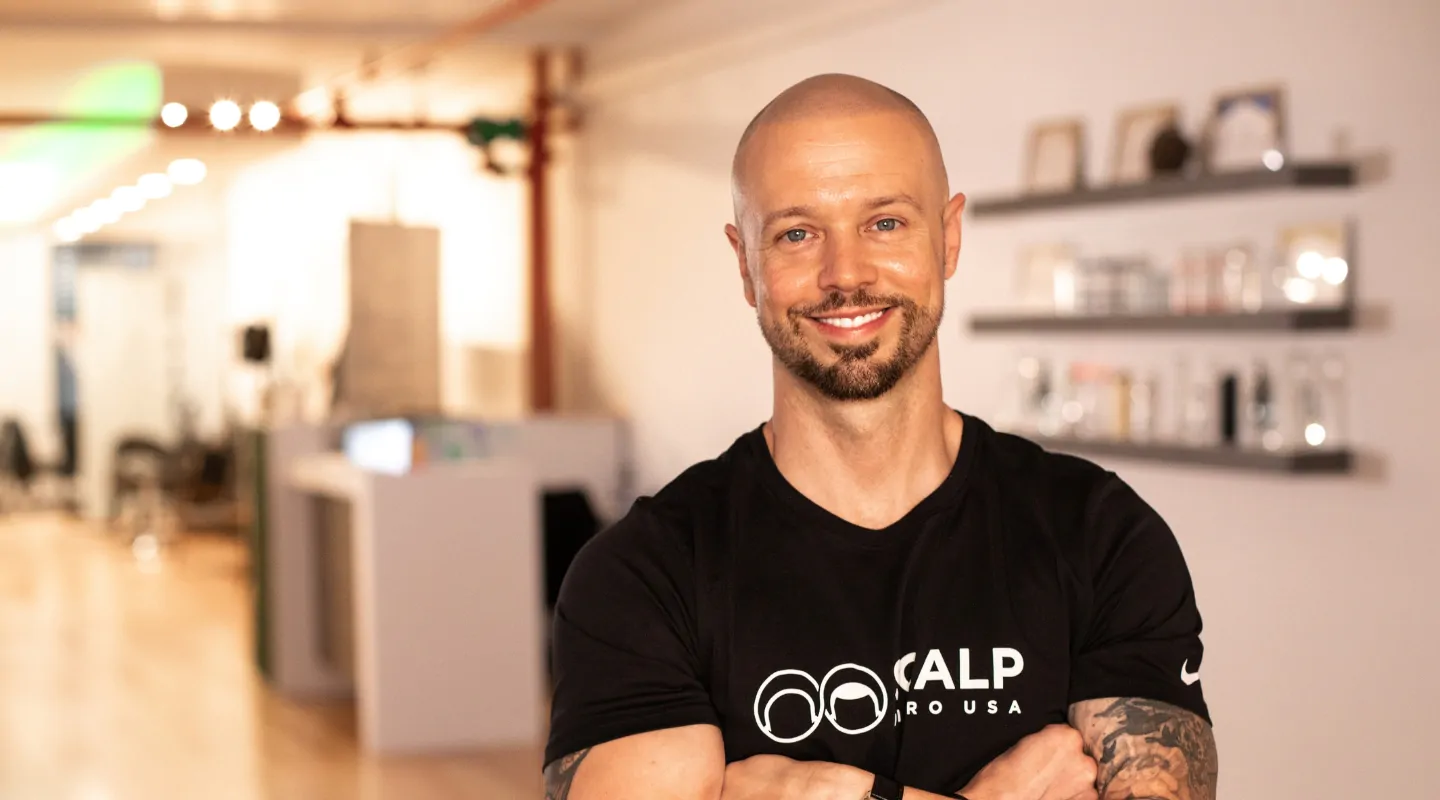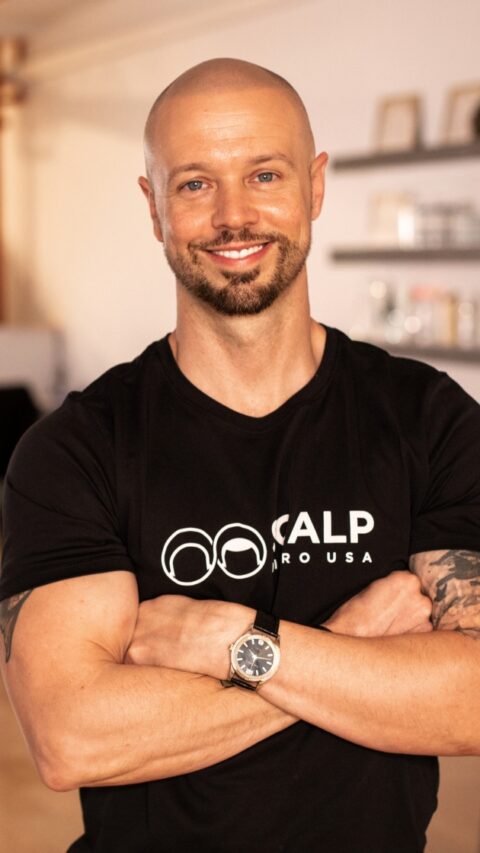 Brad Bohannon
Scalp Micropigmentation Artist in Los Angeles, CA
Meet the artist
Brad Bohannon
Los Angeles, CA
Lead Practitioner
Brad received his treatment at Scalp Micro USA and joined the team after finishing his Master's training with Matt Iulo, the Company Founder. Matt specifically chose Brad because of his talent and passion for scalp micropigmentation. Brad has treated over 1,500 SMP clients at Scalp Micro USA, of all different ages, ethnicities and hair loss levels.
Gallery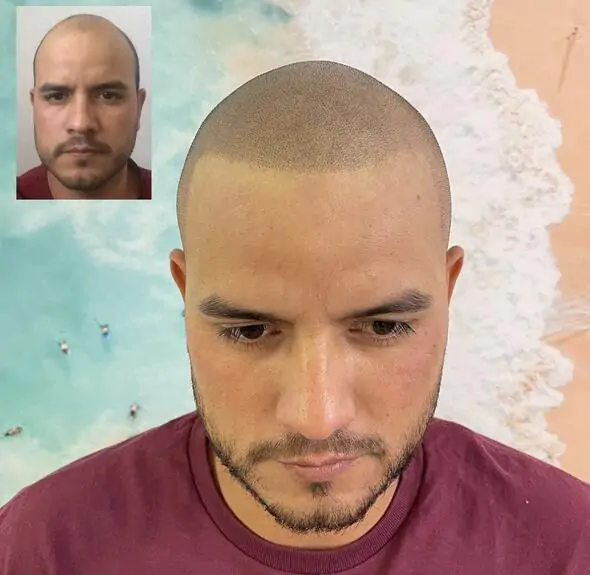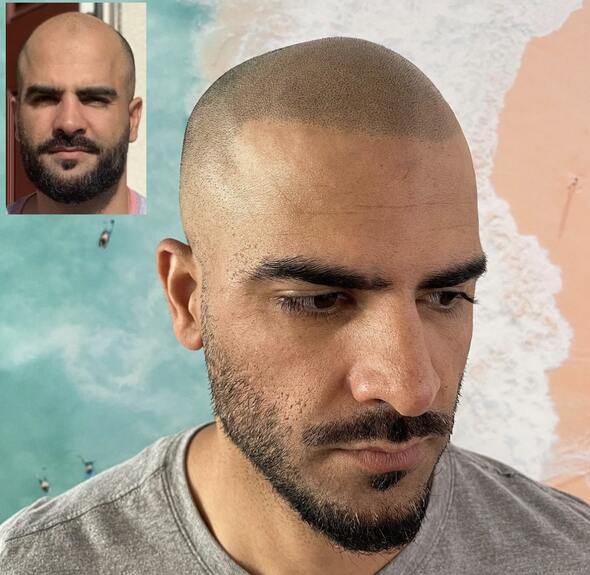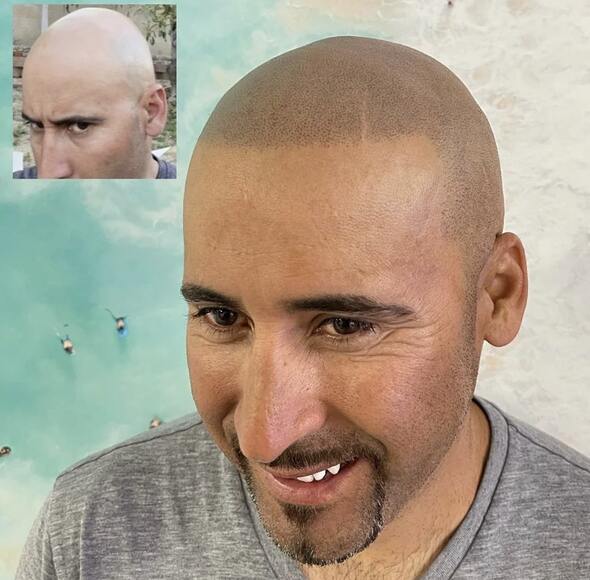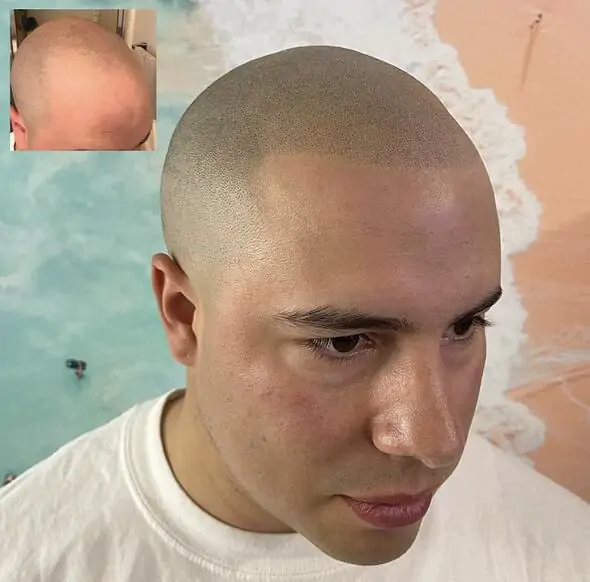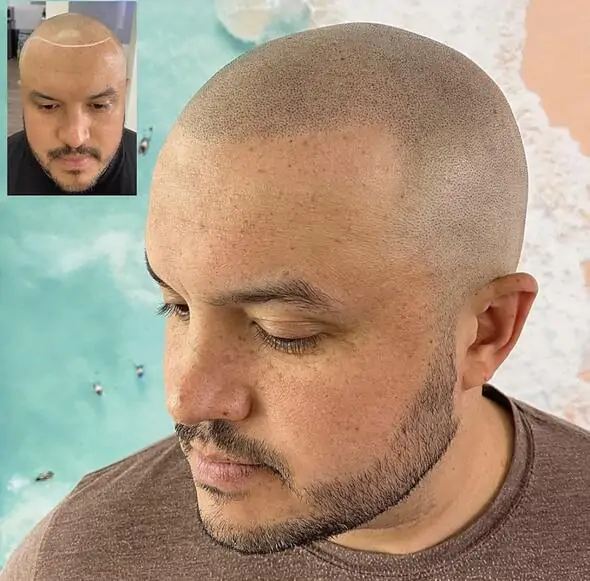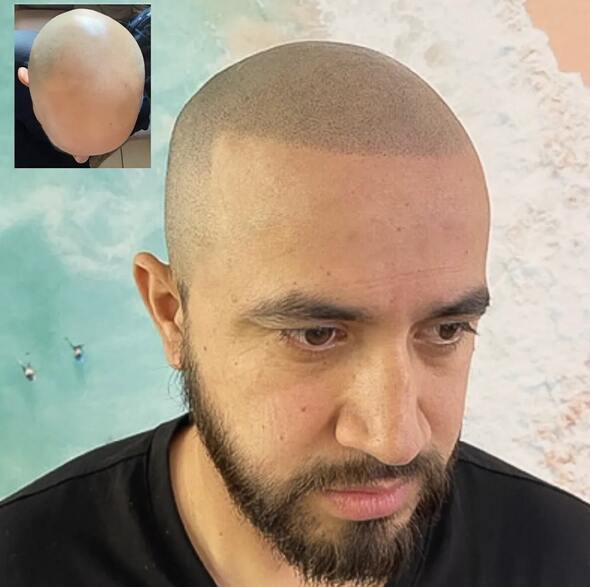 Brad's Hair Loss Story
Brad started losing his hair when he was 24. Hair was a big part of his look and after his hair loss started getting worse and worse, he decided to shave it off. After looking at his wedding album, he found his hair loss to be very noticeable and there was the "hair loss horseshoe" on the back of his head. Brad came across scalp micropigmentation and got his treatment done at Scalp Micro USA. Brad started as a brand ambassador at Scalp Micro USA, spreading the word about the treatment and sharing his experiences with other clients. His passion for scalp micropigmentation began to grow and Brad decided it was time to make this his life-long career.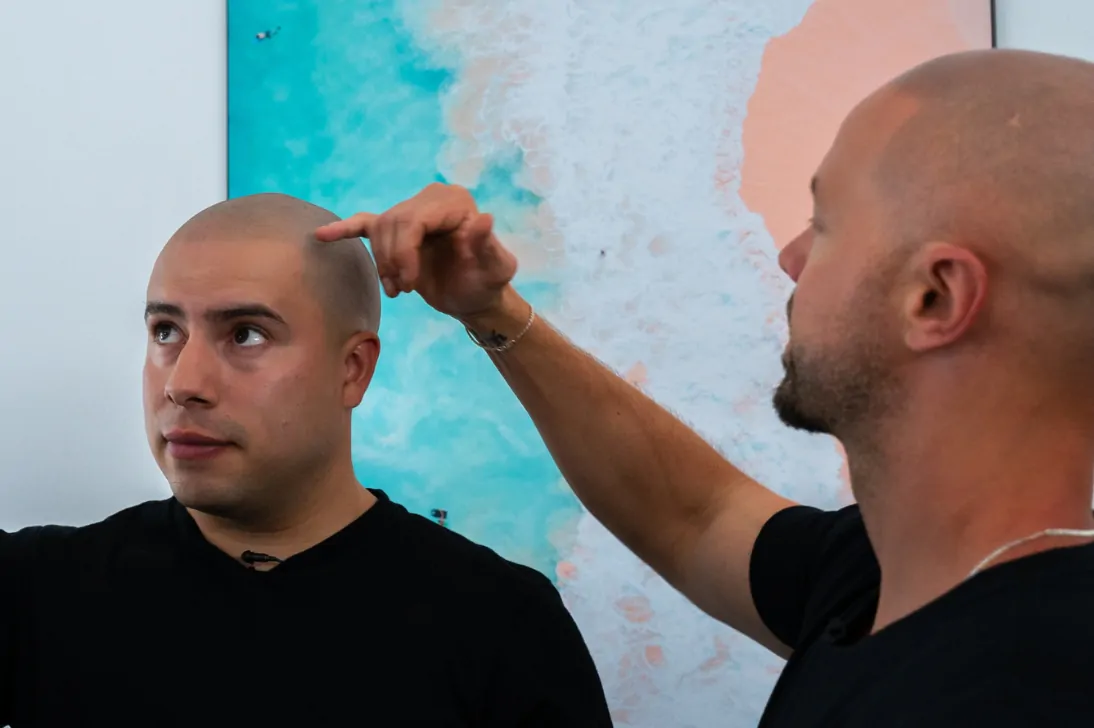 Brad's SMP Experience
Brad typically does 2-3 clients per day in our Los Angeles SMP clinic. Brad has a keen eye for detail and makes sure every client is happy with their hairline design and treatment outcome. Brad was #1 in his fundamentals and advanced level training class and completed a 3 month apprenticeship under Matthew Iulo. He's part of the team that won Best Scalp Micropigmentation Company in the USA in 2020. Brad is also a part of the Folicule Ink Pro Team. He holds a California State Tattoo License, Scalp Micropigmentation Certification, Advanced SMP Certificate, and Blood-Borne Pathogen Certification.
Reviews
Our customers are saying
Shaquille Mandy
I can't believe something like this actually exists. Getting SMP has given my confidence a TREMENDOUS BOOST!!! Thank you to Brad who did my treatment. If you are on the fence about getting this done, don't be. DO IT!!!
Paul Hurst
It's hard to put into words how awesome Brad, Derek and the scalp micro team are. Like many I've been conscious about losing my hair since my early 20s, something which over the years has caused a ton of anxiety. I've tried every hair loss treatment... Read more
Henry Dd
Micro scalp USA is very awesome and excellent service. They are very professional, flexible and good sense of humor. Thanks Brad! You really got me on this. Much love bro
Free consultation
Get a free Scalp Micropigmentation consultation
"*" indicates required fields
Types of Consultations
In Person – get all your questions answered face to face by an expert scalp micropigmentation artist.

Phone – speak with an expert micropigmentation over the phone

Facetime – Learn more about the scalp micropigmentation process with a Facetime chat

Receive a quote and treatment plan based on your specific hair loss goals