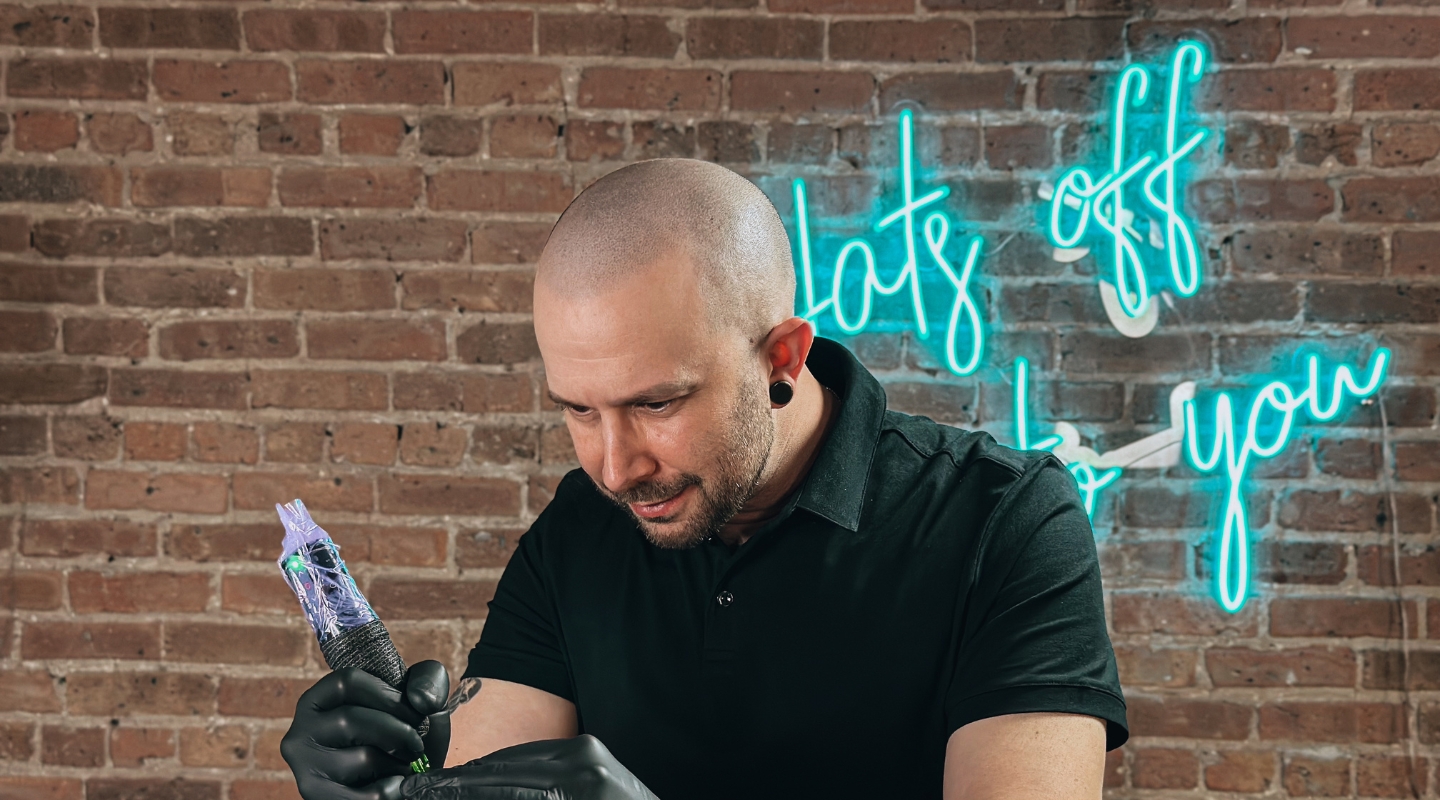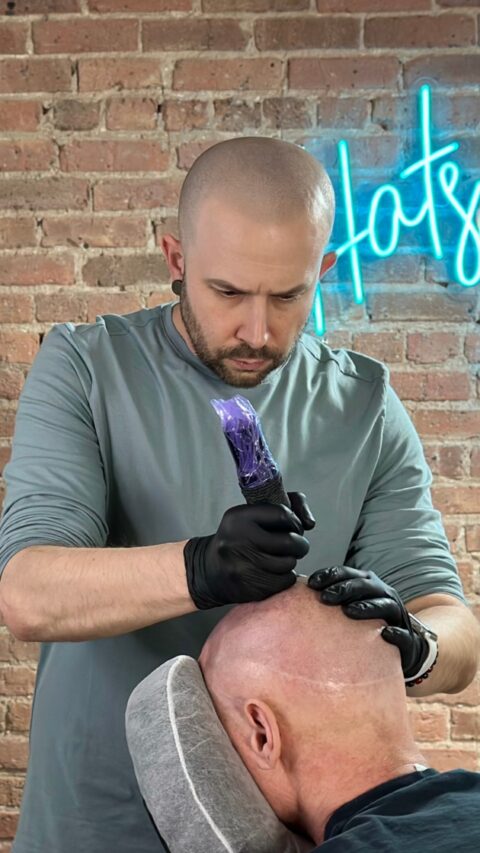 Joe Crone
Scalp Micropigmentation Artist in Chicago, IL
Meet the artist
Joe Crone
Justin has been in the SMP industry for over 3 years and has treated 1,000+ SMP clients. Justin is extremely thorough with every client he works with and has some of the most incredible transformations at Scalp Micro USA (just go checkout our instagram page!. Justin treats around 10 clients per week, of all different ages and hair loss type.
Gallery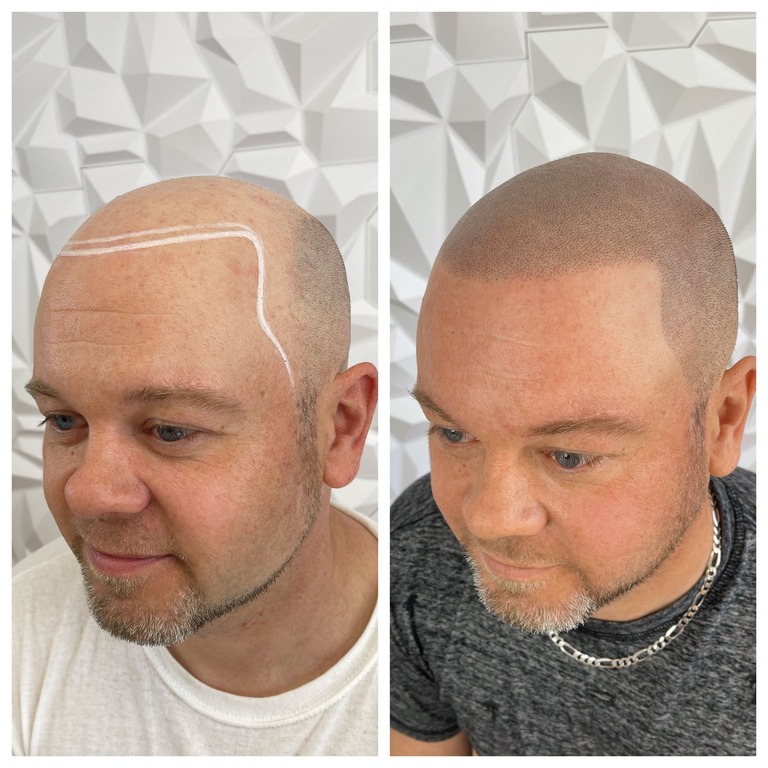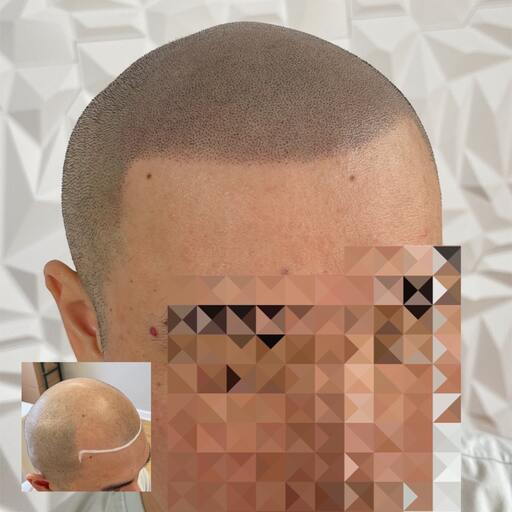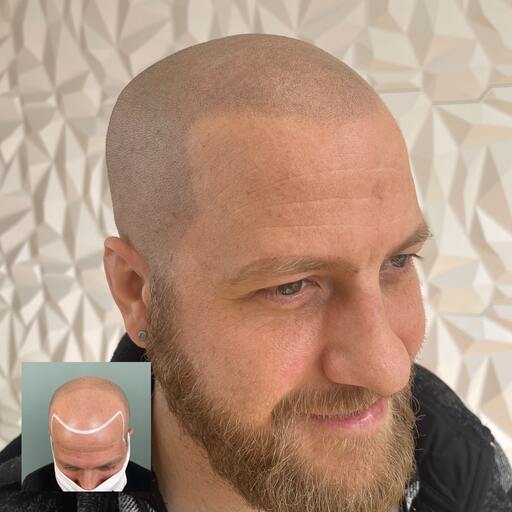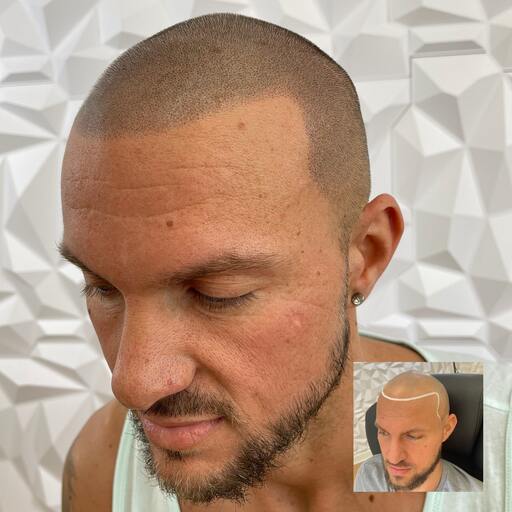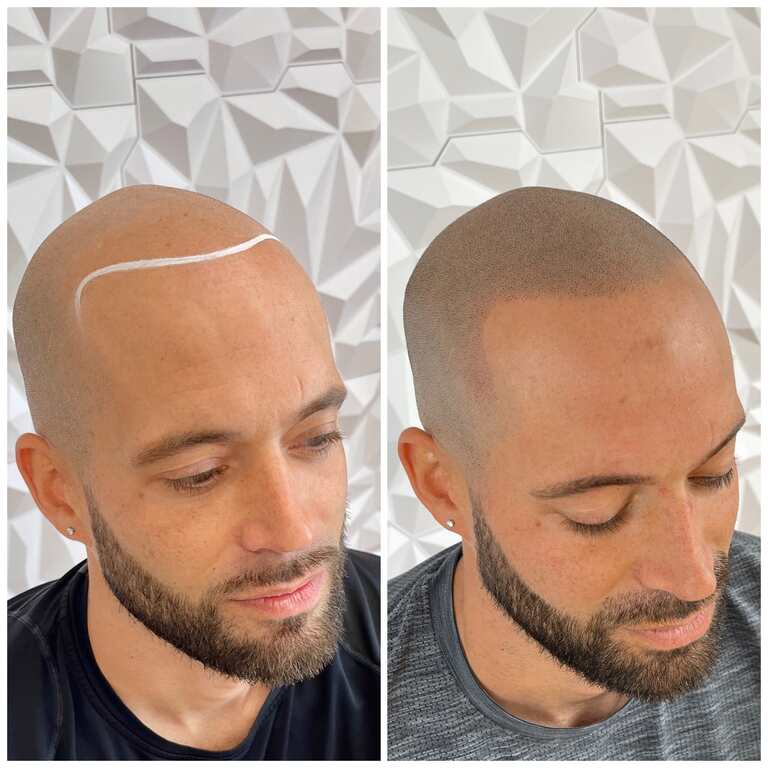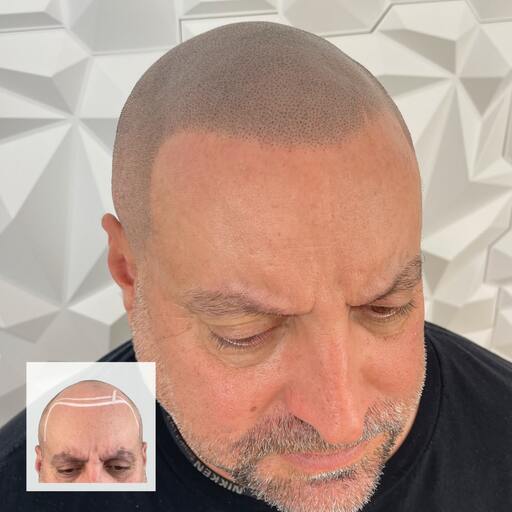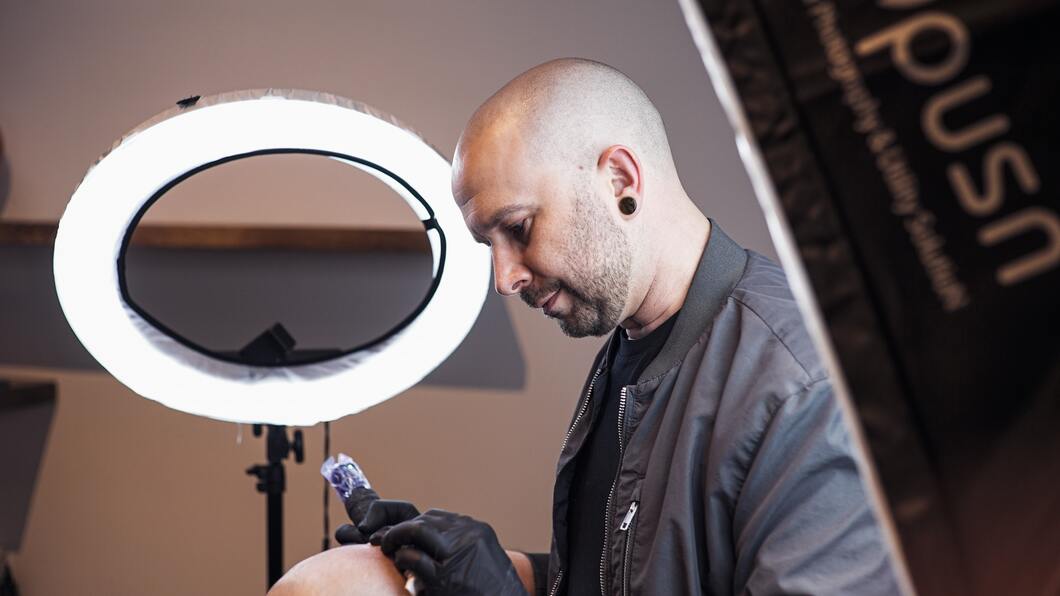 Joe's Hair Loss Story
Joe dealt with the struggles of hair loss ever since high school, trying topical and oral applications for years without success. Giving into the inevitable, he started to shave his head. As a tattoo artist, it wasn't until he started using SMP needles for his realistic tattoo work that he discovered this option for hair loss. Upon completing the Scalp Micro USA training course in 2020 at the top of his class and receiving his own life changing treatment, he went on to open Indiana's leading clinic to help those also struggling across the Midwest.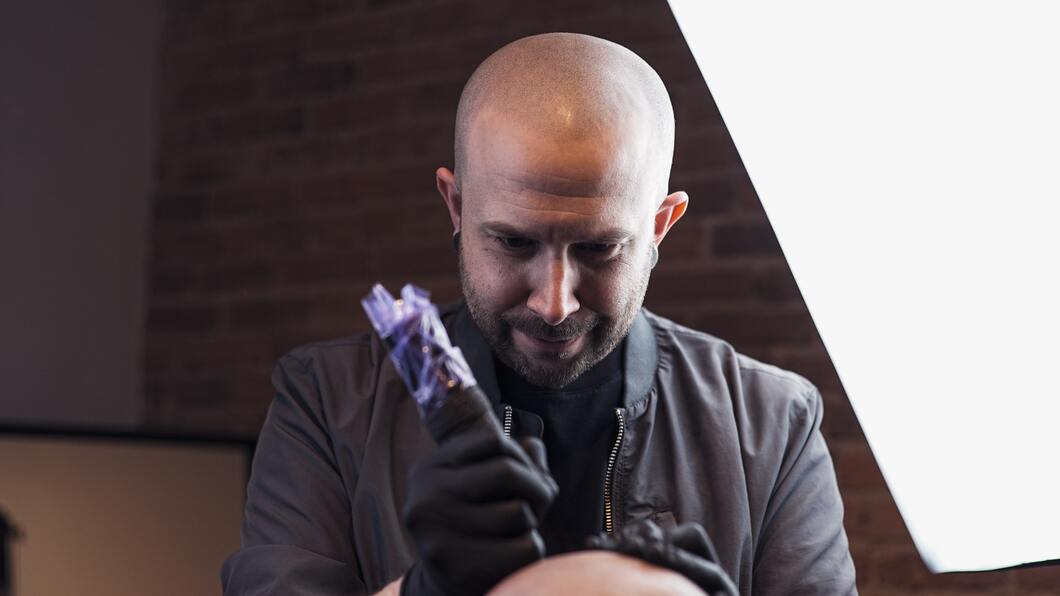 Joe's SMP Experience
Prior to joining Scalp Micro USA in Chicago Illinois, Joe was not only a rising star in the tattoo and SMP industry, but also a leader in the fine art world – receiving high accolades from critics and audiences alike. Joe is apart of the team that won Best Scalp Micropigmentation Company in the USA. Joe holds an Illinois State Tattoo License, Scalp Micropigmentation Certification, Advanced Scalp Micropigmentation Certificate, and Blood-Borne Pathogen Certification.
Reviews
Our customers are saying
Tony Embry
Joe is very professional. He truly cares about his clients and what they want out of SMP. I can say that I am very pleased and have recommended him to family and friends. I am very very pleased with my results!!! 5 stars
Tony Kang
At first, I was a bit hesitant to go with Crone Ink SMP, because Joe (the owner) only recently started his business and he didn't have many reviews. However, looking back, I am confident I made the right decision to work with Joe... Read more
Briannah Walker
Joe has such an amazing energy and is so knowledgeable about SMP. He is very professional and the atmosphere of his space is comforting. Brought so much confidence back to me!
Free consultation
Get a free Scalp Micropigmentation consultation
"*" indicates required fields
Types of Consultations
In Person – get all your questions answered face to face by an expert scalp micropigmentation artist.

Phone – speak with an expert micropigmentation over the phone

Facetime – Learn more about the scalp micropigmentation process with a Facetime chat

Receive a quote and treatment plan based on your specific hair loss goals