Blog
What is the best moisturizer for a bald scalp?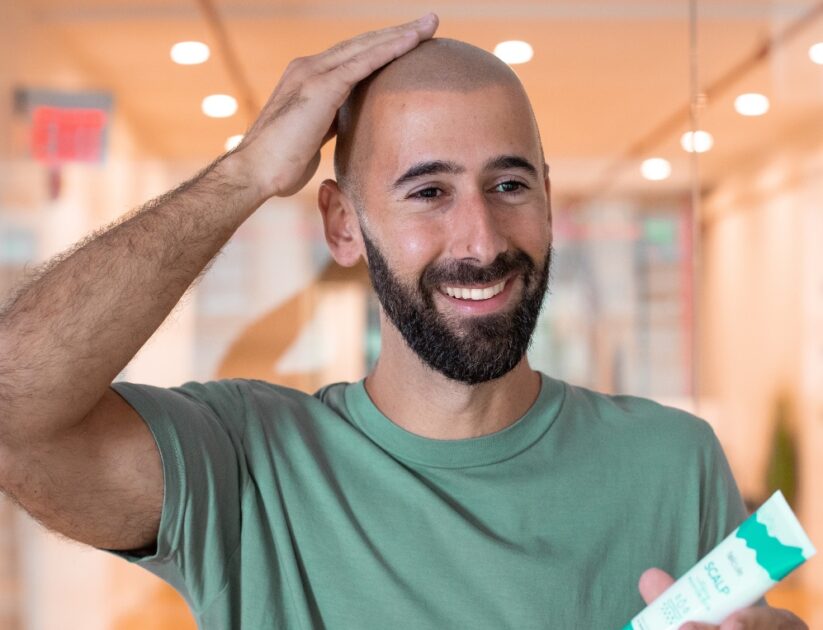 A bald or buzzed head is a very low-maintenance, everyday style. But, that doesn't mean a bald scalp or buzzcut doesn't need some TLC. 
Grooming a bald or shaved scalp includes washing regularly and moisturizing it. There are several factors that come into play when choosing the right moisturizer for a bald scalp. Read on to learn more about how to choose a good moisturizer for you. 
Why should you moisturize a bald scalp?
Keeping the scalp clean is just one part of taking care of your bald head. But moisturizing the scalp may be even more essential for keeping your scalp healthy. Moisturizing a bald scalp helps combat dryness and aging of the skin. This way, your scalp will look and feel healthier. 
Most dermatologists agree that the main concern with a bald scalp is dryness and dandruff. Dryness can often result from sunburn on the scalp. That's why protecting the scalp from the sun's UV rays is important. As the skin heals after a sunburn, it can peel and become irritated. 
Dandruff, or the shedding of the skin that leads to flakes on the scalp, can be caused by a number of conditions. These conditions may include eczema or fungal infections. Other factors like hormones and environmental changes could also play a role. 
Even if you don't have dryness or dandruff at the moment, most experts would agree that moisturizing the scalp is still vital for keeping it healthy. 
What to consider when choosing a moisturizer for a bald scalp
With new advancements in skin care, many moisturizers and products have evolved for virtually every type of skin. Moisturizers will vary greatly in what ingredients they contain and the quality of those ingredients. Some moisturizers will come as a gel, oil, lotion, or cream. If you've tried different moisturizers already, you may have found that certain ingredients can irritate your scalp.
The best way to choose a moisturizer for a bald scalp is to consider the following:
Choose natural ingredients – Artificial dyes and fragrances can irritate the scalp and lead to dryness. Acids like glycolic acid and salicylic acid can also dry the scalp and lead to irritation. Some products contain lactic acid or urea which can further worsen dry skin, especially in those with a

sensitive scalp

.

Avoid ingredients you are allergic to – This is self-explanatory. But if you've experienced an allergic reaction, such as a severe rash, from certain ingredients, make sure to avoid them when looking for a new moisturizer.

Find out how many applications are needed – Depending on your skin type and what type of product you are using, it may be good to know how often the moisturizer needs to be applied. Some heavy creams only need to be applied once a day while others need to be applied throughout the day. 

Consider a matte or gloss appearance – Many guys prefer either a matte or glossy shine to their head. Figure out which one you prefer before looking for a moisturizer. If you prefer a matte look, some products contain special ingredients to

get rid of the shine

. 
The right moisturizer for a bald scalp
The first best option for moisturizing a bald scalp is one that is tailored to your individual scalp's needs. The best moisturizer will also help nourish the skin without drying it out. 
Some ingredients that are optimal for the scalp include willow bark extract and tea tree leaf oil, which can help calm redness and inflammation while soothing the scalp. The Folicule Mattifying Moisturizer contains these natural ingredients plus aloe leaf extract to further promote healthier skin. It's also mattifying. Meaning, it can help reduce shine off a bald head.  
If you're seeking more guidance on moisturizing a bald/buzzed scalp or after scalp micropigmentation, you can contact the team at Folicule.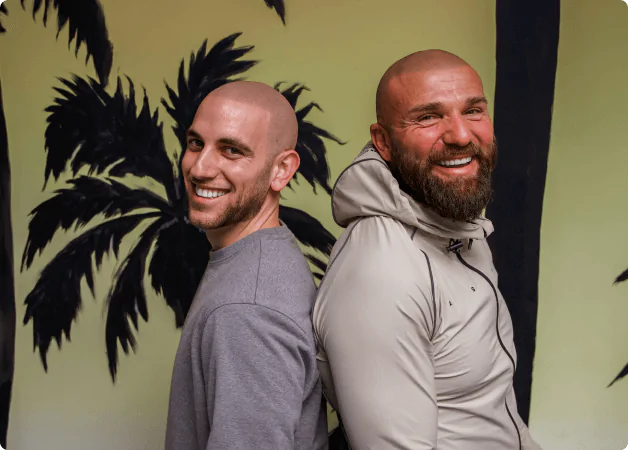 Tired of hair loss?
Get the perfect hairline, 100% guaranteed, with our scalp
micropigmentation treatment that is customized just for you. No more
crazy combovers. No more ineffective medications. Just results.