Blog
8 Reasons Why Scalp Micropigmentation Could Be Right For You
Scalp micropigmentation (SMP) is a potential hair loss solution that involves the depositing of pigments into the scalp to mimic the appearance of hair follicles. The treatment is a great option for those who desire fuller hairline without the drawbacks that come with surgery or hair transplants. SMP can be used in areas where hair has thinned or receded or on completely bald heads. Here are eight reasons that SMP and Scalp Micro USA might be right for you:
A Long-Term Solution
Scalp micropigmentation is a long-lasting solution because the pigments used in the treatment are deposited into the skin. Unlike other treatments, such as plugs or hair transplants, there is no risk of the pigments falling out. A complete SMP treatment from Scalp Micro USA can last between four and six years. After that, there may be slight fading. Brief touch-up treatments can help maintain the look of the micropigmentation indefinitely. 
Minimal Downtime
Unlike hair transplants, which require a significant amount of downtime and recovery, scalp micropigmentation does not require any downtime at all. Most clients are able to resume their normal activities immediately after the treatment. You won't have to take time off work or spend weeks in recovery. You can leave the clinic with a new natural hairline and get back to your normal routine the same day. The speed and quick recovery for SMP makes it a good solution for those with busy lives. There are suggestions for aftercare, such as avoiding heavy sweating for a few days, but none that require a significant amount of downtime.
Customizable
Micropigmentation is a customizable treatment that can be tailored to meet your specific needs. Artists can construct the look and shape of the hairline you want. You can mimic your existing hairline or there are several hairline options you can choose from. They can work around your existing hair if you have it. The practitioner will work with you to create a customized treatment plan that accounts for your natural hair color and desired hairline shape. Our SMP pigment can be customized to the hair color of your choice. 
Realistic Results
One of the reasons for SMP's popularity among customers is that it provides realistic results. Our practitioners use a combination of pigment shades to create a three-dimensional, textured appearance. This gives your scalp the illusion of real hair follicles. For a completely bald head, the result appears similar to a short buzz cut. The realistic look of SMP can help to give clients with thinning hair a natural hairline.
A Simple Treatment
Scalp micropigmentation is a simple treatment. During the treatment, the practitioner will deposit tiny dots of pigment into the scalp to replicate the look of hair follicles. The process leaves no other marks besides the pigment itself. You risk only slight redness on the scalp that fades within a couple of days as the scalp heals. In order to let the scalp heal, minimal aftercare steps are recommended. You may be asked to minimize heavy sweating or direct sunlight on your scalp or to change your scalp-washing routine for a few days after treatment. These steps are designed to give the pigment more time to set in the skin.
Cost-Effective
Scalp micropigmentation is a cost-effective solution for hair loss because it requires little ongoing maintenance or repeated treatments. You need 2-3 treatments early on and then only touch-ups as needed after that point. You aren't required to purchase medications or products to use consistently. Scalp Micro USA helps clients plan for SMP by offering free consultations to determine how much the treatment will cost. We recommend all of our clients take advantage of this consultation so we can assist you in getting the treatment you want. 
Combination With Other Treatments
SMP can also be a strong choice if you currently have scars on your scalp left by another form of treatment such as hair plugs. Surgery scars from other treatments, or even injury scars, can be obscured by carefully applied micropigmentation. SMP treatment stands on its own as a great solution to hair loss, but it can be combined with many other treatments if desired. Reach out for a consultation today and our team can help assess what SMP treatment may be best for you. 
Scalp Micropigmentation Makes Hair Loss Easier
Whether you have experienced hair loss due to genetics, age, or other factors, SMP can help you achieve a natural-looking hairline. The experienced artists at Scalp Micro USA can help you decide what treatment option works best for you. If you are considering scalp micropigmentation, contact us today to schedule a free consultation.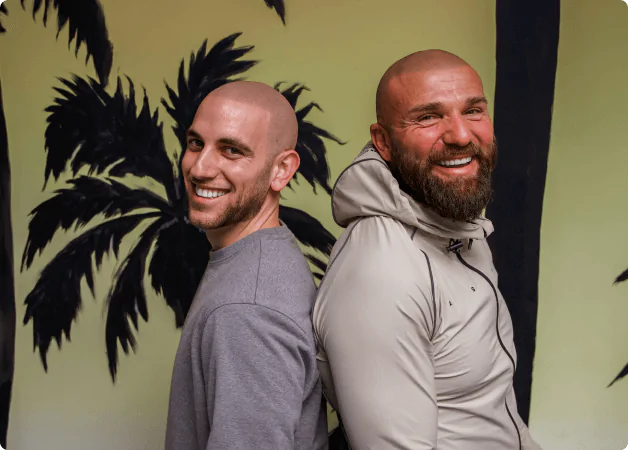 Tired of hair loss?
Get the perfect hairline, 100% guaranteed, with our scalp
micropigmentation treatment that is customized just for you. No more
crazy combovers. No more ineffective medications. Just results.