Blog
The Summer Sun and Your Scalp Tattoo
If you have a new scalp tattoo this summer, there are precautions you can take to protect it from the sun. The summer sun can be wonderful and warm, but prolonged exposure to it may also cause problems for your new scalp tattoo. At Scalp Micro USA, our practitioners can help guide you through the ways to keep your hair tattoo looking fresh during the summer months. Here is more information on what you can do to protect your new hair tattoo this summer: 
What Is a Scalp Tattoo? 
At Scalp Micro USA, we specialize in scalp tattoos or scalp micro pigmentation. Scalp micro pigmentation is a non-invasive treatment that deposits small amounts of pigment into the scalp. This pigment replicates the look of natural hair follicles, which together create the look of a short buzz-cut. If you are bald, have thinning hair, or have a receding hairline, this treatment may work for you. Scalp micro pigmentation can also help cover up scars left by hair transplants. The treatment has the ability to recreate the look of a distinct hairline.
How Can I Protect My Scalp Micropigmentation From the Sun?
Scalp micropigmentation can last between four to six years. After this amount of time, your hairline may begin to show signs of fading. If you notice this, it may be time for a touch-up treatment at one of our locations. Various factors can reduce or prolong the longevity of your SMP. One of those factors is exposure to sunlight. We recommend that you avoid prolonged, direct exposure of your scalp to sunlight for at least 28 days after you have finished treatment. This is recommended because prolonged exposure to the sun may cause fading or other negative effects for your new SMP tattoo. Here are some ways that you can protect the treated area: 
Wear a Hat: An easy way to protect your scalp from the sun is by wearing a hat anytime you are directly exposed to sunlight. A hat can cover your new hair tattoo and reduce the risk of sunburn. You can also choose another head covering like a scarf or bandanna.  
Apply Sunscreen: Before going out into the sun, apply broad-spectrum sunscreen to your scalp. You should reapply after two hours or after sweating or swimming. We recommend Folicule's Scalp Sunscreen which has been designed for scalp micropigmentation. 
Keep Clear of the Sun: If there is an option to avoid sun exposure, choose it. You can choose to sit under a tree, an umbrella, or other covering to avoid direct sunlight. 
If you are still in the healing stage of SMP, we recommend avoiding prolonged sunlight exposure entirely if you are able to. For best results, avoid sunscreen or hats that could affect your SMP tattoo's longevity. Once your tattoo has fully healed, sunscreen and hats work well for avoiding the sun.
When Is the Best Time To Get Treatment? 
You can get a hair tattoo any time of the year. Because scalp micropigmentation does not require downtime, you can return to your regular activities shortly after treatment. Activities like work, school, or other gatherings don't need to be put on hold. You may see redness two to three days after your treatment, but it reduces after time.
Treatment sessions take around two to four hours, and two to four sessions are required. Each treatment session is around ten to 20 days apart. We have locations in New York City, Houston, Los Angeles, Fort Lauderdale, and Chicago. You can choose the location nearest you to reduce time spent away from work, family, and friends. 
After your treatment, we recommend avoiding activities that make you sweat, like exercise, for at least four to five days after your treatment.  
What Should I Know Before Getting a Hair Tattoo? 
Before you get a hair tattoo, you should know a scalp tattoo is intended to give you a natural, filled in hairline that looks like short hair follicles. Regular tattoos can change color and fade in the sun. Scalp micropigmentation may fade over time, but it shouldn't change color. You should also know that scalp tattoos do not grow your hair back. This treatment gives the perception of a full head of hair with a buzz cut.
When you get a hair tattoo, you can also change your hairline to a different shape. If you need assistance, our practitioners can help you decide which hairline best suits your face shape. You can view before and after results on our web page to see what our practitioners can do to help you. 
Choose Scalp Micro USA  
Our practitioners have treated over 10,000 clients over the years. The upcoming summer sun can be a great way to show off your new SMP hairline. But as you show off your new hairline, keep it protected from prolonged sun exposure. If you are considering scalp micropigmentation, contact Scalp Micro USA to schedule a free consultation today.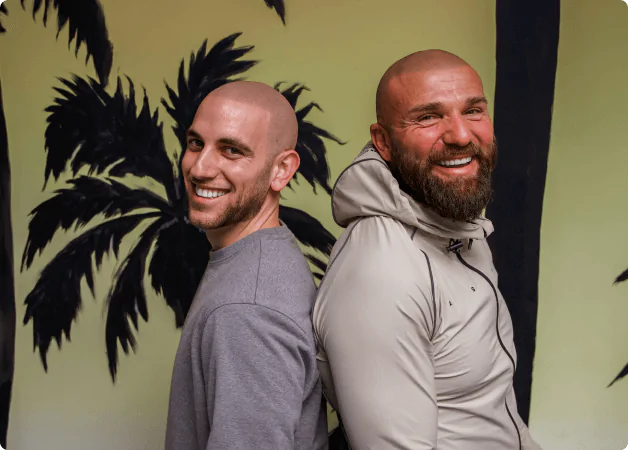 Tired of hair loss?
Get the perfect hairline, 100% guaranteed, with our scalp
micropigmentation treatment that is customized just for you. No more
crazy combovers. No more ineffective medications. Just results.