Blog
Common Questions Associated with Scalp Micropigmentation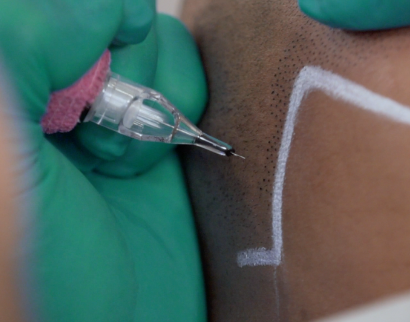 There are many questions associated with the procedure called scalp micropigmentation. For instance, you might question whether it actually works or how long it lasts. You might question how long your scalp tattoo will last. We will answer these questions and more in this article.
What is Scalp Micropigmentation?
Hair loss is a reality for many men between the ages of twenty-five and forty-five. This hair loss can be caused by many different issues. For instance, sometimes hair loss is related to family genetics. We can also associate it with an unhealthy diet, stress, or other issues.
There are many procedures you can go through to replace hair that has been lost. However, many of these, like hair transplants, are painful, expensive, and come with a long recovery period.
If you are searching for a quick and effective hair loss treatment, scalp micropigmentation is the way to go! micropigmentation is a simplistic, non-invasive procedure that can be completed in just 2-3 sessions.
This painless, affordable hair loss treatment is ideal for those who wish to gain back their confidence without an absurd amount of money or recovery time. It has changed thousands of lives. In fact, many of our practitioners right here at Scalp Micro USA have joined the community of men who have received this hair loss treatment.
5 Common Questions about Scalp Micropigmentation
#1: How do You Qualify?
Scalp Micro USA is a trusted practice that offers micropigmentation. Qualifying for this procedure is simple! It starts with a consultation from one of our certified and professionally trained practitioners.
There are two ways you can get this consultation: in-person and online. Your practitioner will create a customized scalp tattoo procedure that directly serves your needs. They will help you schedule your first appointment at Scalp Micro USA. Contact our team to learn more about qualifying for this life-changing procedure!
#2: How Much Does It Cost?
Although the cost will vary from practitioner to practitioner, scalp micropigmentation is a more cost-effective hair loss treatment than other procedures. In addition, it is a non-invasive procedure and requires little to no time off of work.
In order to determine how much your custom procedure will cost, the team at Scalp Micro USA will have to see a picture of your hair loss. Our team will rank your hair loss as being at one of seven stagers on the Norwood Scale.
Once your practitioner has determined where you stand on the scale, they will give you a better idea of how much the procedure will cost. It will vary depending on the number of sessions you require, as well as a number of other determinants.
#3: What Happens During the Procedure?
Typically, scalp micropigmentation takes two or three sessions, each set about ten days apart. The time in between each session gives your scalp time to heal.
During the first session, your provider will use microneedles to put down a fine layer of replicated hair follicles on your scalp. At Scalp Micro USA, we have hairline specialists that will customize your hairline to match the shape of your face. Our color specialists will make sure the ink matches your natural hair color.
From the moment your first session is complete, you will feel like a new person. Be ready for that confidence to come back because you have two more sessions to go! During these sessions, your practitioners will deepen the color of your scalp tattoo, and make any adjustments to the hairline as needed.
#4: What Does Recovery Look Like?
Following your scalp tattoo procedure, there will be little to no recovery time! Your micropigmentation specialist will give you full instructions on how to manage the recovery process. More often than not, this process simply involves basic care of the affected area.
Foremost, it is essential that you do not use any harsh chemicals or hair products on your scalp. Consider your scalp tattoo an open wound. Getting shampoo or dirt in it can cause an infection.
You should avoid being in direct sunlight. As your scalp is still in the healing stages, direct sunlight can have a negative impact on your healing.
#5: How Long Does Micropigmentation Last?
The best news about scalp micropigmentation is that it lasts for years! Typically, you will not have to come in for a touch-up until four to six years after the procedure is completed. Fading during this time is to be expected, however, it will happen slowly, as long as you do not have significant exposure to sunlight.
Scalp Micro USA Offers Scalp Tattoo Micropigmentation!
The professionally trained team at Scalp Micro USA has been in the business of restoring confidence for many years. We have specialists that are known nation-wide for their expertise in micropigmentation hair loss treatment. Contact us today for your consultation!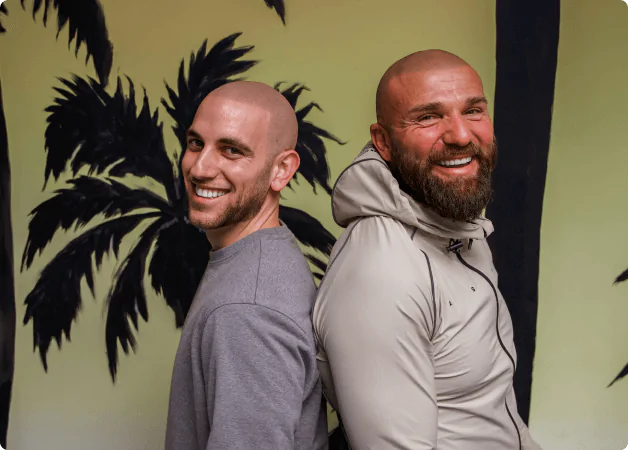 Tired of hair loss?
Get the perfect hairline, 100% guaranteed, with our scalp
micropigmentation treatment that is customized just for you. No more
crazy combovers. No more ineffective medications. Just results.