Blog
Hairline Tattoos: A Permanent Hair Loss Solution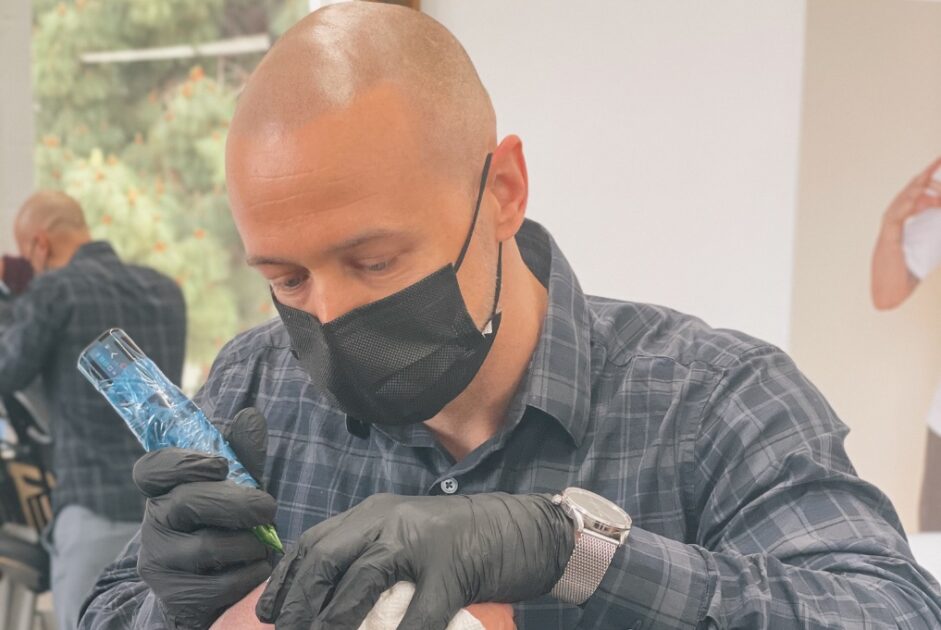 Hair loss is a common and potentially uncontrollable condition that can affect men of any age. If hair loss affects you, you know that self-consciousness about the look of your hair can cause major disruptions in your life. You've also probably looked into several treatment options. In this article, we'll discuss the underlying causes of receding hairlines and why a hairline tattoo may be the solution you're looking for.
What Causes Hair Loss?
Many men experience hair loss. There are many causes, including immune system disorders and nutritional deficiencies. Hair loss begins at different times and progresses at different paces for individual men. However, the underlying cause for most men is the same: androgenetic alopecia.
This condition, also called male-pattern balding, is responsible for up to 95 percent of hair loss for men (1). Typically, the balding follows a distinctive pattern, with the hair on the top of the head thinning as the hairline recedes away from the face. Even though this is a natural and inherited condition, you don't have to accept the cosmetic results of hair loss.
What is a Hairline Tattoo?
If you suffer from hair loss, there are a variety of treatment options to deal with the problem. You probably know about medications and hair transplants, but have you heard of hairline tattoos?
A hairline tattoo, also called Scalp micropigmentation, is a permanent cosmetic procedure. During a Micropigmentation session, a technician injects small amounts of ink into the skin to create the look of short hair or hair follicles. If you have a receding hairline, this procedure can blend perfectly with your existing hair.
Who Can Benefit from Hairline Tattoos?
Anyone suffering from hair loss can benefit from a hairline tattoo. The treatment is ideal for any age, skin color, or hair color. Micropigmentation is an effective option for people with any degree of hair loss, from thinning hair to severe balding.
Many men with receding hairlines or male pattern balding have tried hair transplants, which can leave significant scarring on the scalp. If you are one of these men, good news! You can also use Micropigmentation to camouflage these scars.
The Treatment Process
Scalp Micro USA provides state-of-the-art Scalp Micropigmentation services to fit the needs of any client. The first step in the treatment process is a consultation appointment. At Scalp Micro USA, this consultation is always free. During this appointment, you and your provider will discuss your goals. They'll assess your hair loss and help you decide what hairline shape and density is right for you.
After the consultation, you'll go in for a few sessions to complete your Micropigmentation. These sessions typically take between two and four hours. Scalp Micro USA schedules the sessions around two weeks apart. This gap allows time for the ink to settle in the skin.
Micropigmentation is a non-invasive treatment. You should experience only minimal discomfort during the actual tattooing, and the process should not cause major inconvenience. That being said, Scalp Micro USA recommends you avoid shampooing the area or sweating excessively for around five days after each treatment. It is also a good idea to avoid saunas, pools, steam rooms and tanning beds for about four weeks after your last treatment.
Treatment Results
One of the greatest benefits to Micropigmentation is the fact that the results are instant! After they complete your sessions, you'll have a defined, natural-looking hairline. Scalp Micro USA reports some clients can leave their natural hair long after Micropigmentation, but cutting the hair short creates the best blend for most people.
How Long do Results Last?
Like other tattoos, scalp tattoos are permanent. Your new look is made to last! Scalp Micro USA uses a specially formulated ink for Micropigmentation. The ink is made to match the color of very short hair. It will not change colors as the body metabolizes it over time. Scalp Micro USA says that some clients notice some fading several years after receiving their hairline tattoos. If you notice your Micropigmentation begin to lighten, a simple touch-up session is all it takes to make it fresh again.
Restore Your Hairline
Hairline tattoos are a perfect solution for a receding hairline. Medications can be ineffective, and they can take a long time to work. Hair transplants are invasive and expensive, and they can fail. Tattooing is a permanent, efficient solution to regain a youthful look and boost your confidence.
If you're ready to take the first step toward a new image in the mirror, find out what Scalp Micro USA can do to help you get there!
References
1. 'Why Do Men Go Bald and What Can You Do About It', Source: https://www.healthline.com/health/why-do-men-go-bald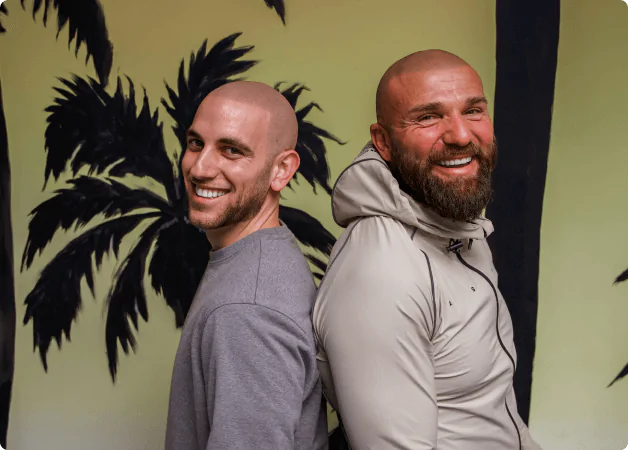 Tired of hair loss?
Get the perfect hairline, 100% guaranteed, with our scalp
micropigmentation treatment that is customized just for you. No more
crazy combovers. No more ineffective medications. Just results.