Blog
#Goals – Why we are already struggling 1 week in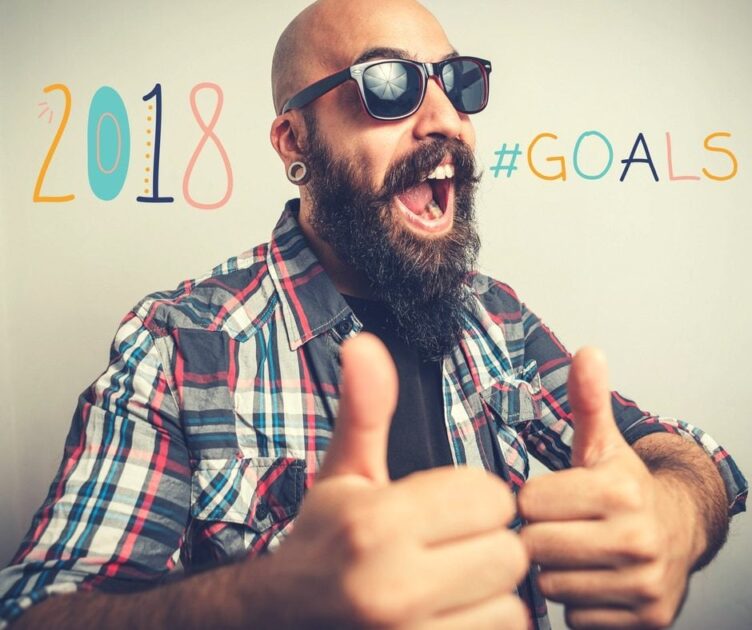 YES, 2018. It's a whole new year and you know what that means: A fresh start to do all the things you said you wanted to do in 2017 (but never did). The good news is you now you have another 365 days to make it all happen. If you're like most people, by January 1, you've created a list of resolutions you're feeling pretty great about tackling. Maybe it's hitting the gym more. Maybe it's a fresh head-to-toe look. Maybe it's a consistent swipe right on Tinder. You're probably pretty proud of this list. Yup, it's going to be your best year ever.
By now, you've probably hit the gym a few times, threw out that old college T-shirt, and maybe even skipped the Sunday Funday to Netflix and Chill (you're welcome, liver). Not to be negative Nick over here, but your success probably won't last. In fact, according to Business Insider, 80% of New Year's Resolutions fail by February. Why? Well, my friend, it looks like most humans make aspirational goals, instead of applicable ones. You aim a little too high. It's not that you aren't capable, it's just if you're going to make changes to last past the one year mark, you gotta start small. So, we are turning the #goals phenomenon into something more achievable: #minigoals. Start small; sometimes the biggest victories are found in the things you don't think are a big deal:
Get on a gym schedule: This may sound a little lame, but trust us on this one: Every Sunday, take a few minutes and map out your workouts for the week. Whether it be hitting the gym three nights or a killer CrossFit class, put it on your iCal and make it a standing date. You're less likely skip it if you plan it ahead of time (or have it conflict with an epic sports matchup or happy hour with the guys).
Go to a bar by yourself: Hear us out on this one. A night out by yourself is awesome for a few reasons. 1. Single? Amazing. Strike up a conversation with someone who catches your eye; no pressure from the guys; the other person just meets you. 2. You can go to a bar you've always wanted to try, but no one's wanted to go with you. #shamefree. (for other ways to avoid feeling awkward walking in alone, check out this post from our friends at

Bustle

.)
Get a haircut: Getting a new haircut is a way to reinvent yourself. It can also give you renewed confidence. Have no hair? Enter: Scalp Micro USA. We've got you!
Dress for where you want to be, not for where you are: It's easy to throw on the business casual every day, but what about spicing things up a bit? What does your boss wear? What does the VP wear? Start noticing these things. Dressing for where you want to be instead of your current position is a great way to train your brain to the fact you eventually want to be where that man is. Hey, maybe it will even get you to work a little harder, too.
Now that you have a plan of action, give yourself a midyear checkpoint. If you're doing well, add-on. If you're not, be honest with yourself. You can't accomplish anything if you really don't want to, so if you've made it manageable, and are still not achieving, what's the deal? Dig in. Work it out. There's no time like now to be the best version of yourself. Plus, wouldn't it be sick to cross off some of those resolutions and move on to bigger and better?
Craving more ways to become your best self in 2018? We have them. Check out everything Scalp Micro USA has to offer at https://scalpmicrousa.com/results/hairline.
#scalpmicropigmentation #bald #thinninghair #hairlosshelp #hairlosssolution #hairline #scalptattoo #mua #hairlinetattoo #pmua #barbershipconnect #hairloss #micropigmentation #scalpmicrousa #permaneentmakeup #micropigmentacao #winter #newyear #goals #2018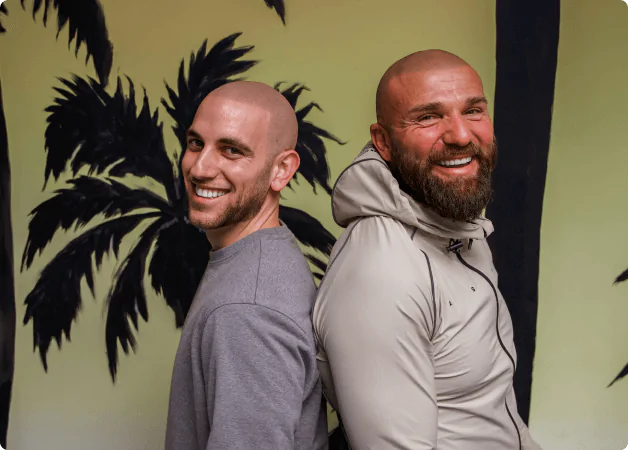 Tired of hair loss?
Get the perfect hairline, 100% guaranteed, with our scalp
micropigmentation treatment that is customized just for you. No more
crazy combovers. No more ineffective medications. Just results.