Blog
Guys: Don't Miss Out on These Self-Care Products This Spring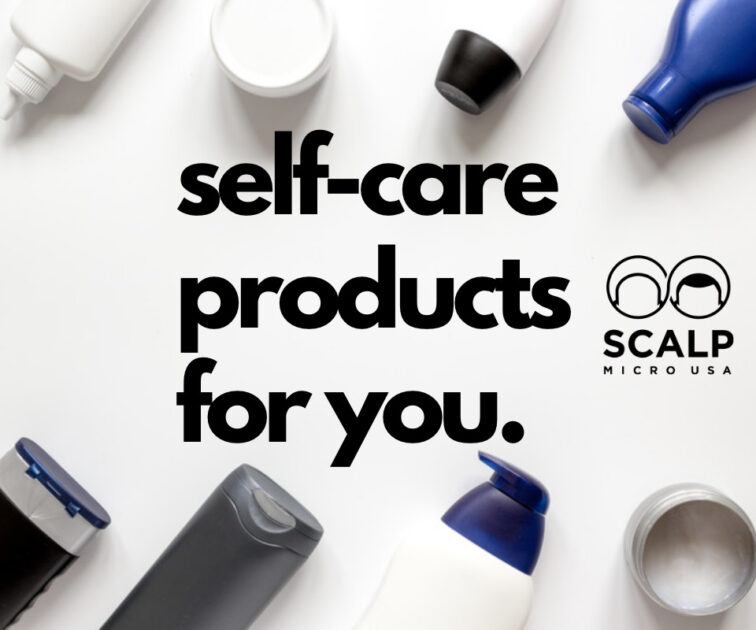 Self-care should be a priority for every guy, no matter how little time you have. Small efforts and affordable products are available all around us, making it time to put your physical and mental health first…
To help, we've outlined the top products to get you prepped and ready for Spring!
Moisturizers
Springtime brings us out of our houses and into the sun more often, which is why it's so important to moisturize every day. Moisturizers can both retain the hydration already contained in your skin and add new moisture to skin possibly lacking from the cold winter months. An important quality to consider in a moisturizer is a sun protectant – especially for those rocking a short buzz cut with scalp micropigmentation. When the top of your SMP head is exposed, moisturizers with SPF are so crucial because they shield your skin and scalp from harmful UV rays that put you at risk for skin cancer, meanwhile aiding minor conditions like discoloration and acne. This product is very easy to use; so easy that we often forget to utilize it. But the advantages of moisturizing should not be dismissed.
Beard Oils
In any style, length, and texture, beards can be a powerful statement of style. Just as you take care of the hair on your head every day, your beard deserves the same amount of time, effort, and cleanliness. Beard oils have a natural aroma accompanied by styling capabilities that adds to their attraction. Not only that, they add style, shape, and shine to your beard for a sleeker, cleaner look. Beard oils also moisturize the skin beneath your beard which will prevent flaking and itching. With all the benefits this product has to offer, there's no reason you shouldn't start your day lathering up your facial hair in beard oil. And if you are sporting a scalp micropigmentation buzz cut with a bearly beard, check out our tips for keeping that beard high and tidy.
Anti-Aging Creams
The mental and physical tolls of winter may have gotten to you by the time warm weather rolls around. If you're exhausted, overwhelmed, or stressed out, it's possible that it's written all over your face, which can happen in as early as your 20s. Whether it's fine lines, wrinkles, or bags under the eyes, there's a simple solution in anti-aging products. The best anti-aging creams or lotions can even out skin tone and reduce wrinkles to make skin appear brighter and younger. Having clear, smooth, and youthful skin will give you all the confidence necessary to take on those spring and summer activities.
Aftershave
If you're someone who has no choice but to shave their face once a day, your skin is going through a lot of wear and tear. Shaving often causes irritation in the pores of your skin, which leaves them prone to bacteria and infection. In order to keep your pores unclogged and acne from taking over your skin, you should conclude every shave with aftershave. Aftershaves containing alcohol can kill any bacteria lingering from a used razor while soothing and moisturizing the skin. Many are also made to eliminate redness and evens out skin tone. Make sure not to skip this step in the shaving process, and you'll be thankful to see bright and fresh skin.
Cold Sore Medication
As the end of winter closes out and spring is on the horizon, you may be dealing with dry and cracked lips from months of cold weather. Long months of chilly winds and dry air can be a burden on the moisture of our skin and lips. Cold sore medication is something you need to have in your arsenal when cold weather, stress, or sickness gets the best of you. Though painful and often highly noticeable, having this medication handy can begin healing your cold sore on impact and repair it in as little as 24 hours. Keep this medication in your reach, and you'll be able to fight off an imperfection like a cold sore as soon as it's spotted.
Now get out there and fill that medicine cabinet with products that are going to make you look and feel your best! Have questions about any of the products we've listed above or wondering how these products work with scalp micropigmentation? Let us know, we'd love to hear from you!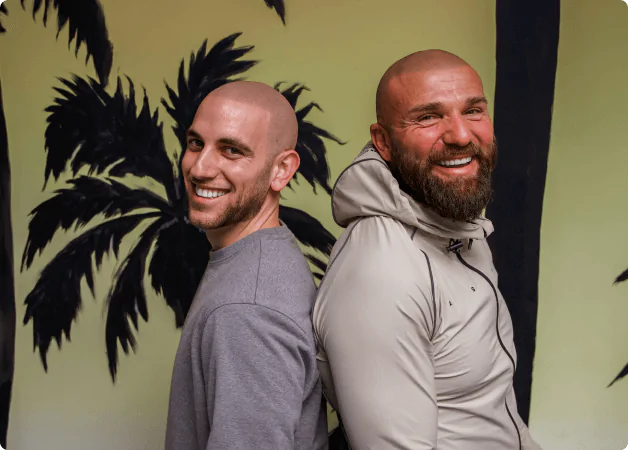 Tired of hair loss?
Get the perfect hairline, 100% guaranteed, with our scalp
micropigmentation treatment that is customized just for you. No more
crazy combovers. No more ineffective medications. Just results.