Blog
The Best Scalp Micropigmentation Results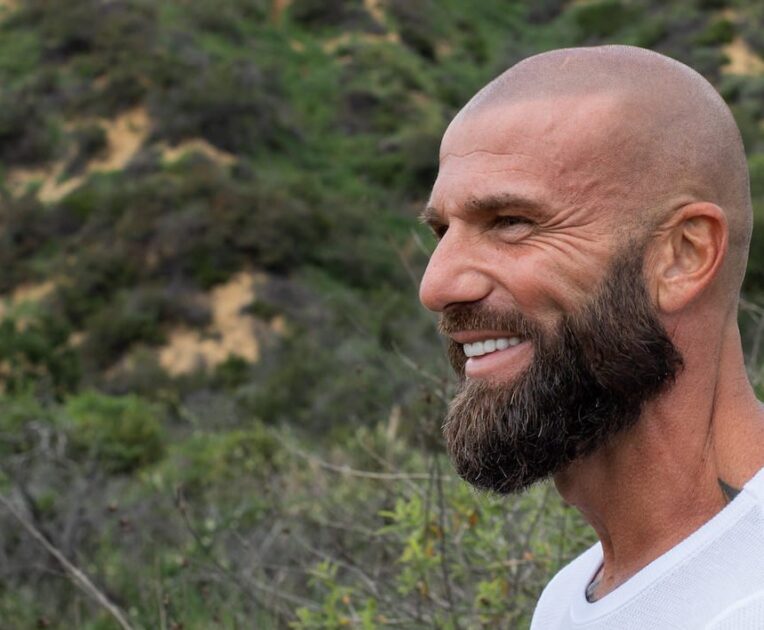 You've come across scalp micropigmentation and are trying to decide if it's for you.
It's no secret that there are tons of companies and independent practitioners producing different types of work, making it hard to decide the right style that's best fits your look.
That's why at Scalp Micro USA, we've created our top scalp micropigmentation styles and transformations guide.
THE NATURAL HAIRLINE
This scalp micropigmentation client was in his young 20s and had severe hair loss through the top of his head. The color match and density are perfect. It is a natural looking hairline and matches the youthfulness of this client.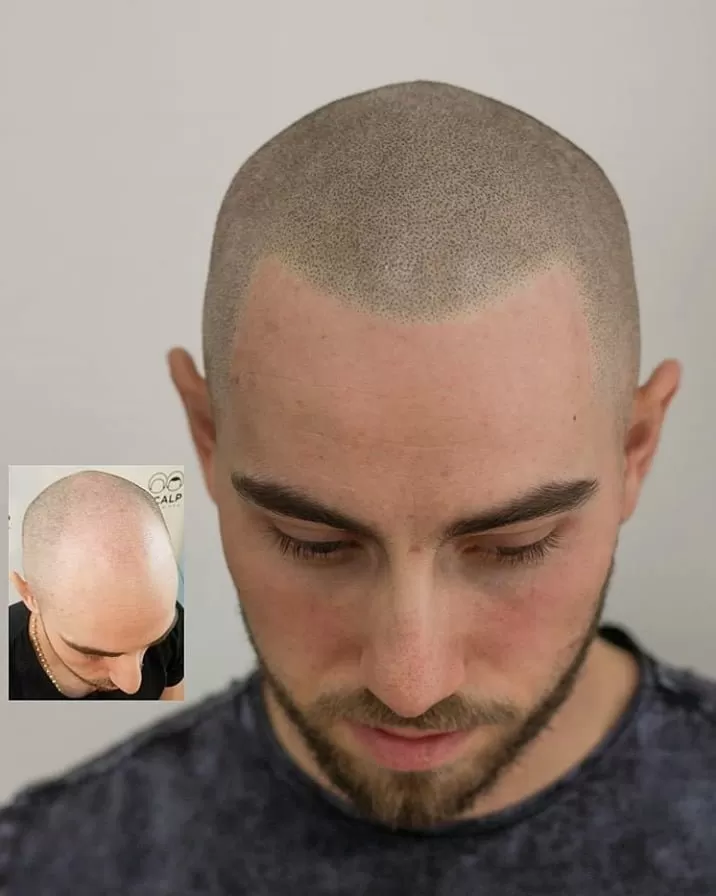 THE BLONDE HAIR TRANSFORMATION
This next clients name is Ian, you've probably seen him in some of our ads and social media posts. What we really like about this scalp micro pigmentation look is that the hairline is soft, gradient in the front, and there is not a sharp line which fits his complexion perfectly. The hairline is somewhat rounded and the blonde hair blending is flawless.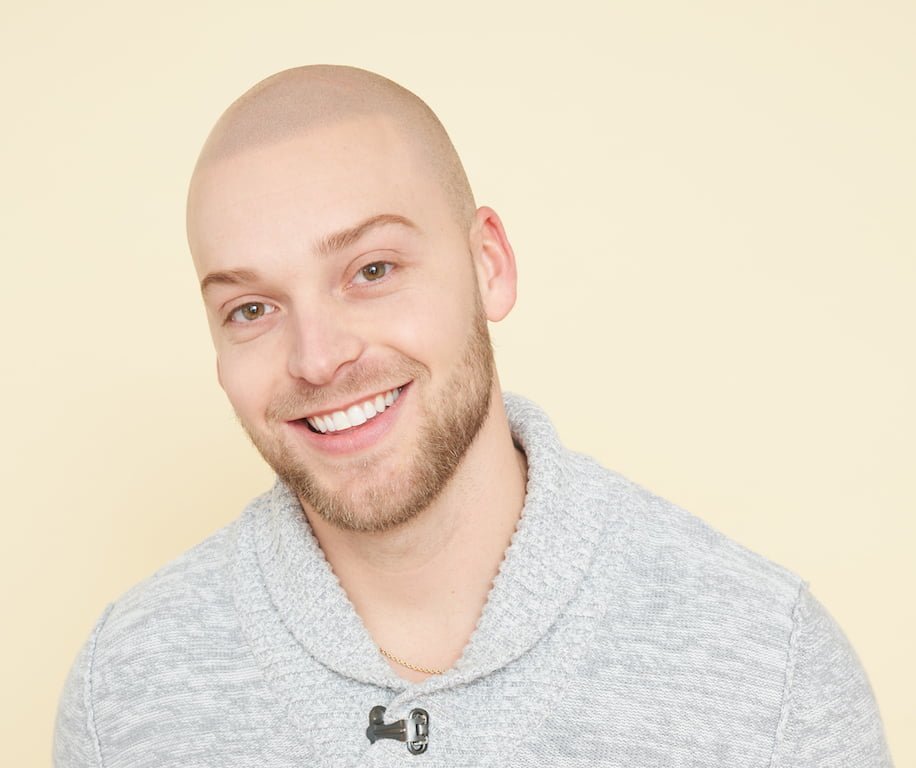 THE BLENDED LOOK
This client has a bit of a stronger look with clear-cut lines that blend seamlessly into his existing hair. It's a bold look that fits the style of our client without being too aggressive and having a great shape. Our lead practitioner, Graig Lauricella, who runs our Scalp Micro Houston clinic, worked with this client.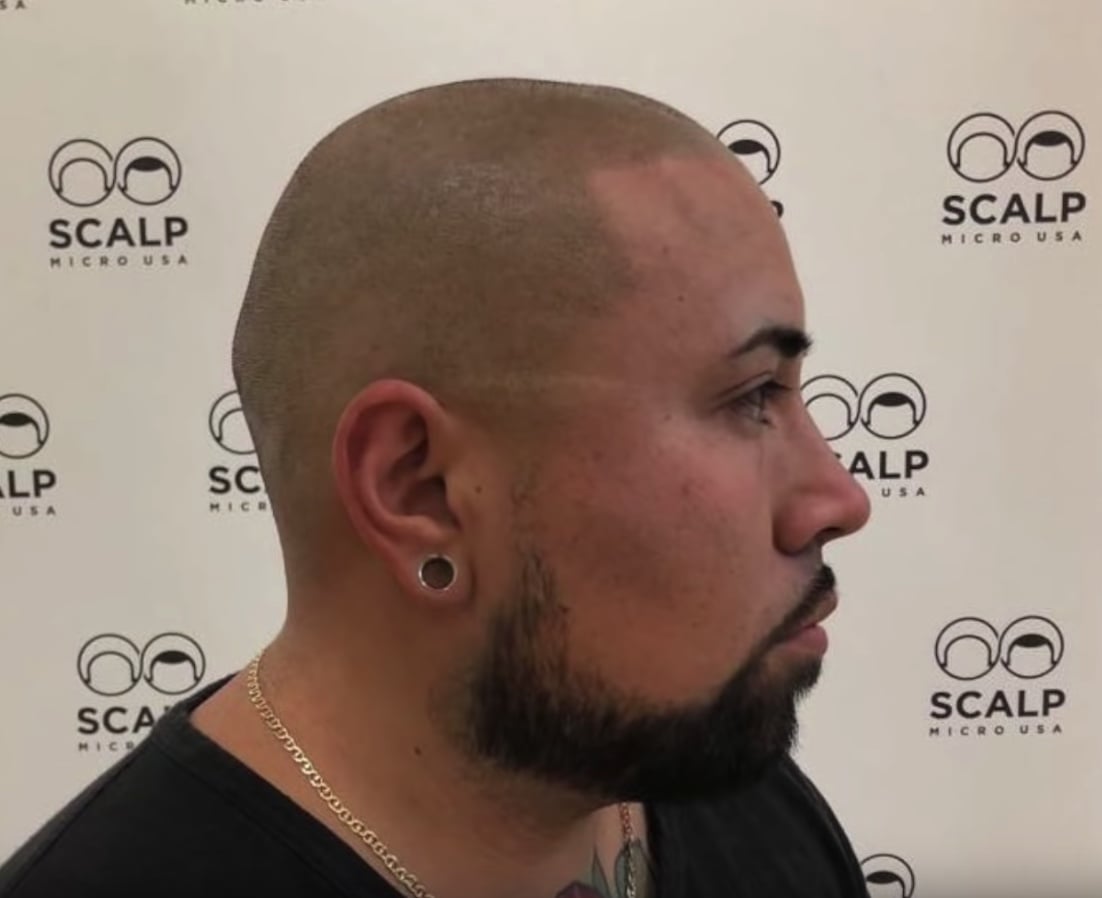 THE MATURE LOOK
His real hair is on the sides and the treatment is on top. He keeps his hair cut short with the Andi's T Outliner. The blend and color match is exact and fits his age well. For tips on how to buzz your head with SMP click HERE!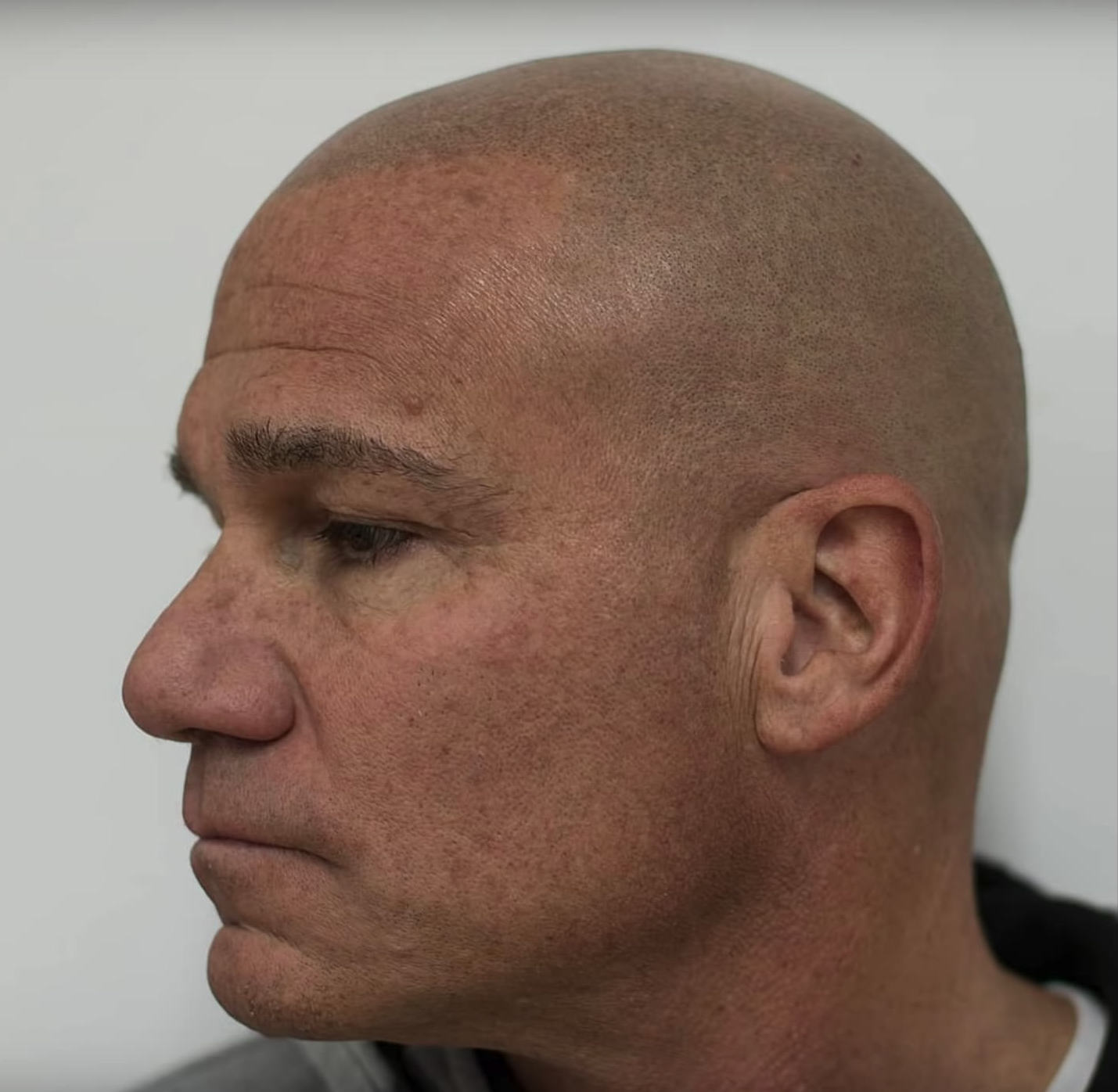 THE SOFT HAIRLINE + BEARD LOOK
This is a great example of a soft, youthful hairline that gives a little curve, and slight recession to make it look incredibly natural. It works really well with his beard and skin tone for a very cool and hip scalp micropigmentation result.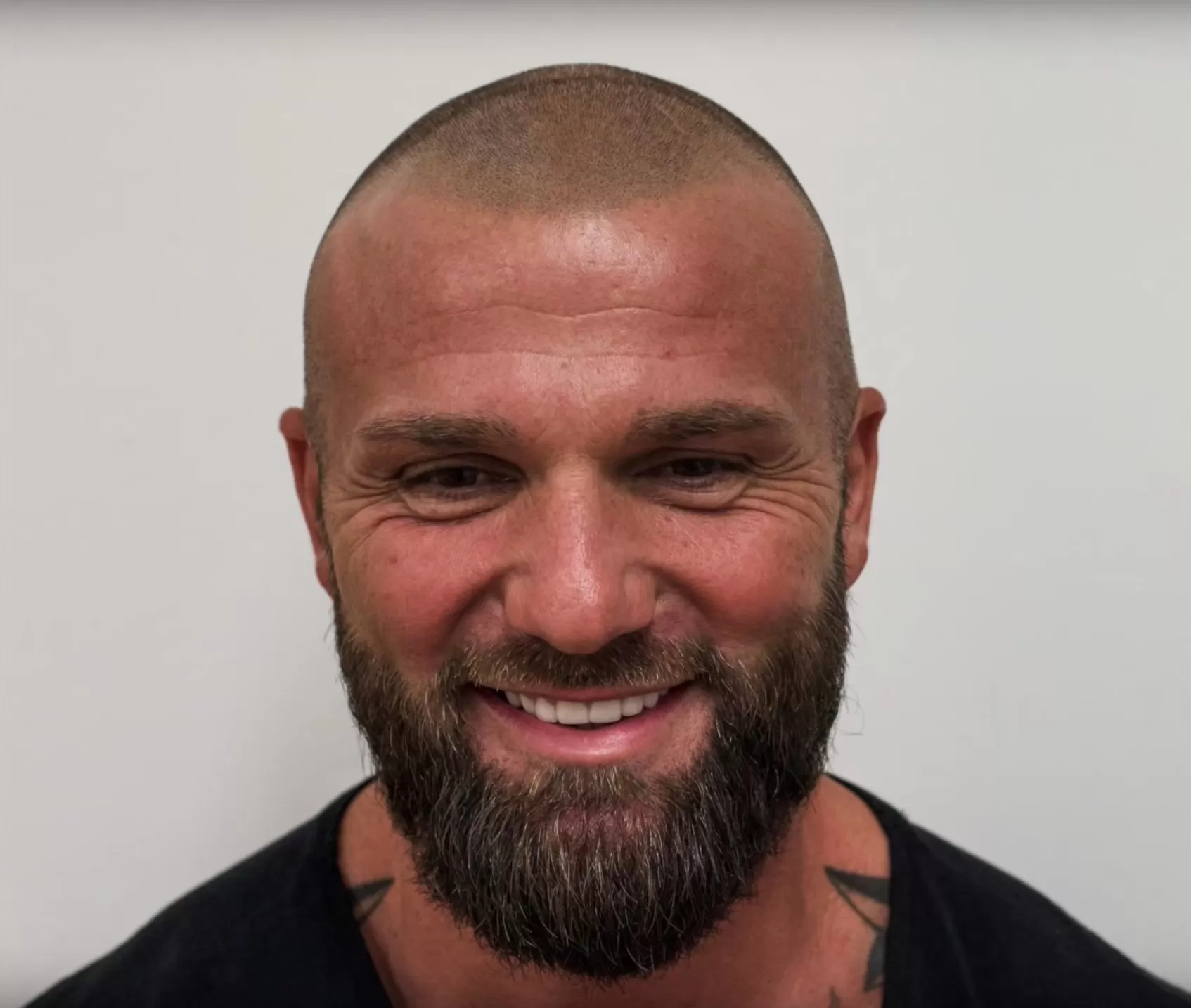 THE YOUTHFUL SCALP MICROPIGMENTATION LOOK
This client was in his early 20s. The line is clean, with a fade look that you would get at the barbershop.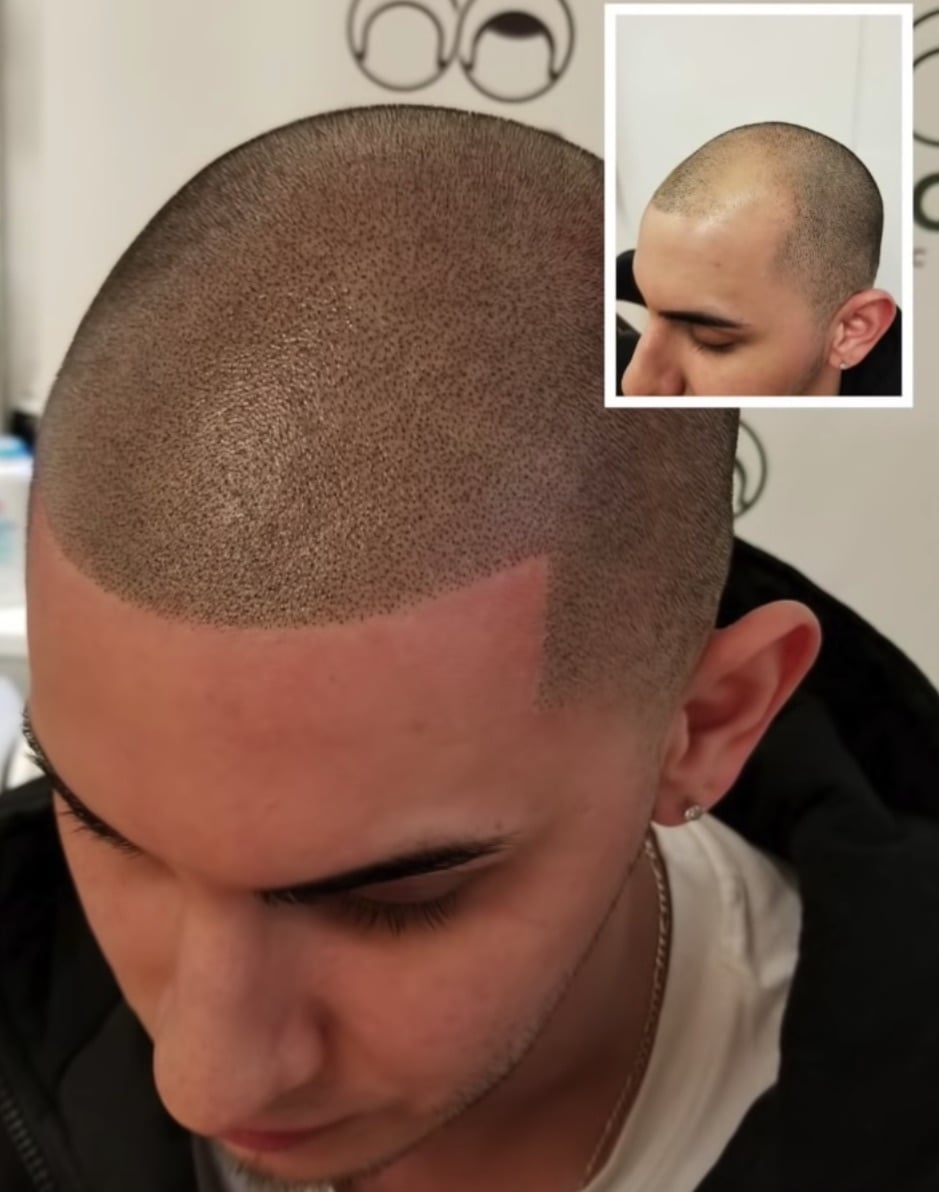 THE SOFT + MATURE HAIRLINE
This older gentleman has a very soft hairline, frames the face well and the color is perfect. The hairline is not too strong which works well for his age. Mike Sosna out of our Scalp Micro USA New York office, worked with this client.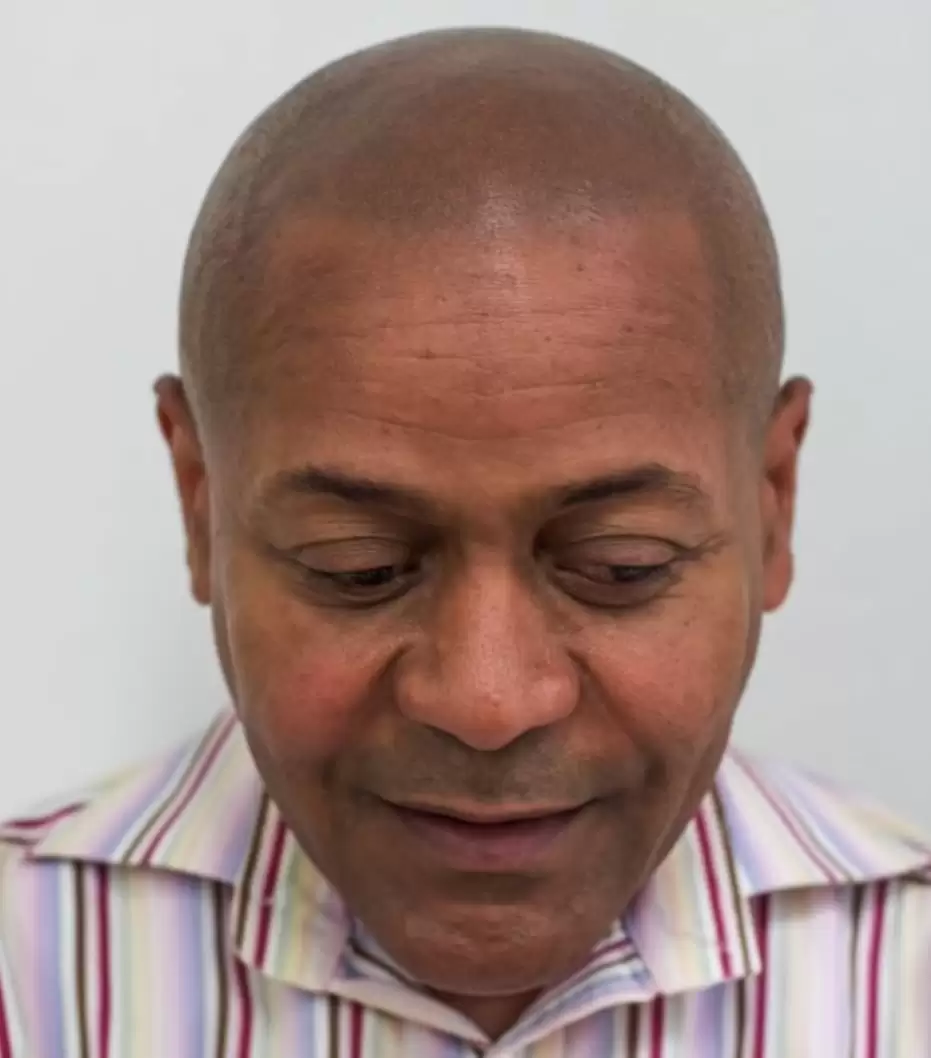 JOSIAS' RESULT
Great hairline, frames the face for his head shape. There is a fantastic match with the existing hair, which blends seamlessly across the head. We just love this scalp micropigmentation result! Check out Josias' full story HERE!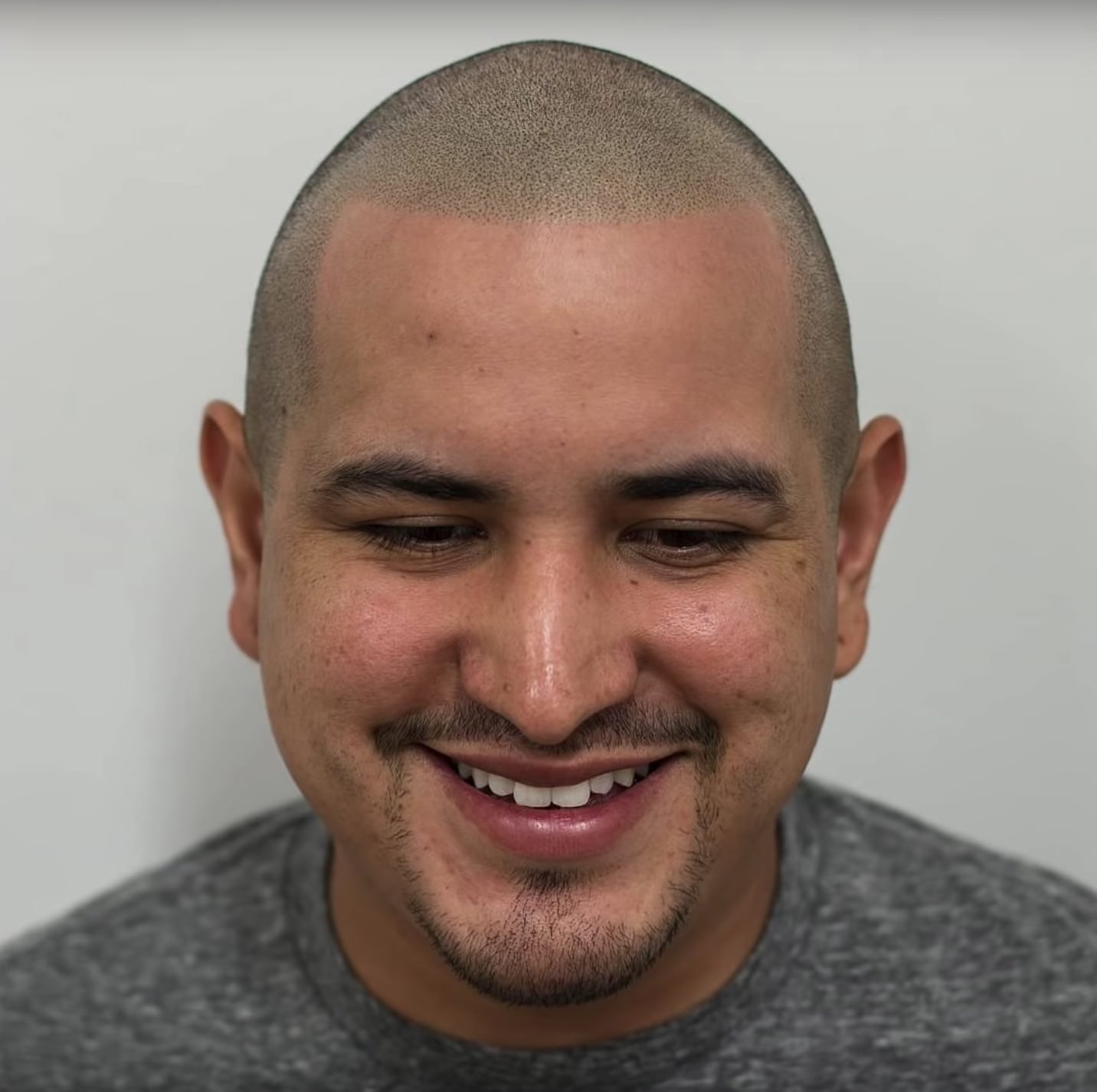 ANOTHER ONE!
This client is in his early 50's and was completely bald up top. The final result is truly incredible! The color and shape of the hairline is very fitting for this individual. This smp hairline brings back some youth but fits his age very well.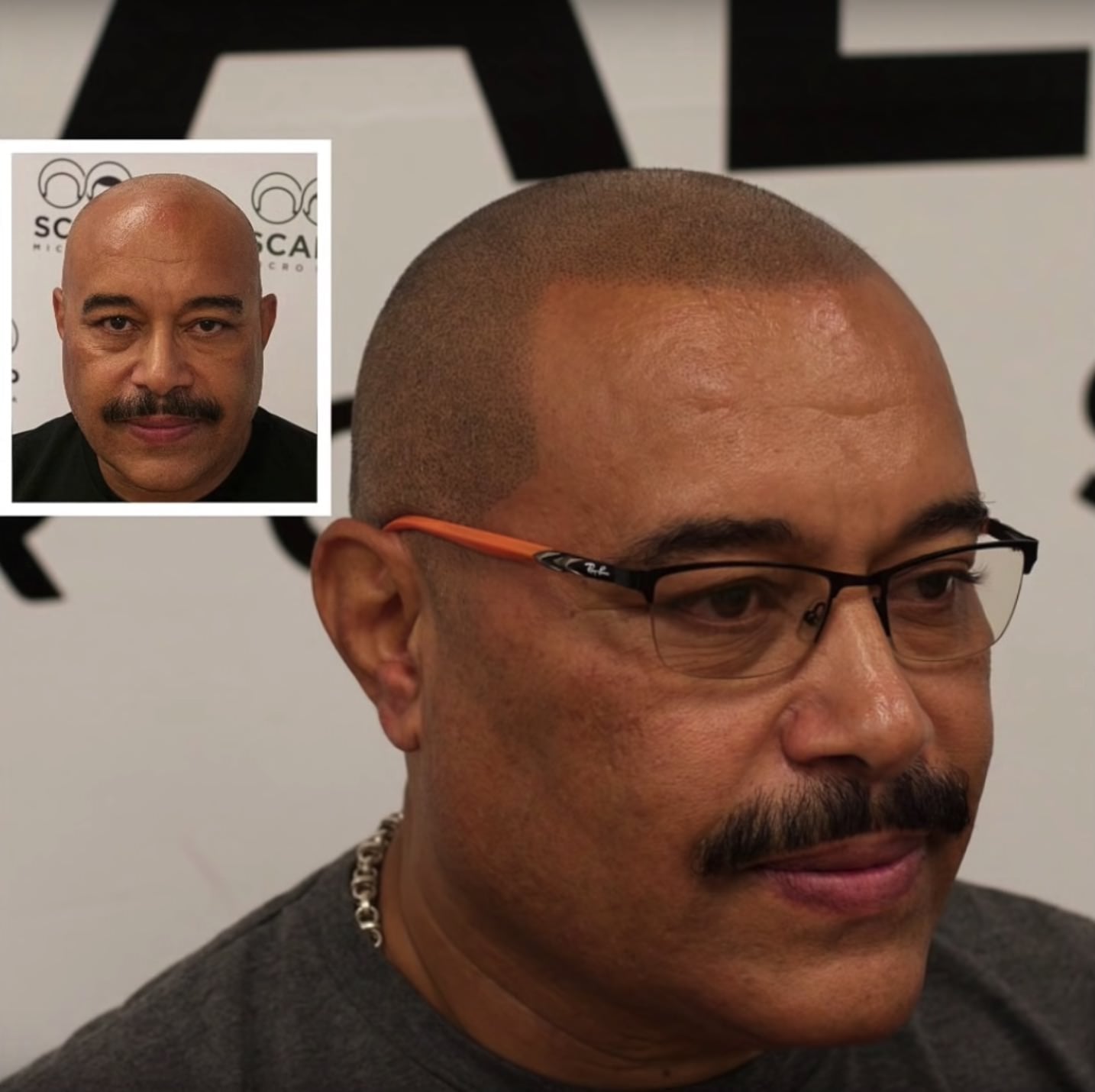 OUR FINAL SCALP MICROPIGMENTATION BEFORE & AFTER
This is another youthful look for a younger gentleman. The smile on his face tells it all, he's happy and we're happy too!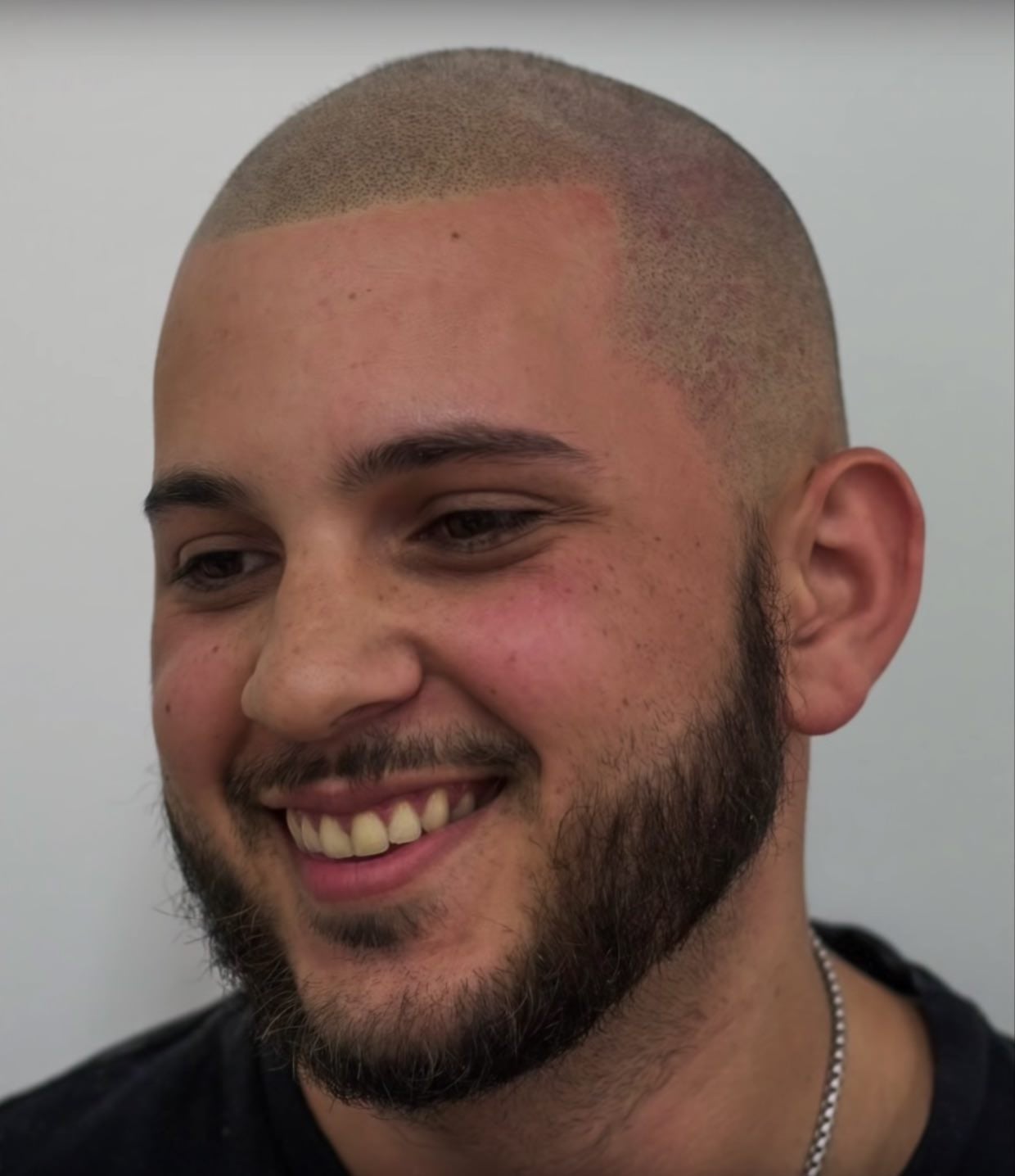 CONCLUSION
No matter what style you are going for the key is to find a company that has the experience and portfolio of work to deliver each result.
Don't see your look here? Hit us up and we'll be happy to feature more styles in our next post.
Check out the full video from Founder, Matthew Iulo talking hairline styles here:
Recommended Stories:
How to Shave with Scalp Micropigmentation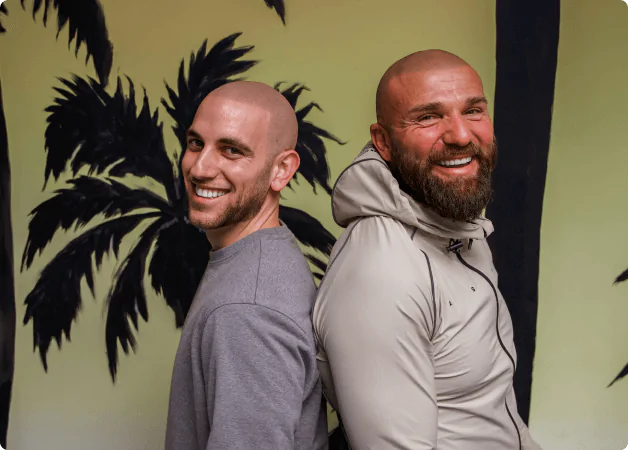 Tired of hair loss?
Get the perfect hairline, 100% guaranteed, with our scalp
micropigmentation treatment that is customized just for you. No more
crazy combovers. No more ineffective medications. Just results.