Blog
Hairline Tattoos, how they can help.
Scalp micropigmentation (SMP), also known as a hairline tattoo, is a cosmetic procedure that can help create the appearance of a thicker hairline. Our trained professionals achieve this by depositing high-quality pigment into the scalp, which creates the illusion of hair follicles. Hairline tattoos can help people suffering from many hair loss conditions and offer an effective solution.
Candidates for Scalp Micropigmentation
Hairline tattoos can help people suffering from many different hair loss conditions or situations, including:
Male or female pattern baldness

Alopecia

Thinning hairline

Bald patches

Those with scarring on their scalp
After successful treatment, scalp micropigmentation resembles shaved hair. Men and women can benefit from a hairline tattoo, but the treatment is generally more popular for men.
How a Hairline Tattoo Can Help You
Getting a hair tattoo can benefit you in many ways, including:
Restoring a Natural-looking Hairline
Scalp micropigmentation offers a natural-looking solution for hair loss and receding hairlines. Your artist will discuss your hairline options during your consultation and before your first treatment. The three hairlines that we generally tattoo include straight, round, and slightly receded hairlines. We can also add slight breaks in the hairline to make it look more natural. Your artist will then match our pigment to the color of your natural hair so there can be a seamless blend between your existing hair and the tattoo. 
Camouflaging Scars, and Bald Spots
Scalp micropigmentation can also be used to camouflage bald spots, scars, and burns on the scalp. We have helped clients conceal scars they acquired while getting hair transplants. We can also use SMP to address bald spots on your scalp. SMP can make your scalp appear more even and uniform.
Safe and Effective
Other hair loss solutions, like hair transplants, may require surgery or other invasive techniques. Scalp micropigmentation offers realistic results without any surgery. It is a safe procedure with a lower chance of complications when performed by trained and experienced technicians.
Immediate Results with No Downtime
It generally takes 2-3 treatments to see the full scalp micropigmentation results. These treatments are typically spaced 10-20 days apart. You can see results after your first treatment, but we do multiple treatments to make sure your hair is as natural-looking as possible. There is generally no required downtime after SMP, but we do have aftercare instructions that you need to follow. We recommend avoiding shampoo, trimming, and sweating for the first five days after treatment. We also recommend avoiding sun exposure for 21 days following treatment. Other than these guidelines, you are free to return to your regular activities.
Low-maintenance and Long-lasting
Hairline tattoos are low maintenance, and the results can last years before needing a touch-up. Your hair tattoo should last between 4-6 years after completing all necessary treatments. At this point, you may need to go in for a touch-up, which may take between 2-4 hours. We do recommend taking care of your hair tattoo by cleansing and moisturizing. You'll also want to wear sunscreen or hats when you are out in the sun for an extended period of time. Other than these recommendations, you can continue living as usual.
Customizable
Our technicians work closely with clients to achieve natural and flattering results. We can tattoo any of the three hairline styles and can tattoo a defined or broken hairline. We encourage you to bring inspiration pictures to your sessions so your technician can see what you want. You can also make minor adjustments to the hairline throughout the process. If you are having a hard time deciding on a hairline, our technicians can offer their professional opinion. 
Suitable for All Hair-types
Hair tattoos are suitable for clients with various hair types. Scalp micropigmentation can be flattering on clients with different skin tones and ethnicities. Our technicians have experience with many different clients and can help you achieve the look that you are after.
Affordable
Compared to other hair loss solutions, hair tattoos are an affordable option. The cost of scalp micropigmentation at Scalp Micro USA can vary based on your needs, but an average client that comes to us with a receding hairline pays between $2,800-4,000. This price varies by the size of the area that you need to have covered and what kind of treatment we are doing. We are happy to discuss details in your consultation.
Book a Free Consultation With Scalp Micro USA
A hairline tattoo can be an effective solution for those struggling with hair loss. Our experienced artists are trained in restoring natural-looking hairlines that are long-lasting and low maintenance. If you are interested in scalp micropigmentation and want to see what it can do for your hairline, contact Scalp Micro USA for a free consultation today. We have clinics in Los Angeles, California; Houston, TX, Chicago, IL, South Florida, and New York City, New York.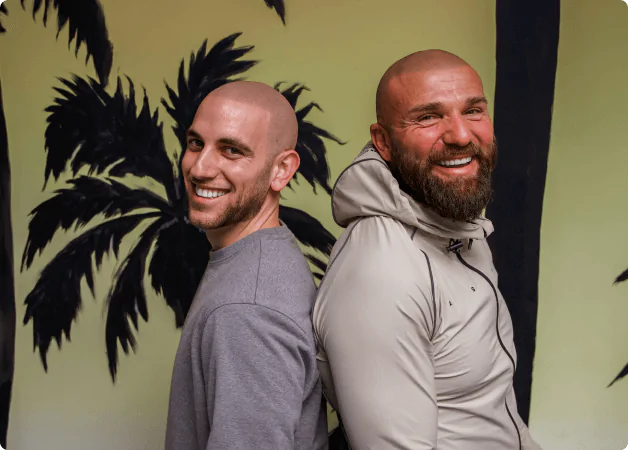 Tired of hair loss?
Get the perfect hairline, 100% guaranteed, with our scalp
micropigmentation treatment that is customized just for you. No more
crazy combovers. No more ineffective medications. Just results.