Blog
Hairline Tattoo and Hair Transplant Scars
Hairline tattoos have several different benefits, including blending hair transplant scars and restoring your hairline. You can refer to these hair tattoos as scalp micropigmentation (SMP) as well. Here is what you should know about the benefits and role of hairline tattoos: 
What Is a Hairline Tattoo?  
A hairline tattoo or scalp micropigmentation is a non-invasive procedure designed to create the appearance of hair follicles on the scalp. The technique involves depositing small pigment deposits into the uppermost layer of the skin. It replicates the natural look of real hair follicles. This result gives an illusion of a full head of hair, even in areas where hair density is reduced or scars are present. 
What Is a Hair Transplant Scar?
A hair transplant scar is a mark or indentation left on the scalp after undergoing a hair restoration surgery. A plastic surgeon can perform hair transplant surgery to address hair loss and thinning by transplanting hair follicles from a donor area. You can find these donor areas on the sides of the scalp, the back, or other body areas. During surgery, a surgeon puts hair follicles in areas with hair loss. Here are two categories of hair transplants:
Follicular Unit Transplantation (FUT) 
FUT, or the strip method, uses a donor area to remove a section of skin for hair restoration. A plastic surgeon then cuts the strip into individual hair follicular units for transplantation. A physician sutures or staples the donor area back together. This may result in a scar that can vary in size depending on the width of the strip that was removed during surgery.
Follicular Unit Extraction (FUE)
FUE involves the removal of individual hair follicles directly from a donor area using small incisions. This method can leave small, round scars where each follicle was extracted. These scars are usually less noticeable than a linear scar from FUT, but they can still be visible if the hair is shaved very short.
Hair transplant scars can be a concern for some individuals, especially if they wish to keep their hair short or if the scar is particularly visible. This is where techniques like hair tattoos can be used to camouflage or conceal the appearance of the scars.
What Are the Benefits of Hair Tattoos for Hair Transplant Scars?
Here are a few benefits of using scalp micropigmentation on your hair transplant scars: 
Reduce the Appearance of Scars and Create a Natural Appearance
Scalp micropigmentation can be a solution to conceal scars from hair transplant procedures effectively. The professionals at Scalp Micro USA can help the scars blend into your skin seamlessly by matching the pigment color with your natural hair shade. You can reduce the appearance of scars from both follicular unit extraction (FUE) and follicular unit transplant (FUT) methods. 
Our skilled SMP practitioners can replicate the look of closely shaved or stubble-length hair. This can create a natural and seamless appearance that blends the tattooed area with the surrounding hair. This can help make the scars less noticeable.
Quick Procedure 
Hair tattoo sessions are usually relatively quick and often completed in a few hours, depending on the size of the treated area. Other methods of treating hair transplant scars can take longer. Methods such as topical treatments, hair transplant repair, laser treatments, and others may have longer recovery times, or results cannot be seen as quickly as hair tattoos. 
Why Choose Scalp Micropigmentation?
Here are a few more reasons to choose our services: 
Multiple Locations
We have several locations for you to choose from at Scalp Micro USA. You can visit us in New York, Los Angeles, Houston, Chicago, and South Florida. Whether you are a local or want to take a quick trip, we have locations near you.
Lower Maintenance Procedure 
Scalp pigmentation is relatively low maintenance, unlike hair transplant surgeries that may require post-operative care and regular check-ups. Avoid scrubbing your scalp and sweating for a few days after your treatment and avoid swimming and tanning for a few weeks. You can go about your daily activities without a long recovery time. 
Decrease Discomfort Through Non-invasive Treatment 
Scalp micropigmentation is a non-invasive and fairly simple procedure. It does not involve any surgical incisions, only microneedle impressions. Because of this, it can be a safer and more convenient option compared to other types of hair transplant surgeries. 
Scalp Micro USA and Your Hairline
You can receive a new hairline and reduce the appearance of your hair transplant scars with us at Scalp Micro USA. There are several benefits to choosing our services, such as no recovery time, cost-effective treatment, and long-lasting solutions. You can find before and after photos on our website to see how we transform hairlines and hide scars. Contact us to learn more about how our procedure works and how it may benefit you.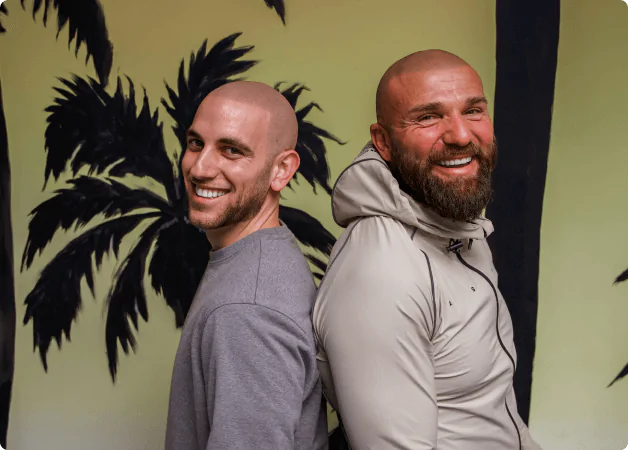 Tired of hair loss?
Get the perfect hairline, 100% guaranteed, with our scalp
micropigmentation treatment that is customized just for you. No more
crazy combovers. No more ineffective medications. Just results.