Blog
How Much Does Scalp Tattooing Cost?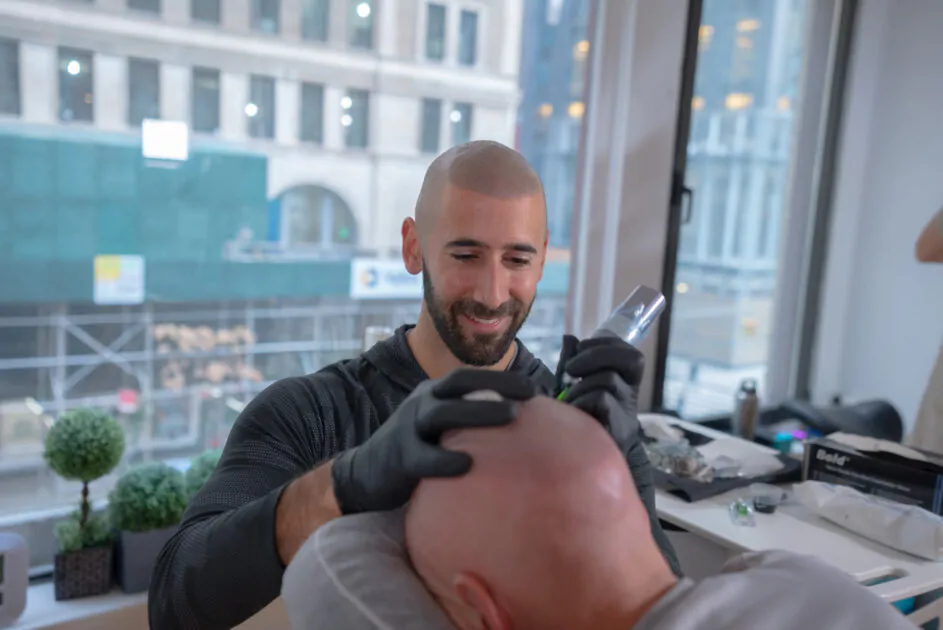 A scalp tattoo is the most effective and affordable solution for hair loss. The procedure is done by an experienced artist and offers a lasting remedy for balding and pattern hair loss in men and women. Scalp micropigmentation (SMP) or scalp tattooing is safer and more affordable than transplants and hair systems. In addition, scalp micropigmentation is more effective than monthly prescriptions or OTC hair loss foams, pills, and fibers.  
Factors Affecting the Cost of Scalp Tattooing
How much you will spend to rejuvenate your hairline with SMP will depend on various factors.  Here is a general overview that determine the price of scalp micropigmentation:
1.    Required Service
The total area of hair one has lost and the intended treatment area varies from one client to another. Scalp tattooing is a highly individualized procedure where the artist will meet your specific needs. SMP clinics like Scalp Micro USA use the Norwood Scale, which features seven stages of hair loss.
A scalp micropigmentation artist can treat a small bald patch, restore your receding hairline, or simply fill a large section of the scalp. Some clients get the results they want with just two sessions, while others may require up to three sessions to achieve the desired outcome. The scalp micropigmentation treatment typically lasts 4-6 years on average. 
2.    Maintenance Cost
Your scalp micropigmentation artist will determine the number of sessions and pigment volume needed for each appointment. Some people need more pigment and may require up to three sessions. Others have special requirements, including working around scars and alopecia or applying pigmentation around existing hair, like density fill-ins. Every scalp has unique maintenance requirements, but pigmenting a larger section will cost more than addressing a small patch. Maintenance regularity also varies depending on the SMP client.
Our practitioners will inform you of all factors involved when you choose to receive a scalp tattoo. This includes what to expect for your sessions, pre/post-service recommendations, and short- and long-term maintenance.
Scalp Micro USA ensures that you will receive specialized, experienced, high-end services and long-lasting results. 
3.    Provider Factors
Scalp tattooing is a specialty technique that seeks to replicate the look of hair follicles. At Scalp Micro USA, we have an extensive portfolio of clients who have received pigmentation sessions that cover their whole head, enhance their hairline, or just add camouflage to hair transplant scars.
Choosing an experienced SMP company is necessary for long-term results, so be particular about where you go for your procedure. Only work with experienced scalp micropigmentation artists who can provide authentic follicle replication. Professional scalp micropigmentation sessions may be more involved and may cost more but you are guaranteed to receive the best results.
Average Cost of Scalp Tattooing
There is a range for SMP costs but we always recommend clients book a consultation and come in or call for a free consultation to get a personalized price quote. 
For example, tattooing a large bald area in the 7th stage of the Norwood Scale may cost more than a minor treatment. An average client with thinning hair and a receding hairline can expect their sessions to cost $2,800 – $4,500. All these figures will depend on what the client is after. 
Cost also depends on factors such as if you need to conceal scars, camouflage alopecia, or work around a special scalp condition. You may also only require a few sessions if your hair loss is less advanced or if you have a full head of hair and just need slight hairline reconstruction.
Consult one of our qualified SMP artists to assess your goals and calculate how much your service will cost. Whether you seek to recover lost density or accentuate the appearance, you can easily get the help you need from Scalp Micro USA. 
Qualified and Reputable Scalp Tattoo Artists
Scalp micropigmentation can conceal your scars, bald spots, and receding hairline. It is a specialized tattooing process that works to replicate natural hair follicles. Scalp tattooists are artists and practitioners with profound experience in hair loss solutions. Choosing the best clinics and practitioners is vital to get the outcome you deserve.
Scalp Micro USA is the leading scalp micropigmentation company in New York and Los Angeles, Houston, and Austin, Texas. We provide natural hair loss solutions for balding or thinning hair, receding hairlines, hair transplant scars, alopecia, and more. Our artists can easily replicate natural hair follicles to give you a buzz-cut, short hair stubble look. Scalp tattooing is completely affordable and 100% effective.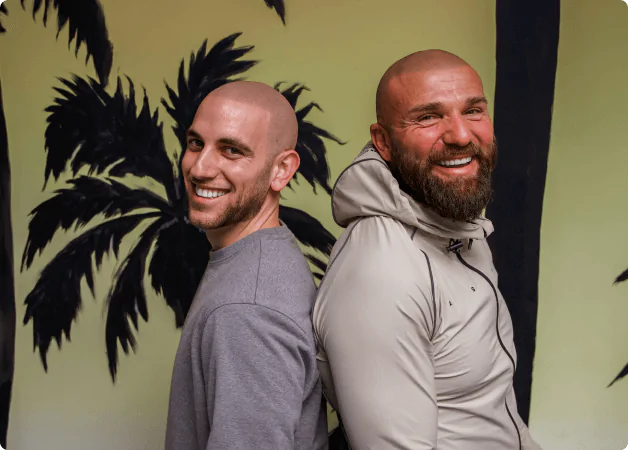 Tired of hair loss?
Get the perfect hairline, 100% guaranteed, with our scalp
micropigmentation treatment that is customized just for you. No more
crazy combovers. No more ineffective medications. Just results.