Blog
Scalp Micropigmentation: The Basics and Three Popular Hairlines
At Scalp Micro USA, we pride ourselves on being at the cutting edge of hair loss solutions. Scalp micropigmentation is an alternative to short-term fixes like hairpieces and long-term solutions like hair transplants. The process is simple and looks natural. We have popular hairline styles to choose from but we focus on customizing the treatment for each client.
What Is Scalp Micropigmentation?
Scalp micropigmentation is a hair loss treatment that involves applying tiny points of pigment onto the skin of the scalp. Each appointment takes between two to four hours, and it usually takes two to four treatments to achieve full results. When your treatment is complete, the micropigmentation resembles small hair follicles so that the client appears to have a short buzz cut or short stubble. 
The treatment lasts anywhere from four to six years. The pigment may fade a little over time, but it will not change color as other kinds of tattoos might. If fading does occur, the treatment can be repeated or touched up to restore the results. Our specialists will be happy to schedule touchup appointments with you to help you maintain that fresh-cut look. 
Who Is a Candidate?
Scalp micropigmentation is an option for nearly anyone who is experiencing hair loss. Whether the problem is a bald spot, a receding hairline, alopecia, head scars, or a combination of these things, micropigmentation can help restore the look of the original hairline. 
If a client still has some areas of hair growth on their head, we recommend cutting it very short to match the look of the micropigmentation treatment. In some situations, a client may be able to leave their existing hair long, but this depends on the pattern of hair loss they are experiencing. The goal of treatment is to help your hairline look as natural as possible. 
Choosing a Hairline
Many clients come to their appointments concerned about choosing the best hairline for themselves. This is one of the main things our artists focus on during the consultation. Each member of our team is trained as an expert on what will look visually appealing with each kind of face shape and hair color. 
If you are considering micropigmentation and thinking about what hairline you might want, here are three of the most popular choices with our clients:
The Sharp Fade
This hairline is probably the most popular among our clients. It features sharp corners at the top of the forehead on either side. The pigment fades from darker to lighter from the top of the head down to the neck and sideburns. This is a clean, stylish look, and the fade makes for a very natural effect.
The Rounded Fade
This hairline choice is similar to the sharp fade, but it does not include the sharp corners at the top of the forehead. Instead, the top of the hairline is rounded out. Like the sharp fade, the pigment is applied in different densities from the top of the head downward. If a client has facial hair, the sharp fade and the rounded fade can both create a seamless transition from the hairline to the beard. 
The All-over Buzz
This hairline entails even coverage over the whole head. It is a less dramatic look than the sharp fade or the rounded fade, with even color distribution over the whole head. This hairline creates the look of a more traditional buzz cut, and many clients find that it suits their preferences perfectly. Another benefit to this hairline choice is that the even pigment distribution tends to fade evenly, so the look stays consistent for the longest possible time. (this is all incorrect and not the teminology we use, please refer to our content for accurate info – https://www.youtube.com/watch?v=_EeNIbxns7w&t=1s
Scalp Micro USA
Scalp Micro US has been successfully restoring hairlines since 2015. Our founder, Matt Iulo, was among the first micropigmentation artists in the United States. He has personally treated thousands of clients. Today, Scalp Micro USA has grown to include several practitioners who are committed to delivering quality results for every client. 
We also offer a course for aspiring artists who want to become experts at micropigmentation treatment. Founded in New York City, we now have additional locations in Los Angeles, Fort Lauderdale, Chicago, Houston, and Austin. 
Our Treatment Process
Choosing a hair loss treatment like this can be a big decision. We use a multi-step process to make sure we're delivering exactly what each client wants and expects. Here's a rundown of the process, from start to finish: 
Consultation
The first step in treatment with us is a free consultation. Clients can do this in person or virtually by sending photos. During the consultation, our artists assess the client's hair loss situation and find out what they want to achieve with treatment. The artist will then provide a visual simulation of the desired hairline so the client can see what they would look like after treatment. 
Scheduling
Once the client is satisfied with their treatment plan, we schedule the first appointment. Most clients receive two to four treatments to get optimal results, and we typically schedule sessions about two weeks apart. Scheduling multiple sessions allows our artists to be precise in their work. We want you to love the results, so we take our time.
Treatment
The final step is the treatment itself at one of our six locations! After the first treatment, clients will be able to see their restored hairline beginning to emerge. The following treatments are for adding density and depth to the look. Clients can resume most of their normal activities immediately after treatment. We provide aftercare guidelines so you know exactly what to do to keep your new hairline looking natural and fresh. 
Restore Your Hairline
Scalp micropigmentation is one of the best modern solutions for hair loss. Whether you are dealing with a receding hairline or pattern hair loss, our artists can help you restore the look you want. Choosing a hairline can seem daunting, but we at Scalp Micro USA are here to help you through every step of the treatment process. Schedule a consultation with us today to enjoy incredible long-term results!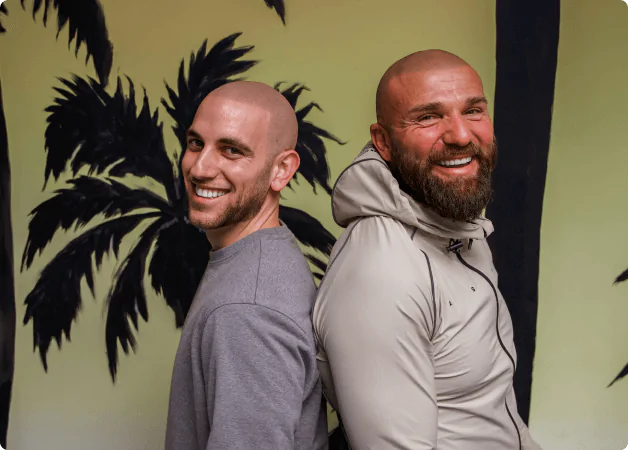 Tired of hair loss?
Get the perfect hairline, 100% guaranteed, with our scalp
micropigmentation treatment that is customized just for you. No more
crazy combovers. No more ineffective medications. Just results.