Blog
What is androgenetic alopecia?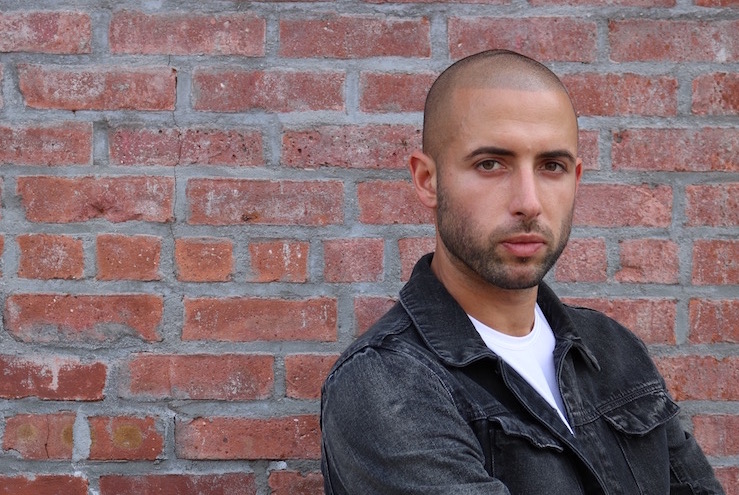 Androgenetic alopecia is likely what brought you here. That's the technical term for male and female pattern baldness. Either it's a condition you're experiencing yourself or you just enjoy looking at showstopping scalp micropigmentation before and after photos. Understanding androgenetic alopecia is easy; accepting that you have it may not be. If you're on the Kübler-Ross five-stages of grief model over your hairline, knowing there's a hair loss solution for you may ease some of the pain.
What is DHT?
If you know the answer to the question of, "What is DHT and how does it impact hair loss?" then you know what causes male and female pattern baldness. Turns out, DHT is dihydrotestosterone, which is what you get when testosterone is exposed to the enzyme Type II 5-alpha reductase. If the site of this chemical reaction is your hair follicle's oil glands, then your hair is going to shrink and, abracadabra, hair loss! It's just like magic, except it's a disappearing act no one wants to see!
As reported by the National Institute for Health, androgenetic alopecia can also be caused in men by coronary heart disease, prostate enlargement, insulin resistance, and high blood pressure. In women, hair loss may also be caused by polycystic ovary syndrome (PCOS), which is a hormonal imbalance that can also cause irregular menstruation, acne, weight gain, decreased fertility, and ovarian cysts. All these symptoms make hair loss sound not so bad, especially when considering the number of people afflicted by hair loss! As noted by the NIH, 50 million men and 30 million women are affected by male pattern baldness in the US. With numbers like those, if hair loss ran for president it'd win in a landslide! With men, hair loss may begin at any age. More than 50% of men over 50 experience androgenetic alopecia in some form! Female pattern baldness, meanwhile, is more likely to occur in post-menopausal women.
Androgenetic Alopecia
Those with real androgenetic alopecia acumen can set the record straight on the do hats cause hair loss? No! Does stress cause hair loss? Yes, but not male pattern baldness! There are hair loss remedies for most instances of balding caused by stress. Can you blame grandma for hair loss? No, and don't be mean to grandma! However, take note, the best way to find out if you're going to experience androgenetic alopecia is by counting up the number of family members who experience pattern baldness. The more hair loss you see the more likely you are to experience it yourself!
Luckily, there's plenty of good news for men who experience male pattern baldness. As Reader's Digest proclaimed, "Good News, Guys: There's a Huge Scientific Benefit to Being Bald!" That's because a study conducted by the University of Pennsylvania revealed that participants believed men with shaved heads or short hair were more dominant, tall, and stronger than their more hirsute counterparts. Then there's Scalp Micropigmentation, a popular hair loss treatment that only takes two to three sessions.
Micro Scalp Pigmentation for Hair Loss
How does the scalp micropigmentation process work? Detailed micro-needles are used create tiny hair follicles, giving you the look of a short buzz cut. That way you get to enjoy the appearance of being more dominant without the appearance of male pattern baldness! Want to speak with one of our scalp micropigmentation practitioners? Click HERE to get your free 30-minute consultation.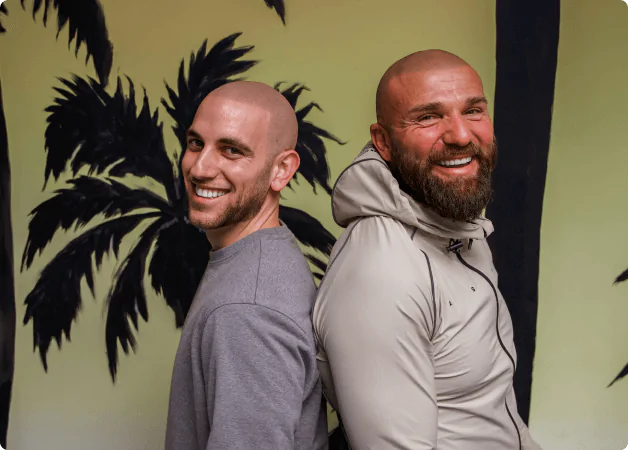 Tired of hair loss?
Get the perfect hairline, 100% guaranteed, with our scalp
micropigmentation treatment that is customized just for you. No more
crazy combovers. No more ineffective medications. Just results.