Blog
What tools are used in scalp micropigmentation?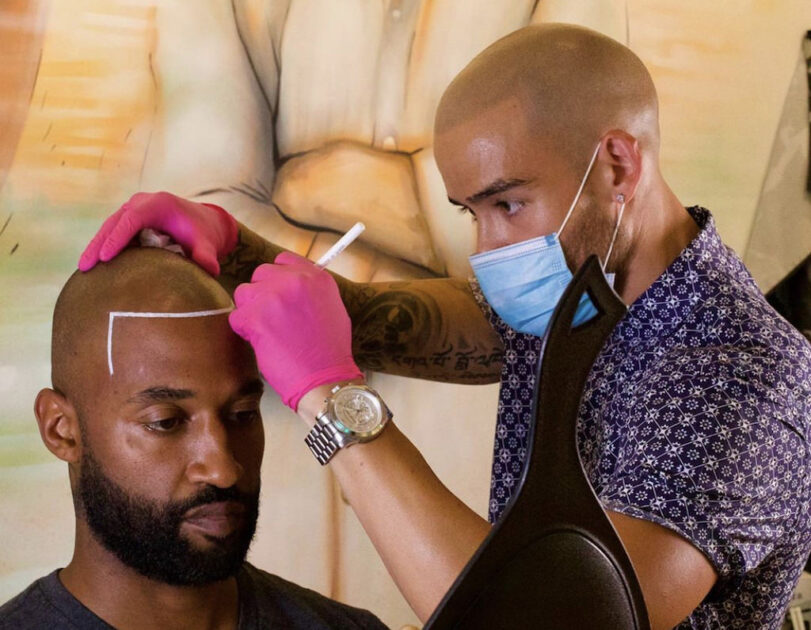 As with other procedures and treatments, the best scalp micropigmentation results can only be obtained with the right tools. While a trained scalp micro pigmentation specialist is skillful on their own, the use of high-quality equipment can make a world of a difference. 
Scalp micropigmentation is a complex, technical procedure that involves careful processes and specialized tools. The goal of SMP practitioners is to inject small deposits of pigment into the scalp to create an accurate illusion of hair follicles. They will achieve this with not only a pen machine, proper pigment, needles, but also with sterile gloves and other safety equipment, which are just as important.
Read on to find out more about the tools used in scalp micropigmentation.
Scalp Micropigmentation Pigment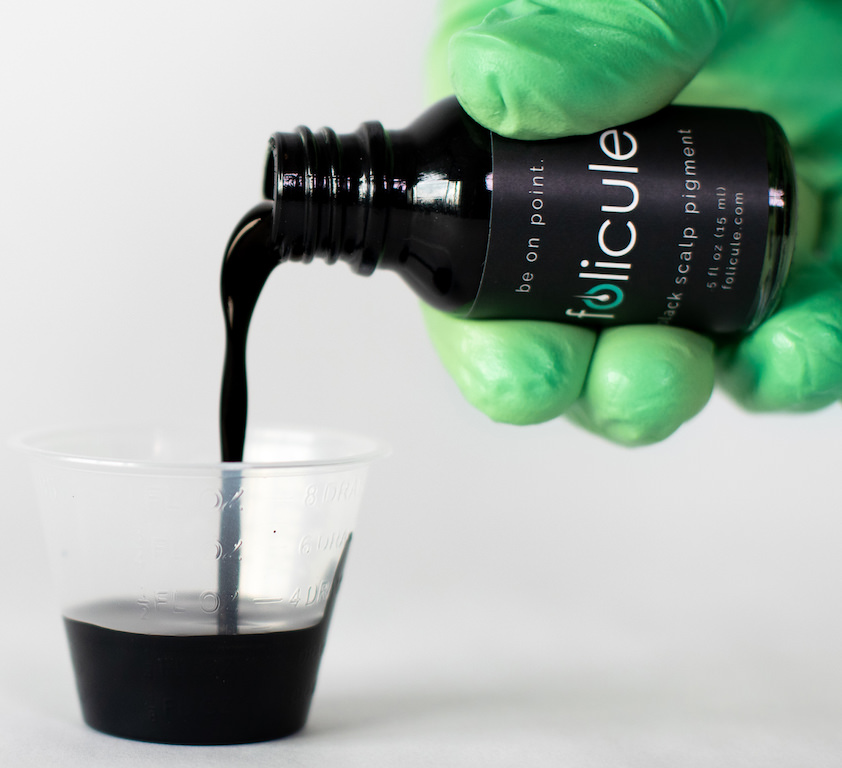 Practitioners will use inks that are specially designed for the scalp. These inks may differ in quality depending on the manufacturer. However, the best pigment inks are those made with natural ingredients. At Scalp Micro USA, practitioners use Folicule, an industry leading pigment formulated with high-quality, natural ingredients. Folicule was crafted by the guys at Scalp Micro USA and thoroughly tested for impeccable results.
SMP Pen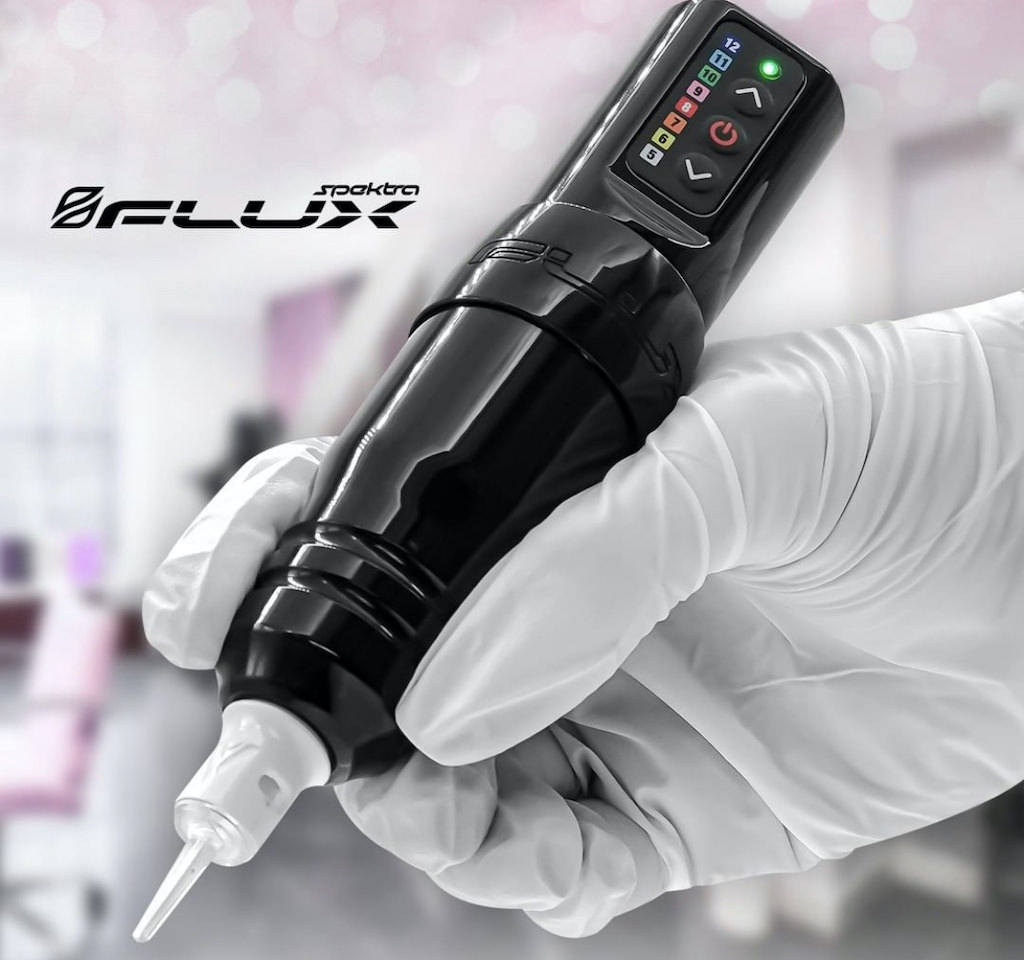 Practitioners should typically use a pen machine that is lightweight, stable, and efficient. Pen machines like the Microbeau Xion, Apollo, and Flux S are specially engineered to deliver precise pigment implantation. Some pens have interchangeable stroke suits with greater flexibility for different scalp pigmentation styles. 
Power Supply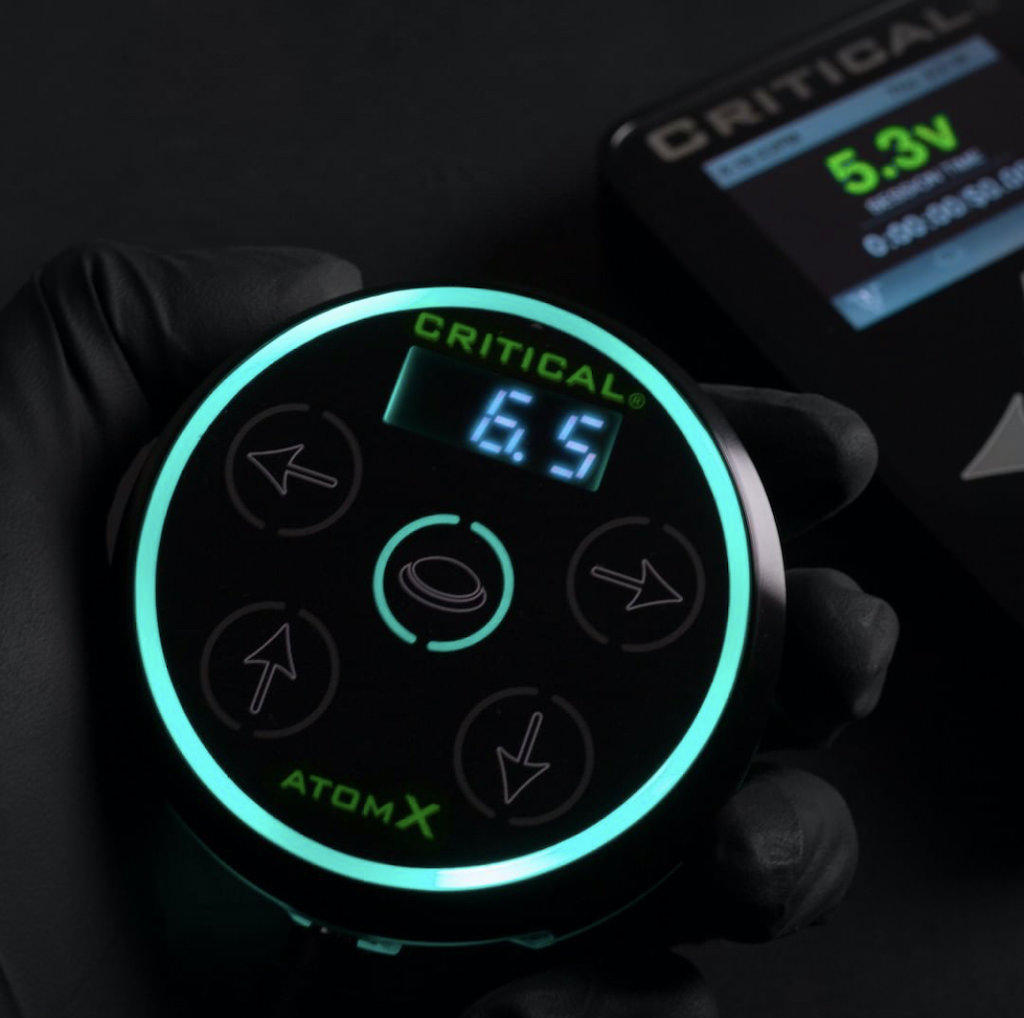 The right power supply is important for control of the speed and voltage on any type of scalp. Without an adequate power source, the needle will not have enough power to drive through the epidermis, or first layer of the skin. This can lead to blow outs and unfavorable results after the SMP session. Some power supplies, like those from Critical or Microbeau are crafted with precision and accuracy in order to give professionals power for the best results.
Treatment Chairs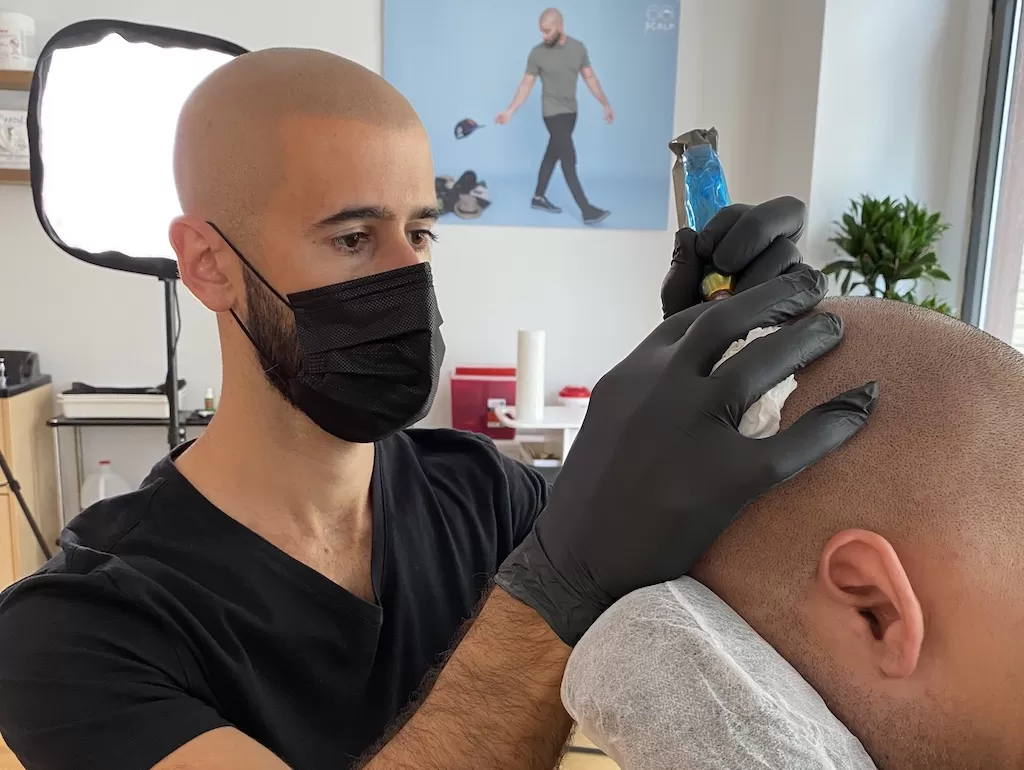 The best SMP providers will ensure you're the most comfortable you can be while getting treatment done. Treatment/Massage chairs create optimal positioning for the practitioner to work on your scalp. At Scalp Micro USA, the treatment chair we use has you sitting comfortably with complete access to your phone so you can check your email, scroll Instagram or listen to music/podcasts. 
Barrier Film & Cord Strip Covers
With all the equipment that's needed for a scalp micropigmentation session, it's always important to follow proper safety parameters. Barrier films and floor strips are great tools to reduce the risk of tripping or falling. High-quality floor strips can be walked on without compromising function. 
Medical Grade Sanitizing Wipes
All types of treatments and procedures should use disinfecting wipes, especially if there's close contact with the skin. Medical grade sanitizing wipes are crucial for killing bacteria and other germs. The best wipes are those that are potent and fast-acting so the treatment can be as sterile as possible. These are not your typical clorox wipes, these are medical/hospital grade to ensure your safety.
Medical Grade Gloves
Gloves that are comfortable and form-fitting are ideal for performing scalp micropigmentation. Medical grade gloves are sterile, which protects both the client and the practitioner from germs and bacteria. Nitrile gloves are often a better option over latex gloves to reduce the risk of allergic reactions. 
Facemasks
While the current climate is encouraging the use of facemasks, our practitioners have always been using facemasks for proper sanitization and health purposes. Our practitioners will have a mask on during your procedure to make sure you are safe. 
T-Blade Trimmers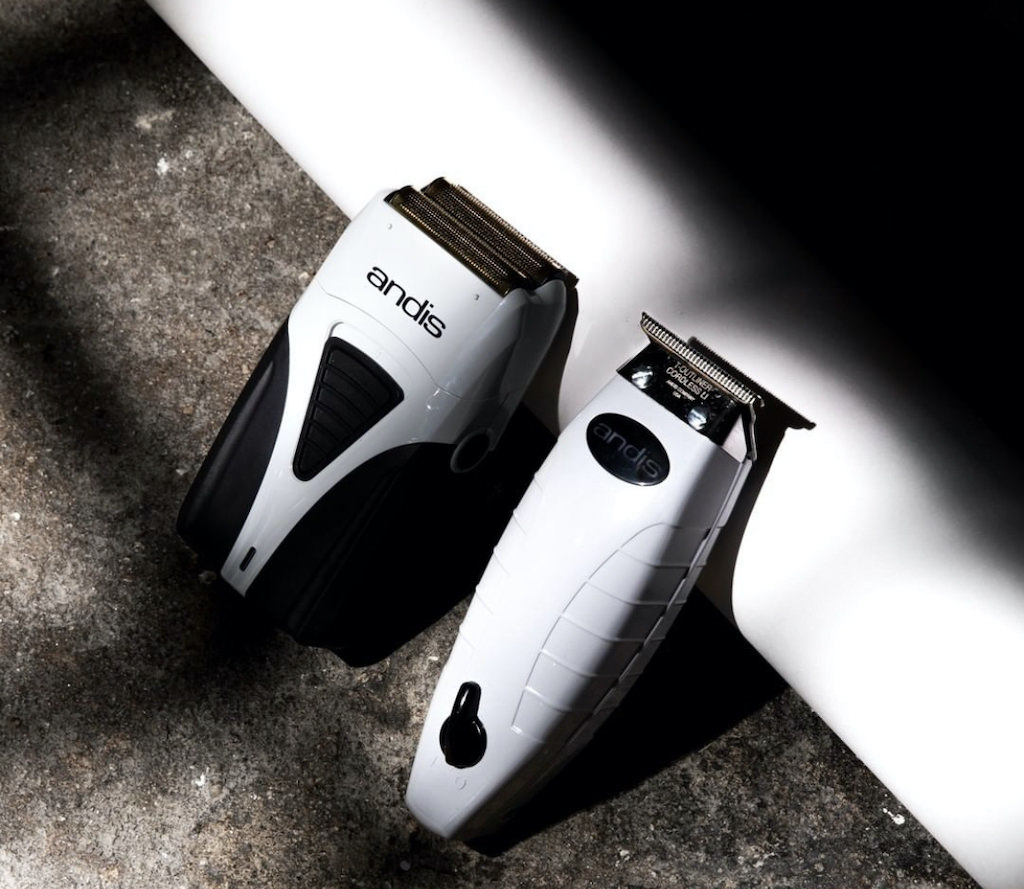 After scalp micropigmentation, you'll want to maintain a clean buzz-cut style. Your micropigmentation provider will recommend using a pair of trimmers or clippers to keep the look fresh every few days. You can use clippers like the Andis T Outliner for a crisp shave and shape up. Other brands like Wahl or foil shavers work as well. 
Conclusion
It's important to be mindful about the equipment your SMP provider is using for your treatment. You should always go to one that uses equipment specially designed for scalp micropigmentation. 
Going to a practitioner who uses the right tools will provide an overall better experience. Scalp micropigmentation should be a procedure that not only gives you exceptional results, but also one that is safe, clean, and comfortable for you.
If you're a client or an aspiring SMP specialist, you can get in touch with Scalp Micro USA for more information about the treatment process.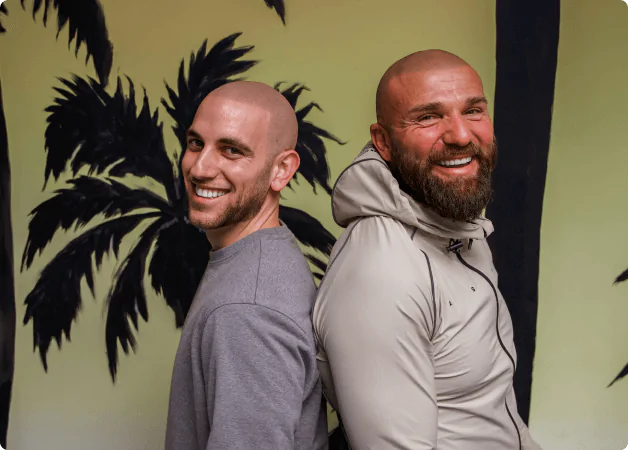 Tired of hair loss?
Get the perfect hairline, 100% guaranteed, with our scalp
micropigmentation treatment that is customized just for you. No more
crazy combovers. No more ineffective medications. Just results.