Blog
Shave your head or get scalp micropigmentation?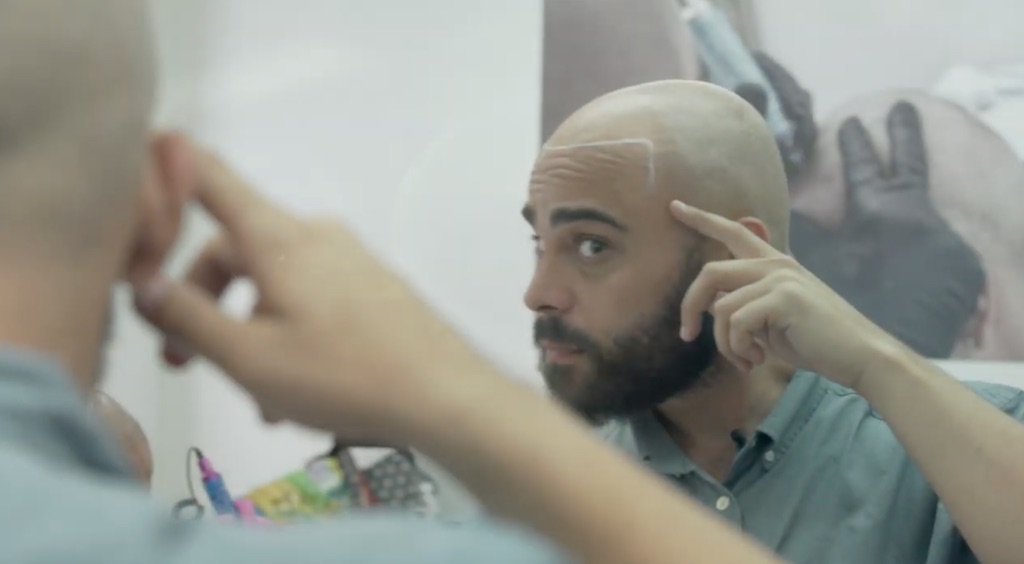 Have you been debating whether to get scalp micropigmentation (SMP)? With so many guys experiencing some form of hair loss, it's become a popular solution for retaining the look of short hair. Otherwise, you're probably asking yourself if you should just shave your head instead.
Many guys are struggling with the mere thought of hair loss. However, many are already past the threshold of trying one last hairstyle to cover their bald spots. In the end, if your hair is going anyway, it's often better to embrace hair loss and use it to your advantage. 
Read on as we go through the decision process of shaving your head versus getting scalp micropigmentation. 
Shaving your head is your personal decision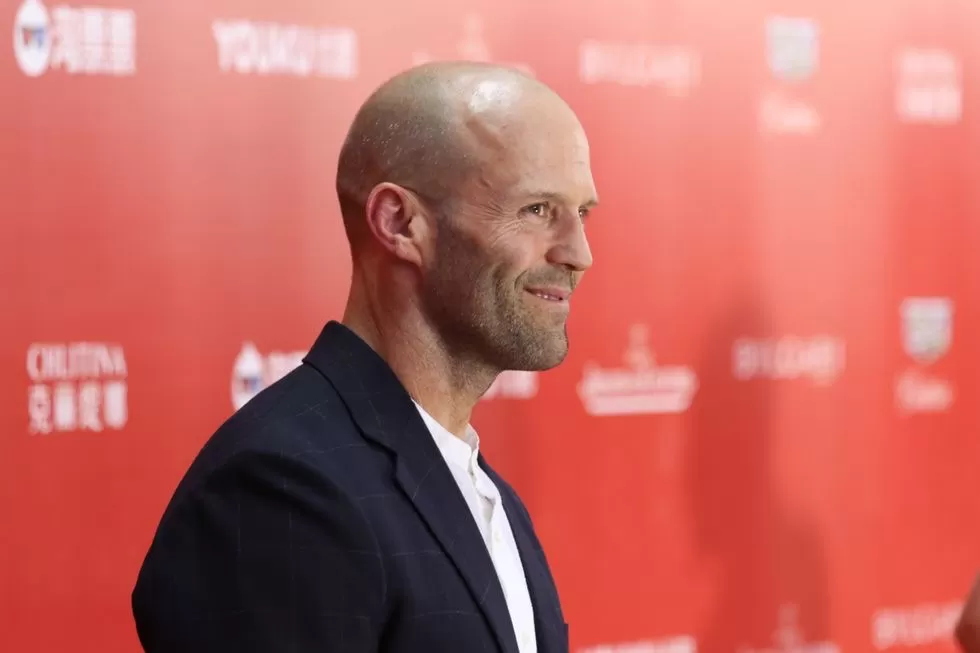 The shaved head has become a much more popular style in the past ten years. Celebrities and athletes like David Beckham, Jason Statham, the Rock, Bruce Willis, Adam Levine and much more shave their head for a distinct look. With so men shaving their heads it's no surprise this look is becoming more and more popular. 
If you're not willing to shave your head completely, a short buzz cut is enough to conceal any bald spots. And, it's a classic, clean hairstyle. It's easy to maintain and you can often do it yourself with your own pair of clippers. 
The choice is yours on what you want to do with your hair, or what's remaining of it. When you've decided on shaving your head, you might not realize you have so many options to enhance your appearance even while bald. For instance, you can grow out your facial hair, which can actually complement a shaved head and amplify facial features. Or, instead of focusing on what you can't control, you can improve other areas of your life like working out and developing your fashion style. 
Shave your head AND get scalp micropigmentation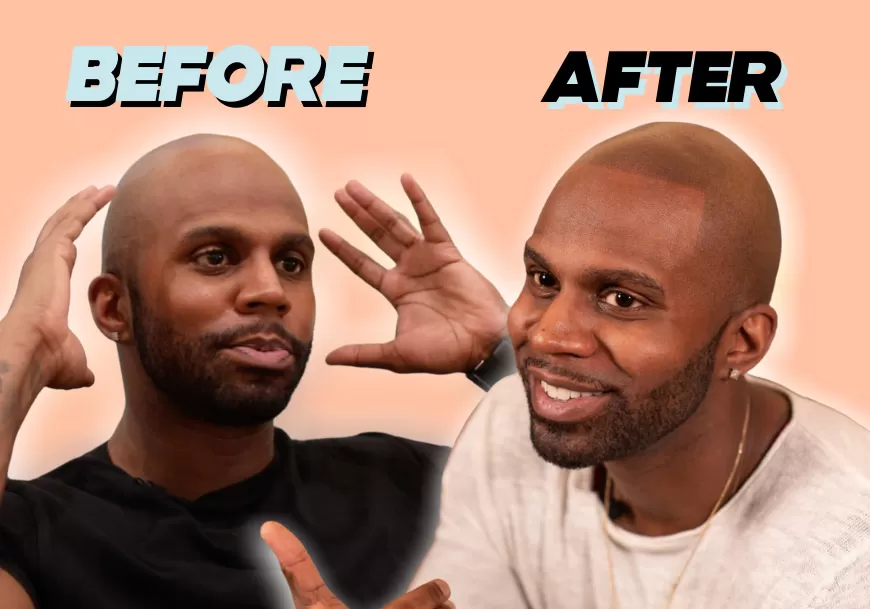 While many guys will try to hold on to their hair for as long as possible, it won't be as flattering to keep patches of hair with scalp micropigmentation. If you still have your hairline and some hair around the crown, it's best to use zero-guard clippers. This way, shaving the head with scalp micropigmentation adds a more realistic texture and makes it feel more authentic.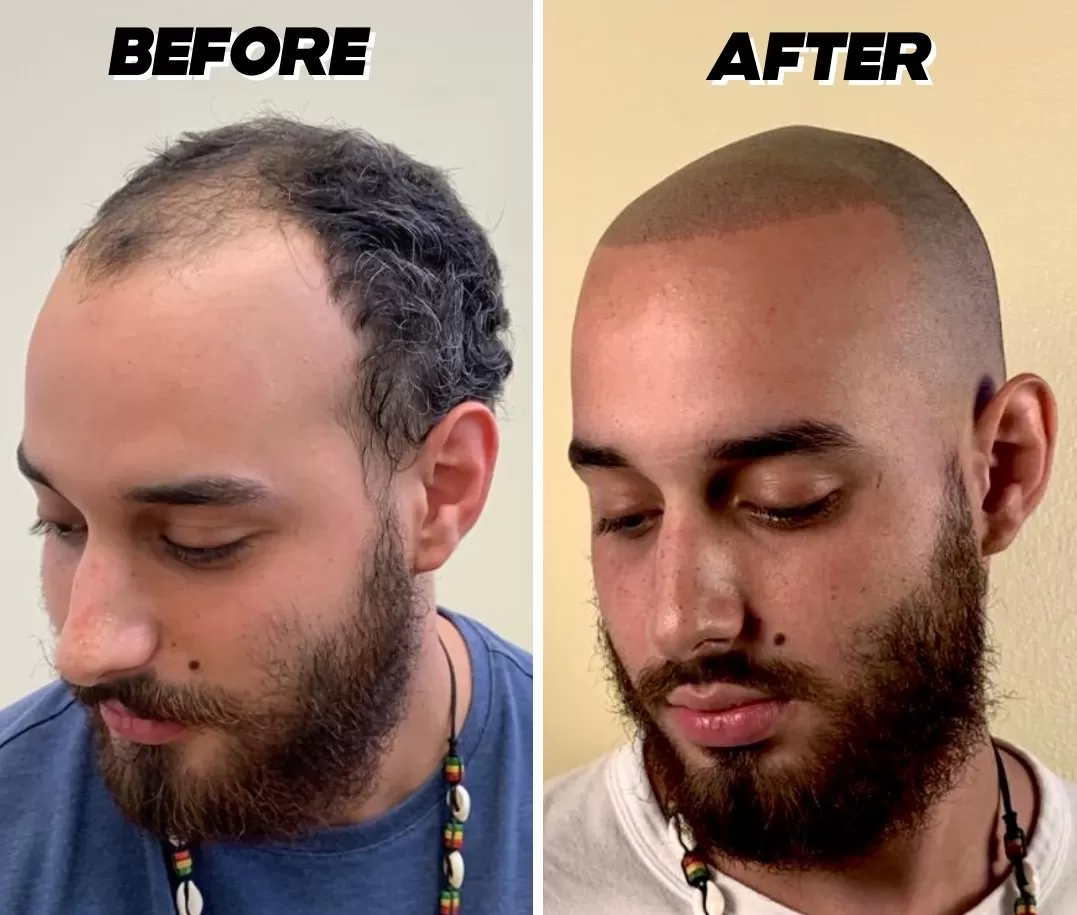 The best method for shaving the head is the one that works best for you. Just be sure to regularly shave or trim your head in order to preserve and maintain the freshest look after getting scalp micro pigmentation. Unshaved patches of hair can easily create an unkempt look.
Consult a Scalp Micropigmentation specialist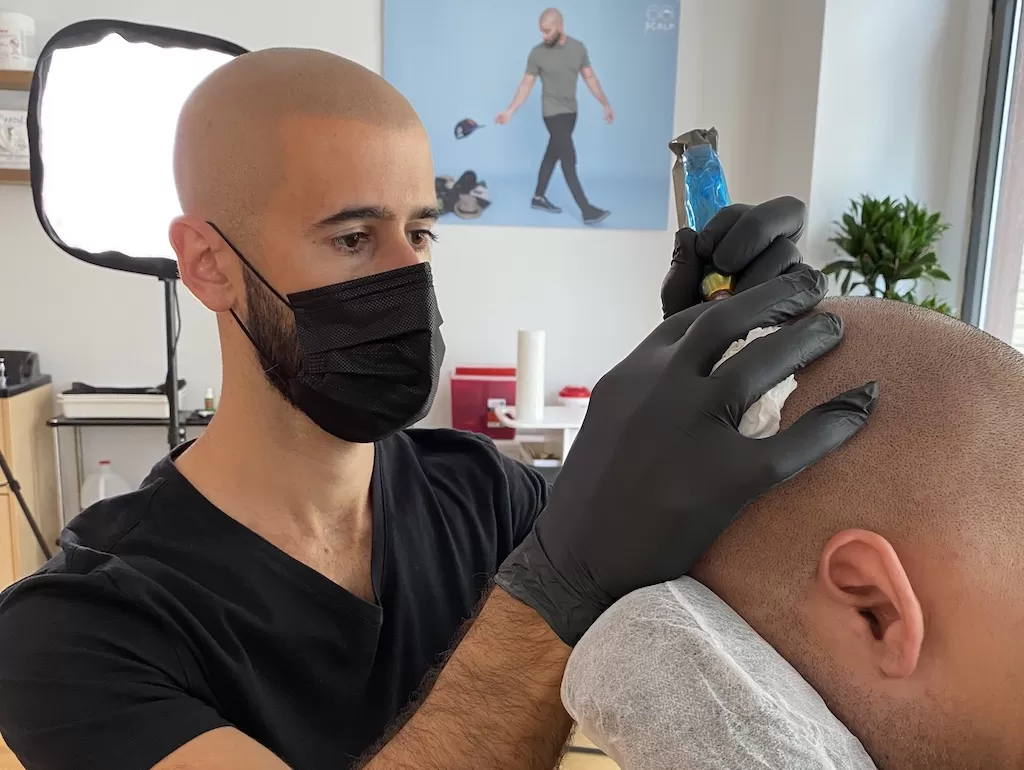 If you still have questions about shaving your head and getting scalp micropigmentation, consult with an scalp pigmentation specialist. It's easy to get in touch with one. For example, at Scalp Micro USA, professionally trained scalp micropigmentation specialists can give you recommendations on shaving your head or getting SMP depending on where you're at in terms of hair loss. Most guys prefer to get information from all angles and seek expert advice before deciding on scalp micropigmentation.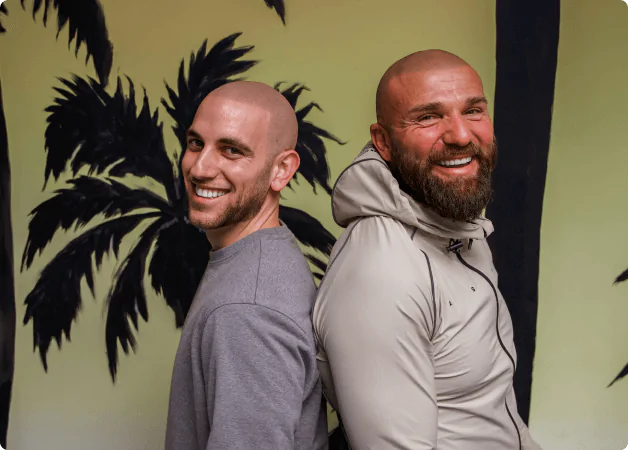 Tired of hair loss?
Get the perfect hairline, 100% guaranteed, with our scalp
micropigmentation treatment that is customized just for you. No more
crazy combovers. No more ineffective medications. Just results.