Blog
Growing a Beard for No-Shave November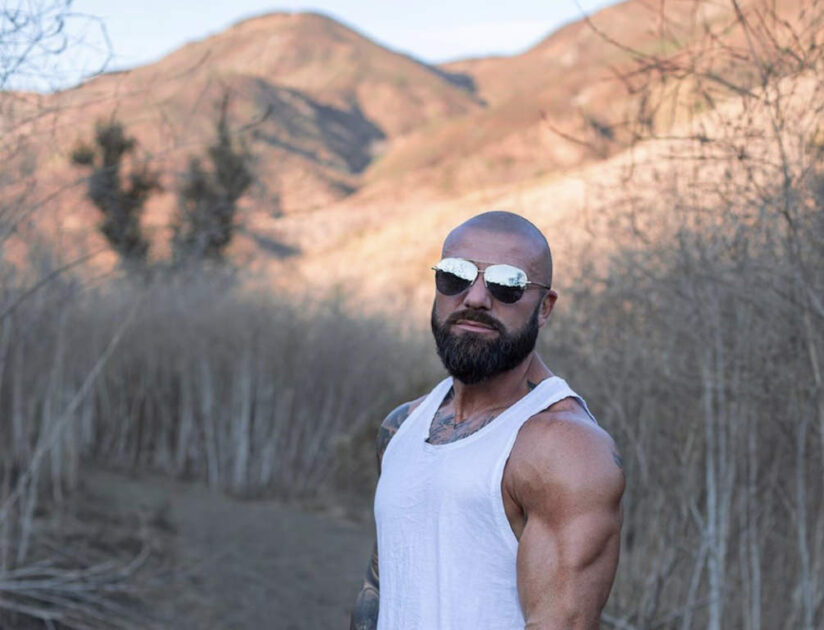 No-Shave November is a campaign where men grow out their facial hair for cancer awareness. You've probably seen the ad reading "Whatever you grow will save a bro." If you're going to participate, you'll likely discover that growing a beard is as simple as just not shaving. But in order to make the most out of your beard, you may want to trim, follow beard-growing best practices, and apply various grooming products. If you're experiencing male pattern baldness and you're worried about how you might look, don't worry! There's a simple way to take care of hair loss that'll make you look good in November and beyond.
How to Grow A Beard
To begin with, there are certain things you can do to take care of your beard and make it look nicer. Follow some of GQ's tips for how to grow a beard for the first time. You want your beard to soften your extremities and make all your face parts get pulled closer to a central, more oval shape.
If, as GQ illustrates, the sum of all your face things is a face that's long and oblong, like Larry the Cucumber from VeggieTales, then you don't want a long beard that's going to make your face look even longer. Instead, you'll want facial hair that makes your face widen and makes your sides look fuller. And, of course, you'll want to trim things under your chin to avoid unnecessary length.
Beard Products
Make sure to trim your neck and chin lines so that your beard looks intentional. There's actually a large number of beard stencils that you can buy from outlets such as Amazon. You'll also want to pick up a beard balm, cream, or oil to keep your beard soft and healthy and your skin hydrated. These products will also help you style your beard so it appears neat. You'll want an exfoliator as well, especially at the beginning, to make sure you don't have any ingrown hairs and to remove any dead skin flakes.
Real Men Real Style (RMRS) provided the best beard growing tips with Eric Bandholz, founder of Beardbrand, a specialty beard company. RMRS explained that facial hair grows at a rate of 1/2 an inch on average per month. That means it'll take about 30 days for your facial hair to turn into a beard. Want a 3-inch beard? 6 months. A 6-inch beard? 1 year.
Different parts of your beard will go at different rates. Don't worry about it! Two weeks in is the highway to the beard danger zone. That's because during this time it's not uncommon to feel self-conscious, for your face to get itchy, and for you to accidentally shave too much beard off when you're just trying to keep things neat.
If you're not buying a beard stencil, RMRS recommends forming an L with your thumb and index finger (with your thumb resting right under your head) to serve the same function. Don't trim between your chin and neck because without that chunk of face space your beard's not gonna look good. Your attempts to grow a beard may be undermined by alopecia areata, also known as spot baldness, the condition that's responsible for Sir. Patrick Stewart's hair loss.
Burly Beard + Scalp Micropigmentation
Unlike Captain Jean Luc Picard of the USS Enterprise, if you have androgenetic alopecia then your beard growing attempts should lead to a burly payoff. What is androgenetic alopecia? It's the technical term for male pattern baldness, which affects over 50 million men, including over 50% of men over 50! If you're really worried, though, then you may want to consider scalp micropigmentation, which is as easy as growing a beard! That's when you get a hair loss tattoo that makes it look like you got a fresh buzz cut. Does scalp micropigmentation look real? As real as the beard you grow for No-Shave November! In fact, maybe even more real because there's no chance of any bald patches on your scalp tattoo!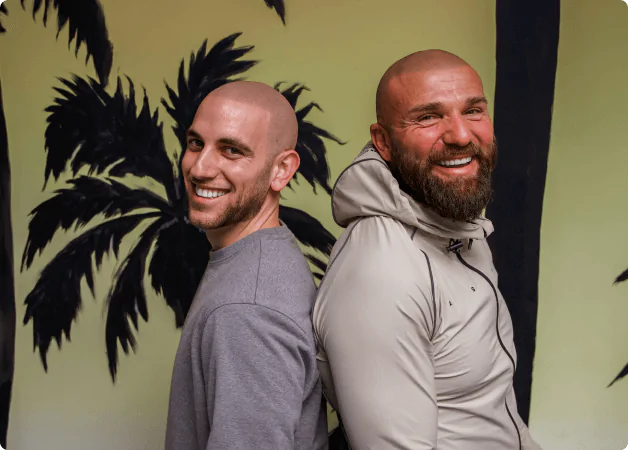 Tired of hair loss?
Get the perfect hairline, 100% guaranteed, with our scalp
micropigmentation treatment that is customized just for you. No more
crazy combovers. No more ineffective medications. Just results.