Blog
Hairline Tattoos to Thicken Hairlines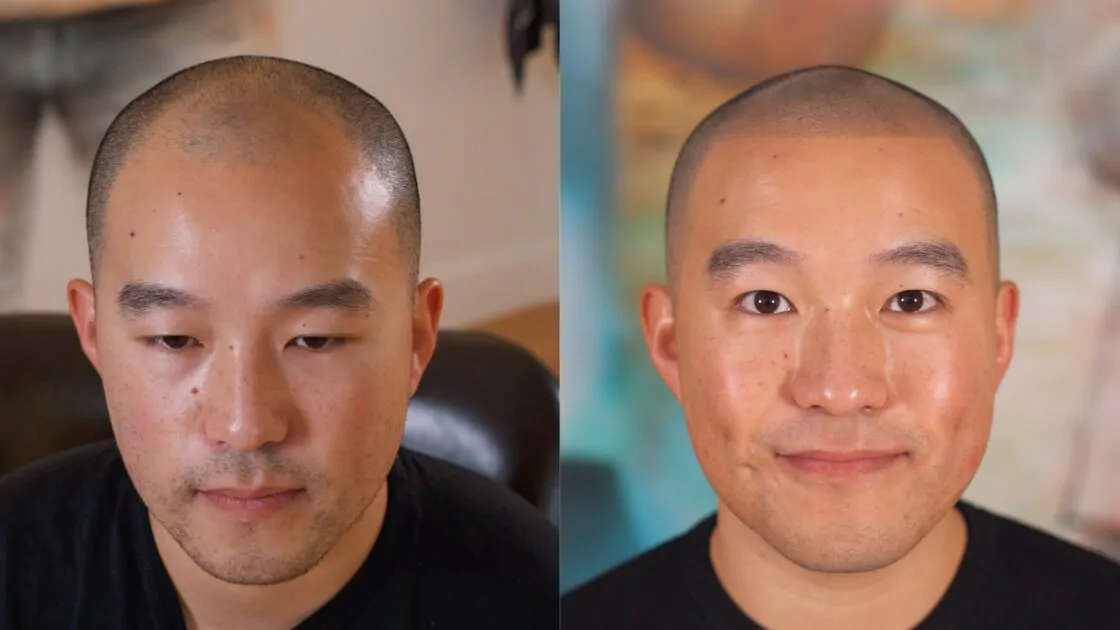 Hair loss is a physical change many men face. Nearly 80 million people in the U.S. alone are affected by it. If you're wondering how to restore your look, a hairline tattoo may be the answer. The innovative technology behind scalp micropigmentation makes it possible to visually thicken your hairline without hair fibers, hair loss pills, or invasive surgery.
What is a Receding Hairline?
The term "receding hairline" sounds more graceful than it usually looks. If hairlines simply moved back slowly and evenly through the years, hair loss wouldn't be so difficult to deal with. But for many men, a receding hairline is also an uneven hairline.
A man's hairline can begin to recede in his 30s. Thanks to hormones and/or genetics, receding hair starts to disappear above the temples and leaves a sharp V-shaped growth of hair in the front.  Another common pattern is when hair recedes all the way to the back of the head and leaves a ring of healthy hair around the bald scalp. Whichever pattern nature gives out, the uneven, patchy path of a receding hairline typically makes a man look older than he feels.
Treatments for receding hairlines include a number of suggestions with varying degrees of effectiveness. Natural treatments like quitting smoking and eating well are no doubt good for your health, but there's little evidence that these types of remedies actually restore hair.
Clinical treatments include surgery, laser treatments, and pharmaceutical drugs. While some men see improvement from clinical treatments they are expensive and have negative side effects such as scarring and erectile dysfunction.
Cosmetic treatments like hairpieces may be a temporary fix. But not everyone with a receding hairline needs a full cover-up. Ultimately, cover-ups are just that—not solutions.
Is Hairline Tattoo the Answer?
A hairline tattoo using scalp micropigmentation (SMP) thickens and reshapes the hairline to create a fuller look. Scalp micropigmentation relies on pointillism techniques to place tiny dots of permanent pigment into the top 2mm of the scalp. A professionally trained SMP practitioner carefully blends the micro-dots around existing hair follicles to create a seamless, natural-looking new hairline.
A hairline tattoo may be your solution for thinning/receding hair if:
You prefer a low-maintenance look
You want a permanent solution to hair loss
You are comfortable maintaining a shaved-head style
Scalp micropigmentation is a safe, non-invasive, permanent treatment for hair loss that is helping to restore the confidence of thousands of men.
Will Scalp Tattoo Work for Men with Darker Skin?
SMP works for men with any skin tone, light or dark. The pigments used by Scalp Micro USA are matched to complement a wide range of skin tones. Scalp micropigmentation works for anyone regardless of skin tone or hair color.
What About Men with Dark Hair?
SMP is a great solution for men with dark hair. Our natural pigments do not change color like traditional tattoo inks. No matter what shade your hair is, your scalp pigmentation artist can adjust the color to match your existing hair color.
What if I don't Remember the Shape of my Original Hairline?
When you schedule a free consultation at Scalp Micro USA, your consultant will work with you to create a customized treatment plan. Our practitioners are masters at simulating a hairline that looks natural and meets your expectations. You don't have to rely on your original hairline if you don't want to—we can improve on nature! Before you decide, we will create a mockup so that you can see exactly what the new you will look like.
Creating a hairline takes artistry as well as skill. Your age, your lifestyle, the shape of your head, and your natural hairline are all important considerations. You can opt for a natural look that replicates your previous hairline as closely as possible. Or you can have a more well-groomed style like a defined or faded hairline.
You can even try a scalp tattoo without changing your overall look too much. Just ask your SMP practitioner to touch up your imperfect receding hairline and keep a natural look that looks better but still looks 100% like you. You can always add more definition later if desired.
Are You Ready to Look Great?
Changing your look can be hard to do, even when the change is for the better. Many men with thinning hair are hesitant to undergo any type of treatment because they can't visualize what a new hairline would look like.
Receiving scalp micropigmentaion from Scalp Micro USA takes the worry out of change. You can see an image of yourself before you make a decision. If you're ready to have a clean, thicker-looking hairline, contact Scalp Micro USA for more information about hairline tattoos.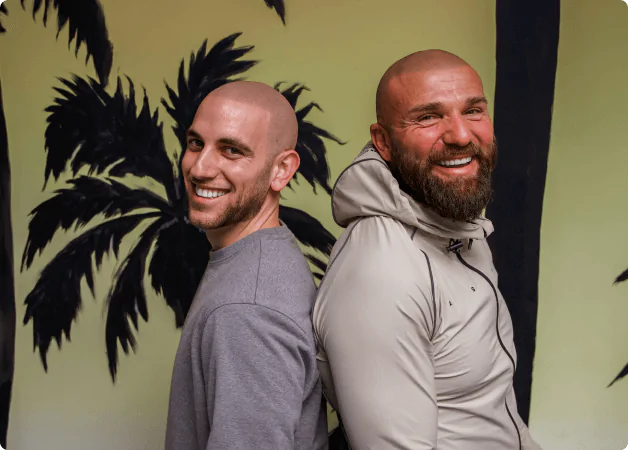 Tired of hair loss?
Get the perfect hairline, 100% guaranteed, with our scalp
micropigmentation treatment that is customized just for you. No more
crazy combovers. No more ineffective medications. Just results.