Blog
What does scalp micropigmentation look like when hair grows out?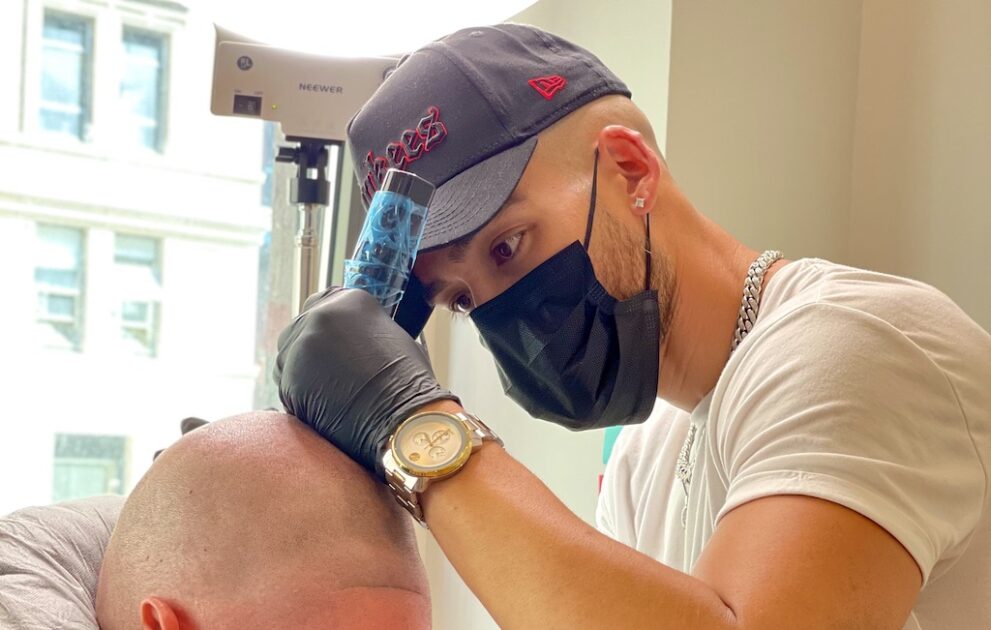 Scalp micropigmentation is a relatively new, optimized treatment solution for those experiencing hair loss. Compared to hair transplantation surgery and hair-loss medications, scalp micropigmentation is a non-invasive, cost-effective treatment option. It involves creating the appearance of a buzz-cut hairstyle with the use of scalp micropigmentation pigment. It is also a great option for recreating the hairline or blending in any bald spots on the crown. Since the result of scalp micropigmentation is a buzz-cut hairstyle, you might be wondering what it looks like when hair grows out for a few days.
Continue reading to learn more about the results you get with scalp micropigmentation and what it is supposed to look like. 
To keep it shaved or not to keep it shaved…
It's generally recommended to maintain your scalp micropigmentation results with a close shaven look. However, the decision to keep a shaved look with scalp micropigmentation is ultimately up to you. If you only chose to get scalp micropigmentation to blend in bald spots on the sides of your head, you could get away with longer length on top. For most guys, a shaved look with scalp micropigmentation is the cleanest, most natural look. This is because SMP is often used to recreate the hairline in addition to blending bald spots on the top of the head. If you're using a trimmer like the Andi's T-Outliner we typically recommend keeping your head at 0 – 1 guard.
The best hair length for scalp micropigmentation
With scalp micropigmentation, having some hair growth can actually be a good thing. It creates this 3D look between your existing real hair follicles and the follicles we've replicated with scalp micropigmentation. However, when hair grows out for a longer period of time, it can create an unkempt, uneven look around the treated areas. The best hair length for scalp micropigmentation is often a shaved or short buzzed look.  
A shaved look can be maintained with a pair of high-quality outliners or trimmers. Using a pair of trimmers two to three times per week is often all that's needed to maintain a clean, buzzed look. Shaving the scalp is fairly easy and straightforward. Once it becomes part of your routine, you should have no problem keeping your hairstyle in top shape. 
Is scalp micropigmentation right for me?
If you're still deciding whether scalp micropigmentation is right for you, you should seek guidance from an SMP specialist. The experts at Scalp Micro USA can answer any questions you may have about scalp micropigmentation. Most people who decided to get scalp micropigmentation are those who want a clean shaven, buzz-cut hairstyle. However, the decision to get scalp micropigmentation would also depend on the level of hair loss you are experiencing, your budget, and other treatment options you have tried. 
It's best to get a consultation with an SMP specialist if you are considering scalp micropigmentation as a potential hair loss solution. After a consultation, a specialist can offer a personalized plan that is suitable for you if they determine that SMP would be an appropriate option. 
Where to get the best results with scalp micropigmentation
With the rise in popularity of scalp micropigmentation, many clinics, salons, and studios are now starting to include scalp micropigmentation in their services. Still, it's always important to vet your potential SMP artists. The team at Scalp Micro USA collectively has over 10 years of experience treating thousands of people across the United States. Scalp Micro USA locations can be found in New York City, Los Angeles, Houston, and Austin.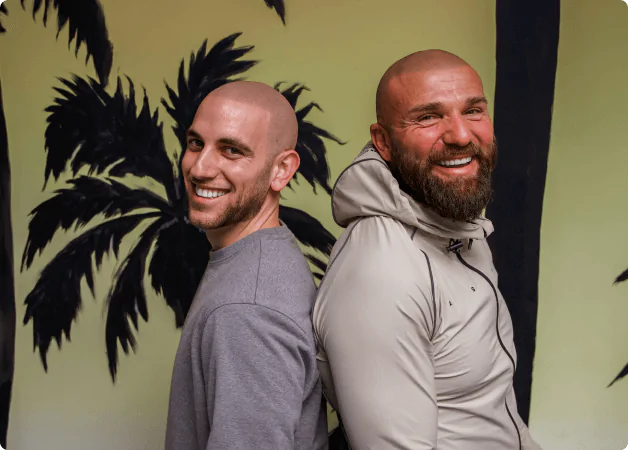 Tired of hair loss?
Get the perfect hairline, 100% guaranteed, with our scalp
micropigmentation treatment that is customized just for you. No more
crazy combovers. No more ineffective medications. Just results.