Blog
How We Choose a Natural Hairline for Hairline Tattoos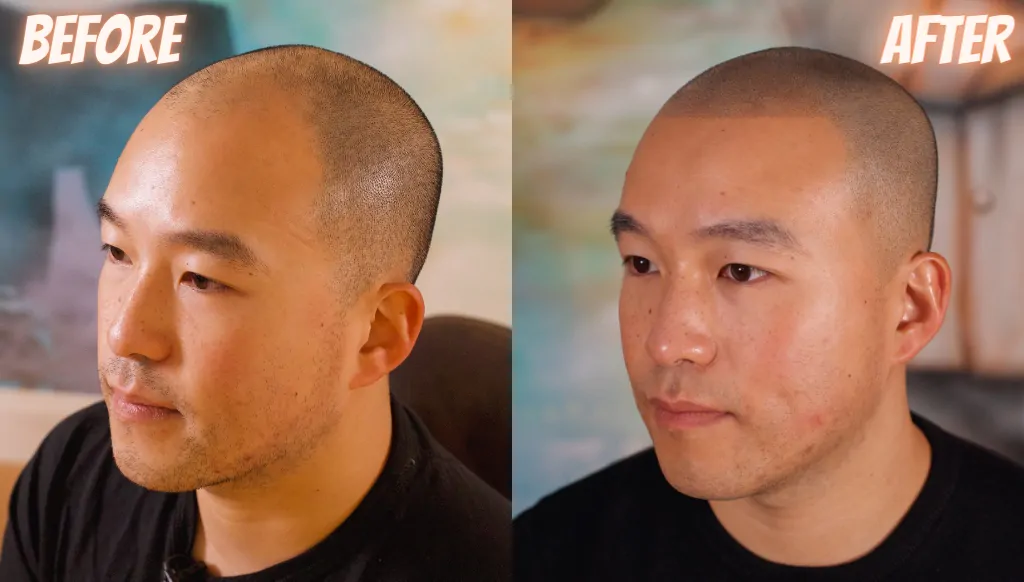 One of the biggest reasons men choose getting a hairline tattoo over other methods of hair loss treatment is because it looks natural. Scalp micropigmentation realistically mimics the look of a closely shaved head. The most important step in the whole process is one that's completed before a technician even touches your head—choosing the right hairline.
What are the Steps of Getting a Hairline Tattoo?
Scalp micropigmentation or SMP, is a non-surgical solution to hair loss. During SMP, a trained technician uses a micro-needle to place hundreds of tiny dots of dark pigment into the top layers of the scalp. The procedure is considered permanent and lasts four to six years on average. Some fading of the ink can occur with time, and touch-ups are a normal part of long-term upkeep.
There are three easy steps to SMP:
A Free Consultation
Our team starts by assessing your specific hair restoration needs and expectations. You can visit the Scalp Micro USA location closest to you or consult with one of our experts over the phone. Your technician will answer all your questions and create a custom treatment plan just for you. It's during the consultation that your practitioner will work with you to simulate a hairline that looks natural and meets your preferences. With a hairline mockup, you'll be able to see exactly what SMP can do for you.
The Treatments
It takes two or three sessions to complete a hairline tattoo. The good news is, you'll see an immediate difference after only one treatment. During the second and third sessions, your micropigmentation technician will add more layers and spend time blending the tattoo with your existing hair. It's these small details that give you a full, natural look.
Enjoying Your New Hairline
After the final session has been completed, it takes most people around four days to heal. Once healing is complete, you can return to all your normal activities with a boost of new confidence. No more worrying about thinning hair, crooked hairlines, or saying no to fun activities because your comb-over won't stay in place.
Choosing a Hairline
As noted above, your technician will work with you to choose a hairline style that works best for you. This isn't a one-size-fits-all process. When it comes to really great scalp micropigmentation, artistry is as important as technical skills. The shape of your head, your age, your natural hairline, and your lifestyle are all considerations when deciding on the right hairline.
Hairline Options
While each Scalp Micro USA client gets a customized hairline, there are a few basic hairline shapes that can help you decide which type of style you're looking for overall.
1. A "Natural" Hairline
This is by far the most requested look at Scalp Micro USA. It matches your previous hairline as a guide to build a custom hairline for your desired look.
2. A Faded Hairline
A faded hairline is a popular barbershop cut known for a subtle edge at the front of the hairline. This softer type of defining line creates a more natural, "lower maintenance" style perfect for men who wouldn't normally shave their head or face every day.
3. A Defined Hairline
Unlike the two "fade" styles above, a defined hairline puts the emphasis on the edges of the hairline. Our skilled SMP specialists know how to achieve a defined hairline without oversaturating the area.
4. The Widow's Peak
Has receding hair destroyed your natural widow's peak, and you want to restore it?  Maybe a peak is a type of hairline you've always admired and wanted. We can design a soft, broken-edged peak that looks realistic without being too severe.
5. The Receded Hairline
Some men have lived with a receded hairline their whole life. Changing it would look unnatural and maybe even make them feel less confident than they were before. If a receded or imperfect hairline is part of what defines you as you, we don't want to change that. Your SMP specialist will work with you to recreate a slightly improved but still natural-looking hairline that doesn't make you feel like a fake.
If you're not 100% confident about which hairline style you want, don't worry. Your treatment specialist can begin the first session and the two of you can make adjustments as you go. With your input and the skills of an SMP expert, you're sure to get the perfect results you deserve.
What's Next?
Is it time to take the next step? If you're tired of living with thinning hair, trying to cover bald spots, or feeling a general lack of confidence because of your hairline, maybe it's time to contact Scamp Micro USA for your free consultation. With one phone call, we can start designing a hairline tattoo that will compliment your style and restore your confidence.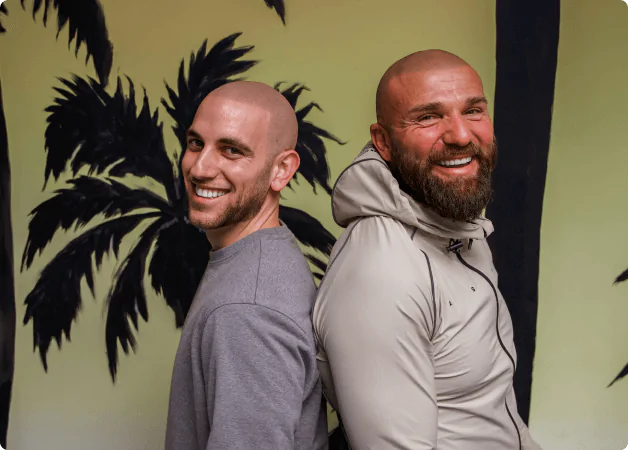 Tired of hair loss?
Get the perfect hairline, 100% guaranteed, with our scalp
micropigmentation treatment that is customized just for you. No more
crazy combovers. No more ineffective medications. Just results.