Blog
Scalp Micropigmentation to Cover Up Hair Transplant Scars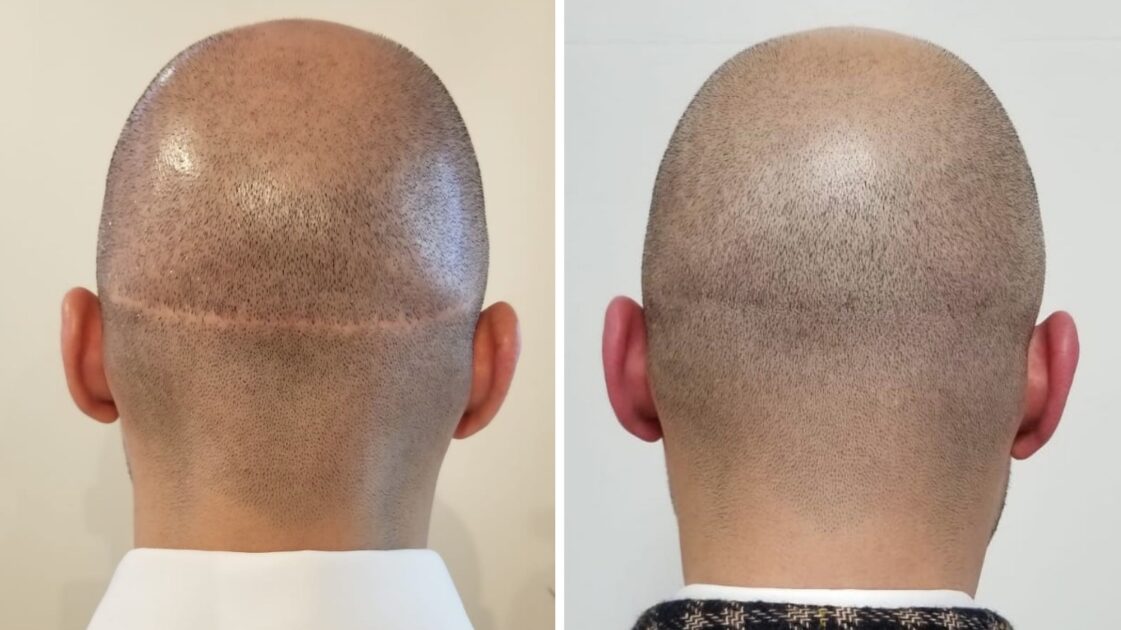 Here's a sticky situation – you're losing your hair and you don't know what to do. Your search bar is filled with "hair loss cures," most of which have been available and rather ineffective for decades.
You are stuck in hair loss purgatory.
If you've come across hair transplants as one of your options, you've probably noticed that this procedure is serious surgery. For many clients, whether they choose FUT or FUE there is scaring on the back of the head as a result of that surgery.
In fact, 30% of our clients come to Scalp Micro USA after receiving a hair transplant and want to cover the scarring a result of their surgery.
That's why we are going to highlight one of our clients that had a hair transplant and how we helped cover up his scar with scalp micropigmentation.
Hair Transplants
First, let's talk about what is a hair transplant. Hair transplantation is a type of surgery that moves hair you already have to fill an area with thin or no hair. The two most popular methods of hair transplants are FUT and FUE. In an FUT hair transplant, a thin strip of hair is removed from the donor region. In an FUE transplant, each hair graft is removed from the donor region one by one, using a punch tool.
For more information on how scalp micropigmentation is different than hair transplants click HERE!
Covering Up Hair Transplant Scars
Our client has a scar on the back of his head, which is typical of hair transplants. This is an FUT scar or strip scar and our goal today is to go inside the scar tissue as well as blend a little bit around the scar.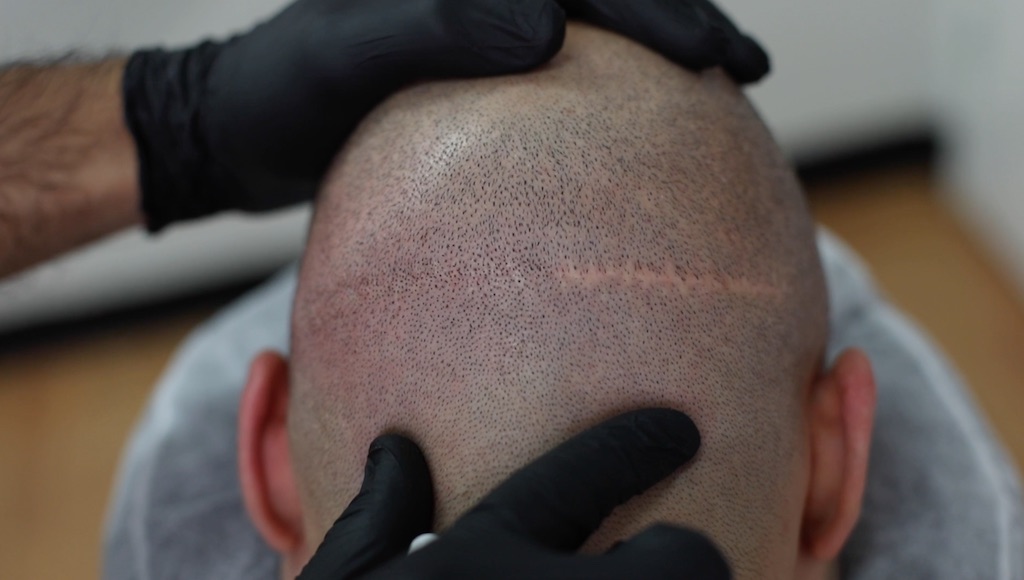 The Scar Concealment Process
We want to help conceal the scar so our client can still keep his hair short without exposing the scar. We add our replicated follicles inside the scar and also outside the surrounding areas to areas where there are some gaps in the hair. This will allow and ensure a proper blend and concealment of the scar. The scalp micropigmentation treatment for scars helps to take the eye away from the linear-ness of the scar and creates a nice even tone throughout the back of the head.
In just the first session, you can see the difference between the white scar tissue we've treated and the previous scar area. He'll follow up in 2 weeks for the second SMP session where we'll make some additional improvements to help camouflage the scar. After the second session, we've eliminated a lot of the scar tissue that was really apparent and it now matches a lot better with the surrounding area.
Scalp Micropigmentation for Hair Transplant Scars
For more information about how scalp micropigmentation can help your hair loss or transplant scars, click here to speak with one of our expert SMP practitioners.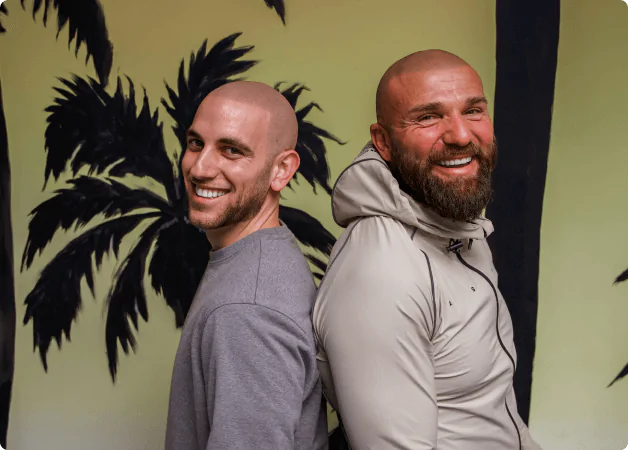 Tired of hair loss?
Get the perfect hairline, 100% guaranteed, with our scalp
micropigmentation treatment that is customized just for you. No more
crazy combovers. No more ineffective medications. Just results.