Blog
Scalp Micropigmentation vs Hair Transplants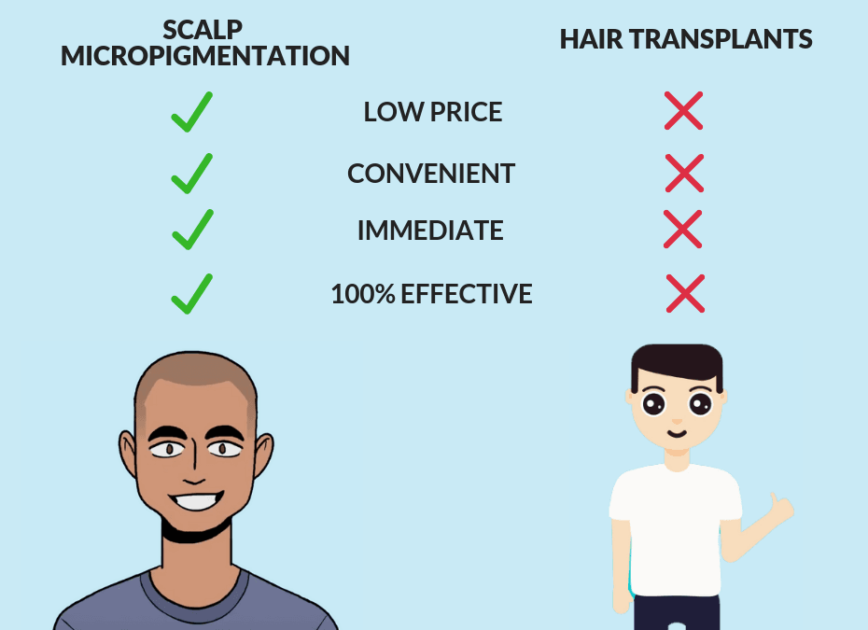 So you've started losing your hair and the first thing you do is Google "hair loss cure." You immediately become flooded with a wave of search noise. There are articles about miracle drugs, high paying hair loss product ads, and popular blog posts. The truth is that there are a lot of hair loss options, so how do you choose the right one? Well my friends, Scalp Micro USA is here to help. We are going to break down the top PROs and CONs of the leading hair loss treatments on the market. And first up to bat, is Hair Transplants vs. Scalp Micropigmentation.
First, let's start by defining a hair transplant.
According to WebMD, hair transplants are a type of surgery that moves hair you already have to fill an area with thin or no hair. A surgeon will take hair from a donor area, typically in the back of the head and implant that to the area suffering from hair loss. Hair transplantation is a widely known surgical procedure that has been around since the 50s. It's most frequently associated to balding celebrities in the spotlight.
The two most popular methods of hair transplants are FUT and FUE. In an FUT hair transplant, a thin strip of hair is removed from the donor region. In an FUE transplant, each hair graft is removed from the donor region one by one, using a punch tool.
But how do you know if it's right for you?
Enter the Hair Transplant PRO and CON list.
PRO #1 – It is a viable hair loss option for those with minimal hair loss and a strong donor area. This will give clients the look of real, full hair.
CON #1 – Often times there is simply not enough donor area in the back of the head to sufficiently cover the top in an individual that has suffered a lot of hair loss. This means that individuals need to go back for subsequent surgeries. Remember, every time you take hair from the donor area, there is going to be a transplant scar, limiting the type of hairstyle you can keep.
CON #2 – Time. Hair transplants typically take 6-12 months to start seeing results.
CON #3 – Money. Hair transplants can cost a lot of money and hurt the bank account. Also, because it is a surgery you'll want to plan to be out of work for some time.
Now, let's meet the new contender to hair transplants – Scalp Micropigmentation. First, let's define Scalp Micropigmentation, also known as SMP, Scalp Tattoo, Hair Tattoo (yea there are a lot of names).
Scalp Micropigmentation is a treatment that uses microneedles and pigment to replicate tiny hair follicles throughout the area of hair loss to give the appearance of a short buzz cut.
Scalp Micropigmentation can be used to restore hairlines, thicken existing hair, and even camouflage scarring that is a result of hair transplants. In fact, 1 out of 3 Scalp Micro USA clients are former hair transplant recipients.
Here's a real-life example: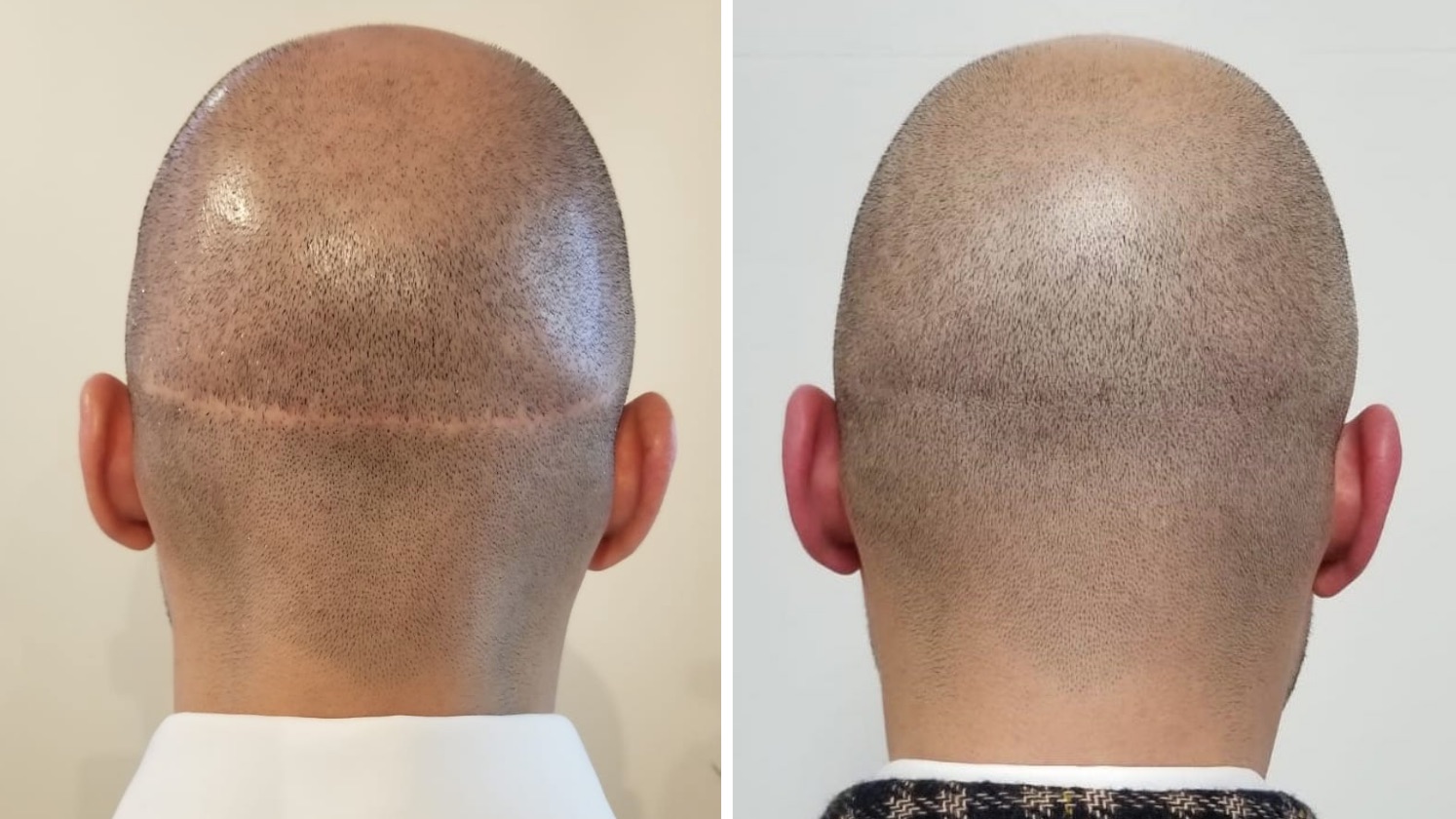 Now let's round off the top PROs and CONs of Scalp Micropigmentation.
PRO #1 – Immediate Results. You can come in that same day bald and leave with a new hairline and a fuller look on your head.
PRO #2 – Non-invasive. Scalp Micropigmentation is not a surgery and for that reason, clients can get the treatment and go back to work within 24-48 hours.
PRO #3 – Lower cost. On average, Scalp Micropigmentation is much more budget-friendly than a hair transplant allowing individuals to receive a hair loss treatment without breaking the bank.
CON – Scalp Micropigmentation gives you the look of a short buzz cut. If you are someone that wants the look of long flowy hair like Nicholas Cage in Con Air, then a Hair Transplant may be the better option.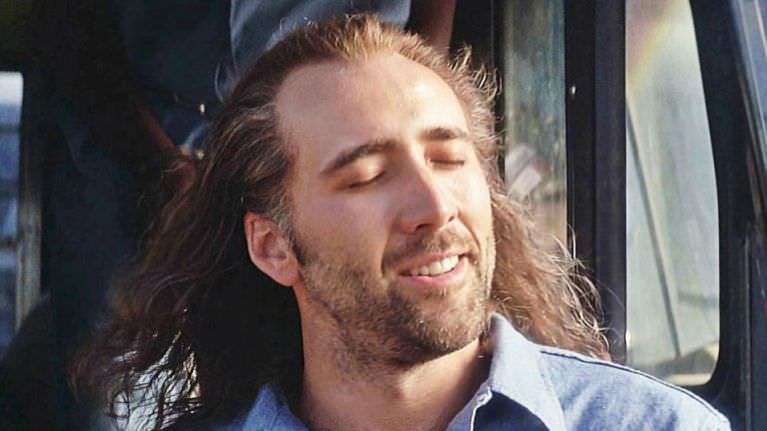 There you have it, the top PROs and CONs of Hair Transplants and Scalp Micropigmentation. Ultimately, the decision is up to you. To find out more information about Hair Transplants check out the American Hair Loss Council. If you're looking for more information about Scalp Micropigmentation checkout our knowledge center here.
Suggested Reads:
Scalp Micropigmentation to Cover Up Transplant Scars
Celebrities with Hair Transplants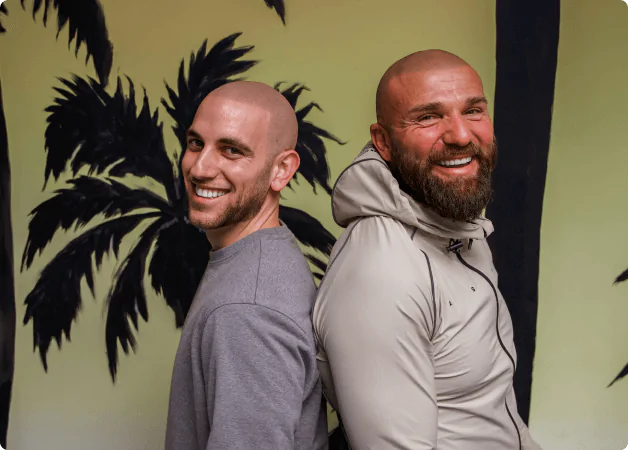 Tired of hair loss?
Get the perfect hairline, 100% guaranteed, with our scalp
micropigmentation treatment that is customized just for you. No more
crazy combovers. No more ineffective medications. Just results.