Blog
What Actually Happens During a Scalp Micropigmentation Consultation?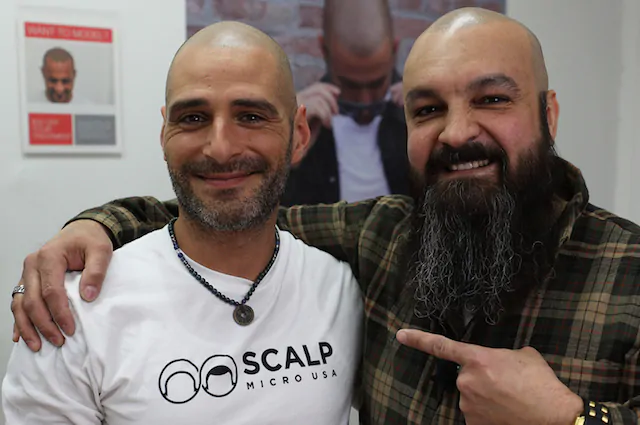 You've seen scalp micropigmentation before and after photos, watched a few video reviews but still have questions. We get it – while scalp micro pigmentation has been around for 10 years, it is still a rather new hair loss treatment option to the masses.
But what's the best method to get your scalp micropigmentation questions answered?
Book a FREE consultation with a scalp micropigmentation practitioner. Let's jump into what your scalp micropigmentation consultation looks like and why it's an important part of your hair loss journey.
Types of Consultations
The two most popular types of consultations are phone or in-person consultations. If you are booking a phone consultation, you'll need to send us photos of your hair loss prior to the call. This helps our practitioners evaluate your case in-advance to come up with a tailored solution designed specifically for your hair loss situation.
For in-person consultations, you'll meet directly with your practitioner in our Scalp Micro USA clinic in either New York City, Los Angeles, or Houston.
*COVID-19 has propelled phone consultations in some states that are still not fully open. Talk to our team about what method you prefer.
What you'll talk about?
Hair loss of course! All of our practitioners have the scalp micropigmentation treatment done. This also means that they have all been in your shoes. And while every hair loss story is different, the effects are often the same.
Start by walking our practitioner through your hair loss journey. What hair loss products you've tried, like Rogaine, Propecia, Hair Fibers and/or hair loss vitamins. If you've received a hair transplant, you'll want to share that with our practitioner as we also offer FUE/FUT hair transplant scar camouflage.
Pick Your Hairline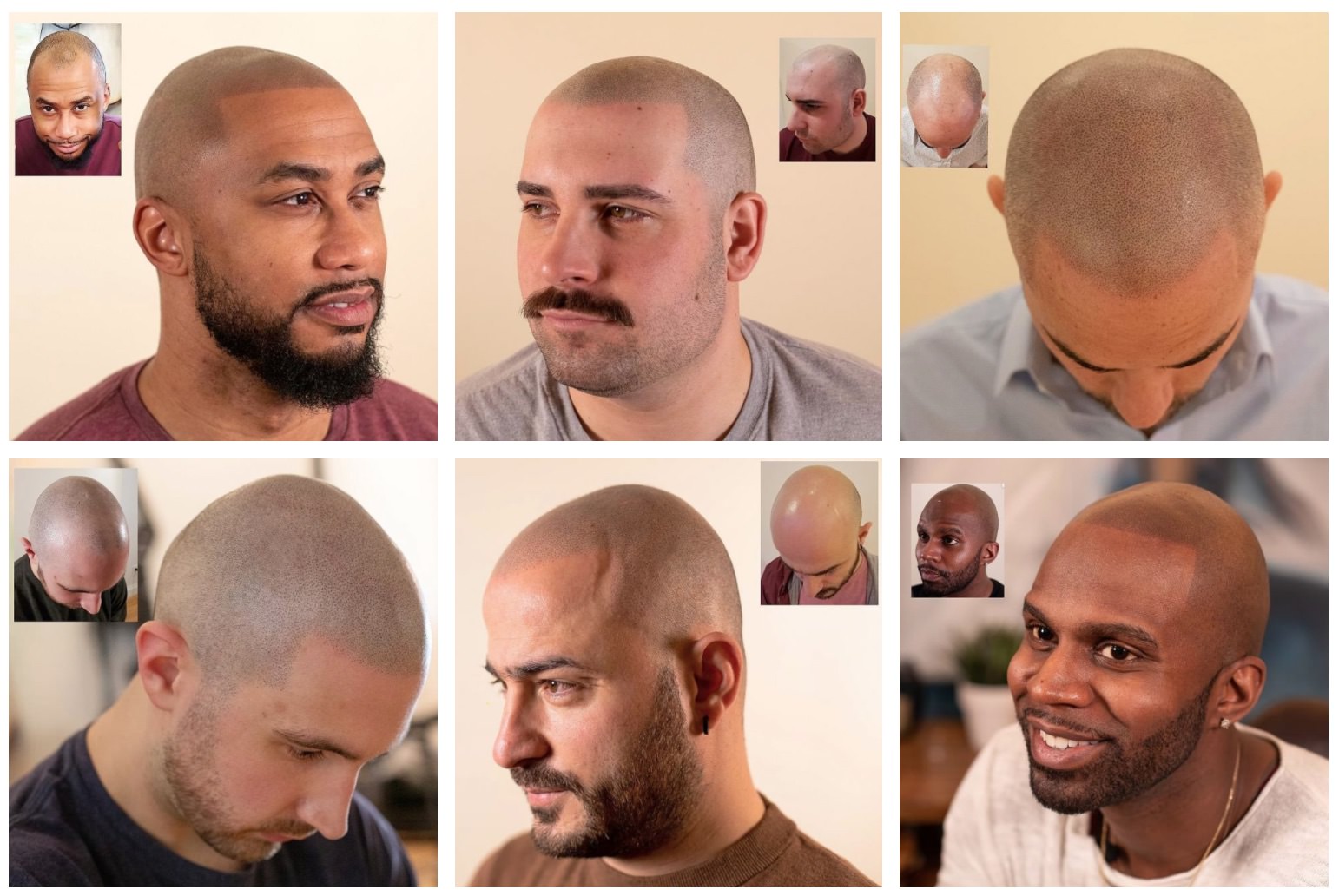 Once our practitioners understand your story and objectives, we can dive into some of the styles we offer and what will make the most sense for you. For example, we offer slightly curved, straight, mature, broken, soft hairlines and much more.
What makes Scalp Micro USA different than other providers is that EVERY client is different. There is no cookie-cutter way of choosing your hairline, that's entirely customized based on your overall look, style, and desired treatment outcome. We work very closely with you on this process because….it's your head! With over 10,000 SMP clients under our belt, we've seen every type of case and have an artistic approach to each client's tailored hair loss solution.
It's always a good idea to come with some pictures of clients that you think have a similar look, you would like to emulate, or just want to use as a starting off point. This helps our practitioners visualize your treatment goals.
Answering All of Your SMP Questions
Here's your time to fire away all of your questions. How many sessions does the scalp micro pigmentation treatment take? Is scalp micro pigmentation permanent? Will the scalp micro pigmentation work for me? Our practitioners will help to answer all of your questions about the SMP treatment. This is your time to ask away, so feel free to have all of your questions ready for your consultation.
What's the Price of Scalp Micropigmentation?
The biggest question we get in a consultation or DM's is "what is the cost of scalp micropigmentation?" There are a few factors that contribute to the cost of the scalp pigmentation treatment. We talk about all of those features in depth HERE.
One of the biggest factors is the level of hair loss. We use what's called a Norwood scale to identify your hair loss number and the pricing associated. Once we have pictures during a phone consult, or see your head in-person, our practitioners will provide a quote and payment options. You'll have a copy of that quote when you finish your consultation as well.
Book Your Treatment
You have an idea of the hairline you want to go with, all of your questions are answered, and you have your price quote…now it's time to book. You can book with our practitioner over the phone or with our office managers in each clinic. If you need some time to sleep on it or ask the wife, that's no problem! You give us a call or email whenever you are ready to move forward.
Ready to book your scalp micropigmentation consultation? Click HERE to get started today!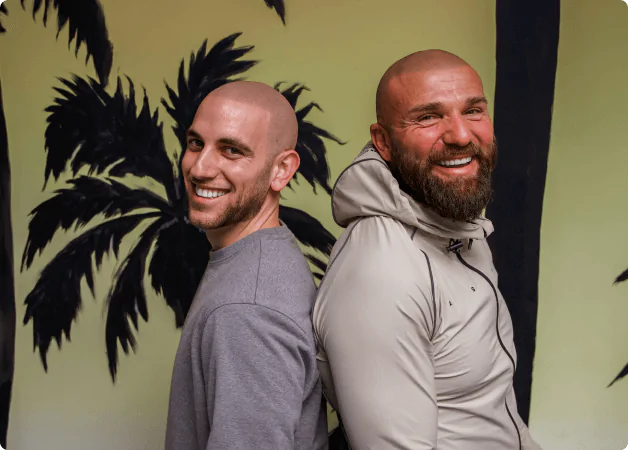 Tired of hair loss?
Get the perfect hairline, 100% guaranteed, with our scalp
micropigmentation treatment that is customized just for you. No more
crazy combovers. No more ineffective medications. Just results.