Blog
Which Hair Loss Types Can Benefit From Scalp Micropigmentation?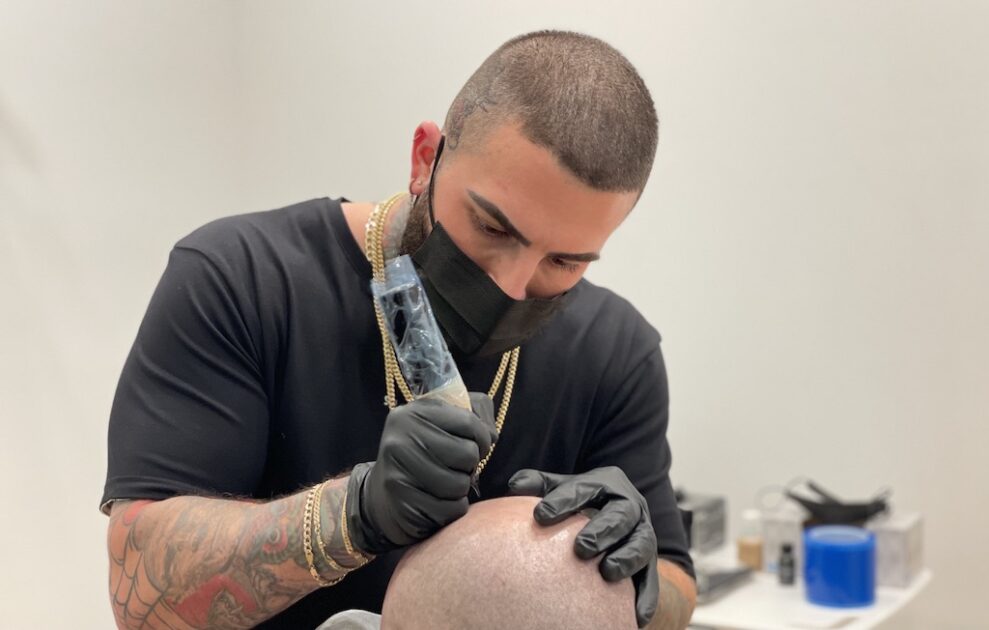 Are you experiencing a receding hairline or hair loss? Do you have alopecia or scalp scar tissue? While there's no doubt in our minds that bald is beautiful, you might feel like a confidence boost is in order. No matter the hair loss situation, scalp micropigmentation (SMP) can help create a stubble or buzz cut effect for your hairline.
What Is Scalp Micropigmentation?
Scalp micropigmentation is the process of recreating the natural hairline by adding tiny hair follicle pigments onto the top layer of the scalp. The effect is identical to a recent buzz cut or a short hair stubble. It lasts for up to six years (but will last longer with a touch-up) and is suitable for individuals with full or partial hair loss. Your normal hair will continue to grow through the pigmentation and will not be slowed down by the ink used. Scalp Micro USA uses a natural hairline tattoo, for an authentic effect that matches the appearance of your normal hairline.
What Hairless Scalp Types Can Benefit From Scalp Micropigmentation?
There are a range of different hair loss scenarios that will benefit from this treatment. However, Scalp Micro USA caters to three main hairless scalp types:
Receding or Full Hair Loss
Our head has over 100,000 hair follicles, which fall out in the double digits and replaced naturally every day. However, if certain hormones, medical conditions, or follicle damage prevent hair from regrowing, the result may be a receding hairline and ultimately complete hair loss. 
The main reasons for hair loss in men include:
Hereditary male pattern baldness

Alopecia

Hormonal imbalances

Scalp infections

Stress

The result of a medical treatment
Around 35 million men in the US alone suffer from some form of hair loss. This can be a receding hairline, bald spots or total hair loss. As men reach their thirties and forties, the chances of hereditary male pattern baldness increases significantly. 
At Scalp Micro USA, we offer treatment for all types of hair loss. Our hairline tattoos have a natural effect to mimic or enhance your existing hairline. All treatments also include a mock-up of what your final SMP will look like. A certified practitioner will review your current scalp condition and offer solutions tailored to your own hair loss needs.
Scar Treatment
When an individual has a hair transplant surgery, they may have a visible scar line at the base of their scalp. This can often be frustrating when the person seeking hair replacement therapy has invested time and money into the original transplant. Scalp micropigmentation can help significantly reduce the visibility of the scar.
There are two hair replacement treatments available:
Follicular unit transplantation (FUT) – a strip of skin on the back or side of your head with hair follicles is removed and relocated to another portion of your scalp.

Follicular unit extraction (FUE) – this process extracts individual hair follicles rather than a strip of skin and grafts them onto the affected area. The surgery may be longer but there is less chance of scarring and recovery times are also quicker.
At Scalp Micro USA, our hairline tattoos will perfectly conceal any marks on your scalp so that you can enjoy hair growth without the impact of visible scarring. SMP does not impact future hair growth, so you will enjoy both your hair transplant and the smooth concealment tattoo. 
Alopecia
Alopecia areata is a condition where hair falls out in small patches over the scalp. The patches can connect, resulting in partial or full hair loss. The condition is caused by the immune system attacking the hair follicles. The condition is often hereditary, and there is a possibility that it is caused by stress (although there is no strong clinical evidence for this at present). Scalp Micro USA can reduce the visibility of these spots with SMP. This will recreate the effect of hair stubble or a buzz cut, minimizing the impact of hair loss patches. 
Scalp Micro USA
Scalp Micro USA is committed to providing scalp micropigmentation for a variety of hair loss scenarios. We offer a free consultation with one of our scalp micropigmentation practitioners, that are all fully certified and must pass our rigorous training program. We have had over 10,000 successful cases and won awards for our commitment to our clients. Our team has decades of experience in hairline tattoos and expertise with all scalp types. We offer a mock-up of the final product before treatment begins to ensure our clients are 100% happy before embarking on scalp micropigmentation.
Want to find out more? Contact us today and book your free consultation with one of our friendly consultants. Let us help you regain confidence today.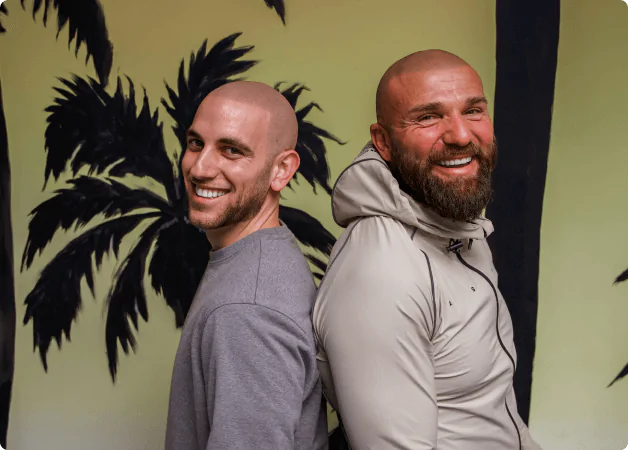 Tired of hair loss?
Get the perfect hairline, 100% guaranteed, with our scalp
micropigmentation treatment that is customized just for you. No more
crazy combovers. No more ineffective medications. Just results.