Blog
Do I need to take time off work after my scalp micropigmentation treatment?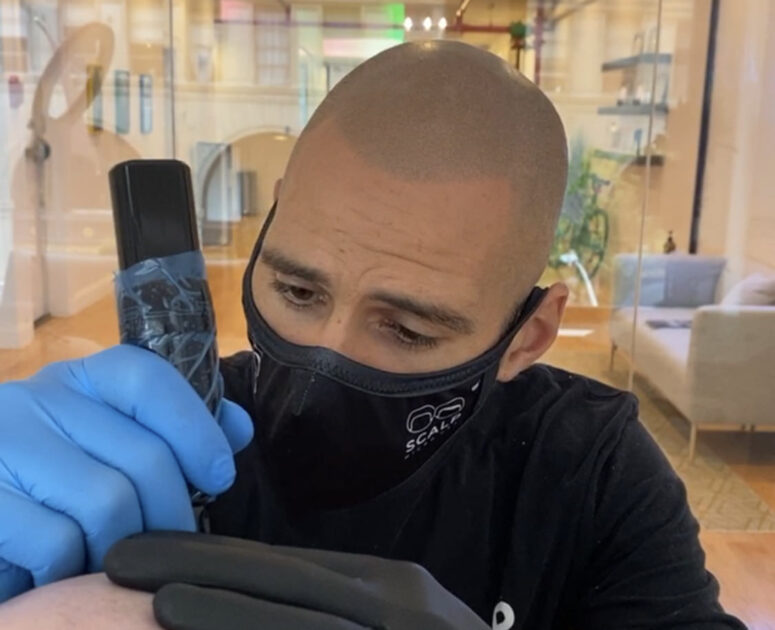 One of the advantages of getting scalp micropigmentation is that most people won't have to take time off work after treatment. This is because scalp micropigmentation is a non-invasive treatment. Meaning, it is not an extensive medical procedure that requires cutting and entering the body. Instead, scalp micropigmentation involves inserting tiny deposits of pigment into the upper layers of the skin. 
Because a specialist will be depositing numerous dots of pigment into the scalp, the scalp needs to be cared for properly after a session.
After Scalp Micropigmentation treatment
The scalp should be treated like an open wound after every scalp micro pigmentation session. In reality though, the discomfort and pain after scalp pigmentation treatment is more akin to that of a sunburn. For this reason, the scalp should still be treated carefully after a session. There are several aftercare tips you can follow to ensure proper healing of the scalp:
Do not expose the scalp to direct sunlight

Do not excessively touch the scalp after a session

Do not use irritating chemicals or shampoo on the scalp 
There are several more aftercare instructions you should follow after treatment. Aftercare instructions are based on how many days it has been since treatment. Therefore, there are specific guidelines to follow for the first 10 days after treatment. This allows adequate time for the scalp to heal enough before another session, if needed.
Scalp Micropigmentatin vs. Hair transplant downtime
Hair transplants are an option for those who want to regrow hair. However, compared to scalp micropigmentation, hair transplantation is much more expensive and requires more downtime. A popular method of hair transplantation, called FUT (Follicular Unit Transplant), requires removing a strip of skin with hair follicles from the back of the head. Grafts are then produced from this strip of skin and transplanted onto balding areas on the scalp. 
As a form of surgery, hair transplants involve the use of local anesthesia and sedation. After the surgery, the head will be bandaged and an antibiotic and some pain medication will usually be prescribed. Around 7 days or more of downtime is expected after an FUT hair transplantation procedure. Stitches, if used, may be removed after 10 days. 
Unlike with scalp micropigmentation, the results of hair transplantation are not instantaneous. You can expect the transplanted hair to fall out within 6 weeks. It will then take another 6 to 9 months to start seeing results. 
Scalp micropigmentation downtime
After scalp micropigmentation, your scalp may appear red and feel a little sore for 2 to 3 days after a session. However, this feeling is usually mild and goes away on its own. Most people who get scalp micropigmentation can return to work right away or within a couple days. To facilitate healing, prevent possible infections, and reduce sunlight exposure, a hat or head covering may also be worn after SMP treatment. 
Compared to invasive treatments like hair transplants, scalp micropigmentation is often a more suitable option in terms of results, cost, and downtime. Of course, this all depends on your goals of hair loss treatment. Many guys prefer the ease and downtime of scalp micropigmentation because it leaves them with a buzz-cut hairstyle that looks realistic and requires virtually no maintenance. 
If you have any questions about scalp micropigmentation, trained specialists at Scalp Micro USA are there for support. You can book a free consultation with a specialist who can guide you on what to expect before, during, and after treatment.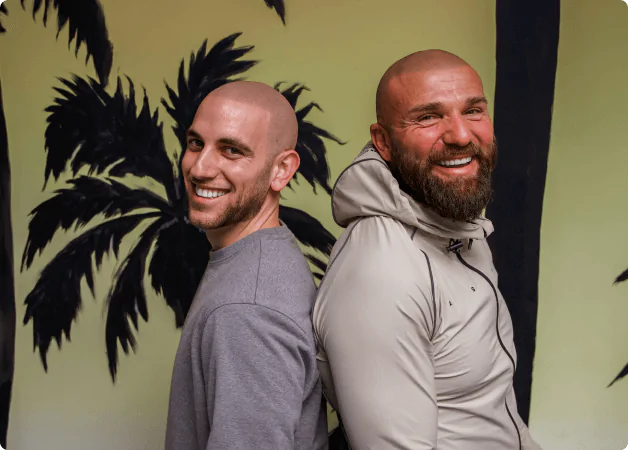 Tired of hair loss?
Get the perfect hairline, 100% guaranteed, with our scalp
micropigmentation treatment that is customized just for you. No more
crazy combovers. No more ineffective medications. Just results.