Blog
Scalp Micropigmentation: A Permanent Solution for Hair Loss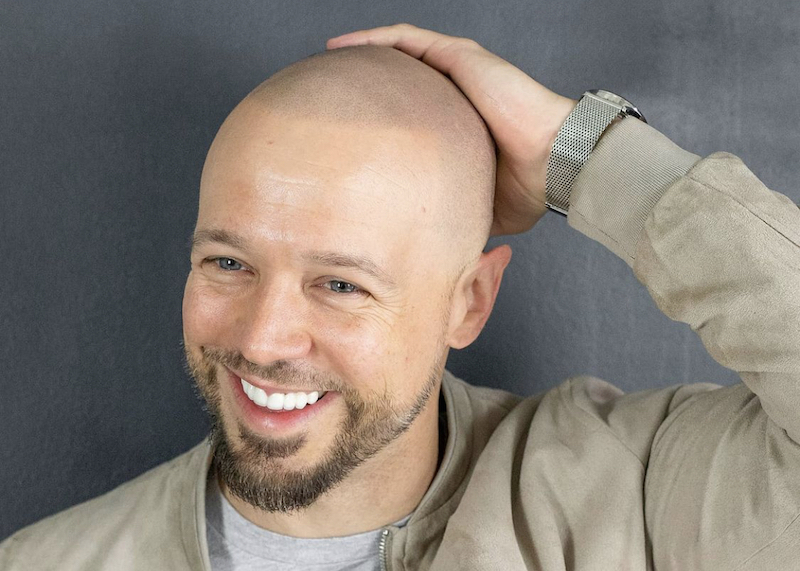 If you're reading this page, you're probably considering getting a scalp tattoo as a solution for hair loss. You might have a lot of questions about the process. In this article, we'll discuss the basic process of scalp tattooing. We'll also go over how you might benefit from this treatment, what results you can expect, and how long the results last.
What is a Scalp Tattoo?
Scalp tattooing, also called Micropigmentation, is essentially what it sounds like. Using a specialized machine and needle, a practitioner injects small amounts of ink into the skin on the client's scalp. The resulting tattoo looks like very short hair or hair follicles.
Scalp tattoos for hair loss are different from other tattoos in several ways. Scalp Micropigmentation is not meant to be noticeable. If done correctly, your scalp tattoo will be indistinguishable from your short, natural hair. According to Scalp Micro USA, the specifically designed needle and tattooing machine create hair-breadth points of ink about two millimeters into the skin. In traditional tattooing, the ink sits in deeper layers of the skin.
Why Scalp Micropigmentation?
Hair loss is a very common problem that affects men of every age. There are several potential treatment paths, including medication and hair transplants. These choices may seem overwhelming. Medications can take a long time to work, and transplants are major procedures. If you're looking for something quick and easy, those aren't the only options. Losing your hair can be challenging, but a scalp tattoo just might be the answer for you.
Anyone who struggles with hair loss can benefit from scalp Micropigmentation. Micropigmentation is a perfect solution for a receding hairline, pattern balding, or even covering scars. The treatment is appropriate for all skin tones and hair colors. Micropigmentation is more efficient than medication and less invasive than transplants. The best part? Your scalp tattoo is permanent, so you can get your confidence back for good!
The Treatment Process
Getting a scalp tattoo for hair loss is a multi-step process. The first important step is booking a consultation with your provider. At this appointment, you'll go over treatment options. Your technician will discuss your concerns and your goals for your look. Scalp Micro USA offers free consultations to plan your Micropigmentation sessions.
After the consultation, your actual tattooing will take place over two to three sessions, each lasting typically 2 to 3 hours. Scalp Micro USA schedules sessions around 10 to 14 days apart. This spacing is vital to give the skin time to rest and the pigment time to settle.
The Results
One of the greatest benefits to getting a scalp tattoo for hair loss is that the results are immediate. In just a few sessions, your Scalp Micropigmentation will fill in your receding hairline, areas of balding, or scar lines. After you complete your treatment, you'll look like you have a short, full buzz cut.
How Long do Results Last?
Like any other tattoo, a scalp tattoo is permanent. This means you can rest assured that your new look is here to stay! If you have experience with other tattoos, you may be worried about the Micropigmentation changing color over time.
According to Scalp Micro USA, some fading is possible from four to six years after you receive the tattoo. However, unlike other tattoos, your scalp tattoo will not change color over time. This is because the ink Scalp Micro USA uses is specifically designed to match the color of short hair. If your scalp Micropigmentation fades, a touch-up session is all it takes to darken it.
Tips for Maximum Benefit
To get the most out of your tattoo, Scalp Micro USA recommends not engaging in vigorous exercise for around five days after your Micropigmentation sessions.
You also should avoid scrubbing or shampooing the Micropigmentation area for four to five days. This allows the ink to settle into the skin and produce the best, most uniform results.
Finally, it is important not to expose the Micropigmentation area to pools, saunas, steam rooms, or tanning beds immediately after treatment. Scalp Micro USA advises clients to avoid these environments for at least four weeks to guarantee the quality of the scalp tattoo.
Get Started
A scalp tattoo is an efficient, effective, and permanent solution to the problem of hair loss or scalp scarring. The treatment is non-invasive and tailored to your needs. Unlike medication or hair transplants, scalp Micropigmentation is guaranteed to produce results that last. Hair loss can negatively affect your self-esteem, but you're not alone and you're not powerless. If you're ready to take back your confidence and love the way you look, find out what Scalp Micro USA can do for you!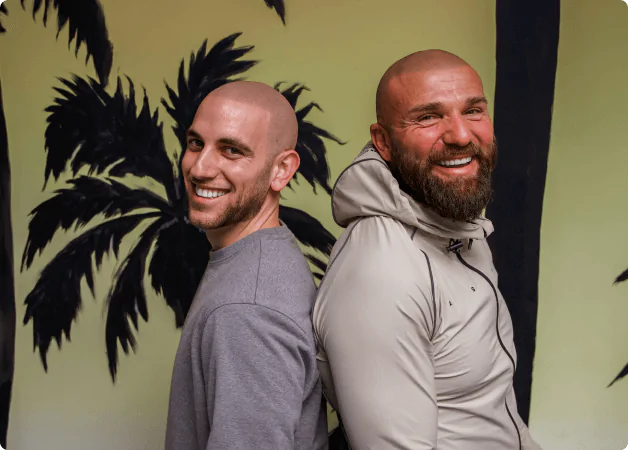 Tired of hair loss?
Get the perfect hairline, 100% guaranteed, with our scalp
micropigmentation treatment that is customized just for you. No more
crazy combovers. No more ineffective medications. Just results.