Blog
People Are Shaving Their Heads in Quarantine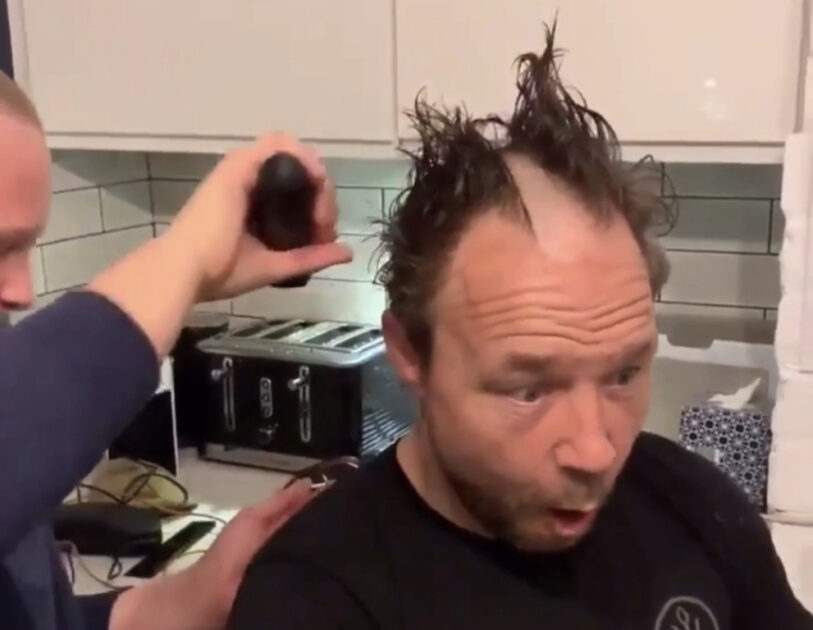 In order to #flattenthecurve and stop the spread of Coronavirus, the world is practicing social distancing.
As a result of this stay-at-home initiative, everyone's daily routine has been flipped completely upside down, and that includes normal grooming habits. Due to this drastic shift in lifestyle, an unlikely trend has begun to emerge – people are shaving their heads in quarantine.
But what's all the buzz about? Let's dive head first into the 4 reasons people are shaving their heads at home.
Barbershops & Hair Salons are Closed
A visit to the barbershop or hair salon can be a weekly or bi-weekly affair. For guys, you'd probably be asking for a haircut, beard trim, and maybe even a hot shave. Unfortunately, barbershops and hair salons are closed, and many are taking things into their own hands.
No matter how many DIY Barber tutorials appear on Instagram Live, we're seeing failed fades at an alarming rate. Many guys are just saying screw it and shaving it all off. It's much easier than trying to set up 3 mirrors and get a proper barbershop-style haircut in your bathroom.
Saving Money on Shampoo & Conditioner
There's no question that we are all financially tight right now, and people are trying to eliminate excess spending at all costs. That means your $25 shampoo/condition or favorite hair care subscription companies are the first to go. Trim your hair and your spending at the same time.
Pure Boredom
You've finished Tiger King on Netflix, learned how to cook with Gordon Ramsey, and made your first TikTok video…and there is still time to pass.
After hours of trying to stay busy, you've noticed your hair is getting out of control. Or maybe it's growing in some places and not others.  That means it may be time to shave it off and see if you can rock the buzz cut.
Wanting to Look More Masculine
The Spartans shaved their heads to show self-renovation. They also looked seriously badass in 300, so why not you? Proving your masculinity isn't important, but guys are actively looking for a newfound style and look. A short buzz cut may be just what you need to feel good and look good.
Now, of course, at Scalp Micro USA, we are biased toward the buzz cut. Our treatment, scalp micropigmentation, quite literally gives guys struggling with hair loss the look of a short buzz cut. And if you're wondering reasons to sport a buzz cut, there are many. Staying cool, sporting a new look, or just bored at home – either way, we support shaving heads for whatever reason.
And if you're someone who is struggling with hair loss, check out hundreds of guys rocking a buzzcut to beat balding.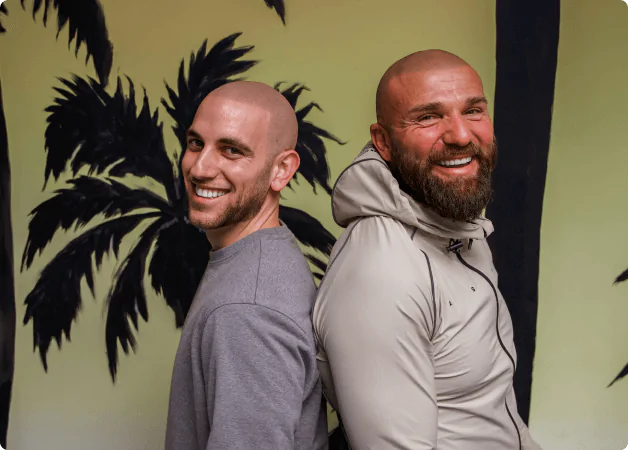 Tired of hair loss?
Get the perfect hairline, 100% guaranteed, with our scalp
micropigmentation treatment that is customized just for you. No more
crazy combovers. No more ineffective medications. Just results.