Blog
How long does scalp micropigmentation take to heal?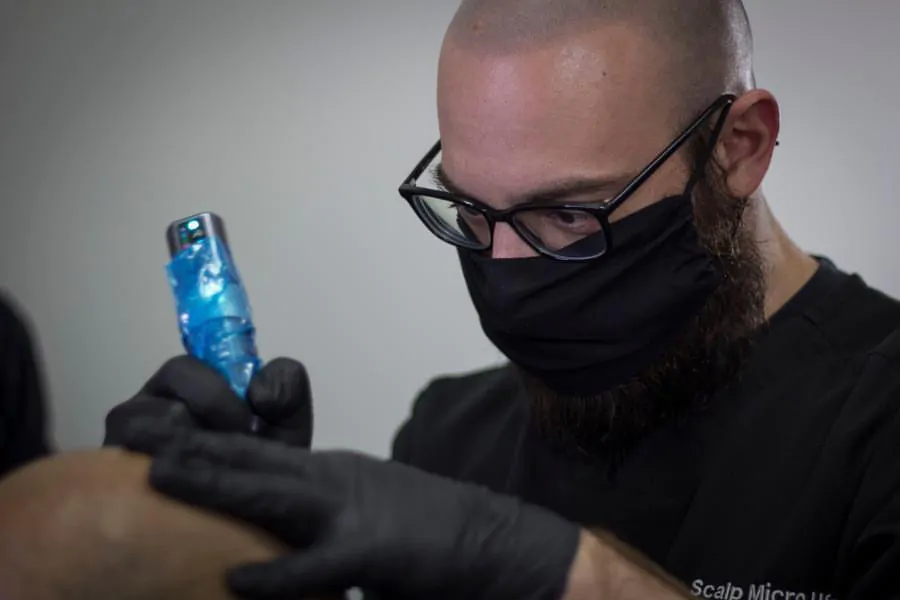 Scalp micropigmentation (SMP) is becoming the industry leading go-to hair loss solution for many men and women. Unlike hair transplant surgery, scalp micropigmentation is a non-invasive procedure that takes significantly less time to heal. The scalp micropigmentation process involves making tiny impressions in the scalp that resemble hair follicles. And, what you're left with is the appearance of a full, short hairstyle or buzzcut. 
Scalp micropigmentation is a non-invasive procedure and the healing process is similar to that of getting a cosmetic tattoo. Read on to learn more about how long it takes for scalp micropigmentation to heal. 
What happens during a scalp micropigmentation session?
During your scalp micro pigmentation session, your SMP practitioner will first work with you on determining your hairline style and position. Your practitioner will show you a few different options and give you complete control on the final look.
Once the hairline is chosen, your scalp micropigmentation artist will begin the treatment by using a machine made specifically for scalp micropigmentation to place scalp micropigmentation pigment into the upper layer of the skin on the scalp. 
Your session typically lasts 2-3 hours depending on how much work is required. You can take breaks during your session, listen to music, and go on your phone during the entire treatment. 
How long does scalp micropigmentation take to heal?
After treatment it is common to notice slight redness on the scalp for 2-3 days post session. Luckily, there's no downtime needed after a session. Most people will be able to go to work the same day or within the next couple of days after a treatment. Clients are also allowed to wear hats or headwear should they feel the need. It usually takes around 7-10 days for the scalp to fully heal. 
For the first few days, the area of treatment may appear red. This should be no cause for alarm, and it indicates the body is doing what it's supposed to be doing. Inflammation is the body's natural response to wounds of any kind. 
The entire healing process after scalp micropigmentation is similar to that of a sunburn or tattoo. Additional treatment sessions may be spaced out in 10-14 day intervals to ensure that the skin is fully healed. 
How to care for your scalp after scalp micropigmentation
It is important to properly care for your scalp after scalp micropigmentation. The number one rule for caring for your scalp after scalp micropigmentation is to keep the treated area clean and dry for the most part. That means no swimming, tanning, or using a steam room right after treatment. 
There are several other things to keep in mind for scalp micropigmentation aftercare. You should avoid touching the treated area or using scalp products that might irritate the skin. You should also avoid scratching or scrubbing the treated area in order to prevent infections, especially since the skin is more sensitive during the first week. 
Talk to your SMP specialist about the best way to care for your scalp after scalp micropigmentation. The experts at Scalp Micro USA are always available to answer any questions you may have about scalp micropigmentation.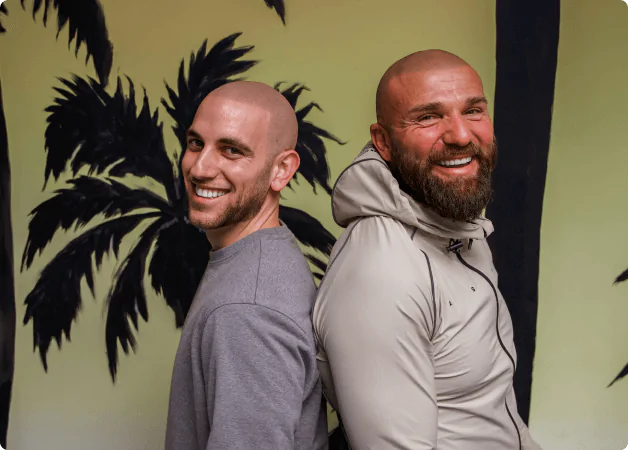 Tired of hair loss?
Get the perfect hairline, 100% guaranteed, with our scalp
micropigmentation treatment that is customized just for you. No more
crazy combovers. No more ineffective medications. Just results.