Blog
Scalp Micropigmentation: Best Aftercare Practices
If you have an appointment with Scalp Micro USA for scalp micropigmentation, we have a few aftercare practices that we highly recommend you follow. Our unique micropigmentation process involves realistically replicating hair follicles by depositing pigment into the scalp. After your treatment, you will experience immediate results with minimal downtime, but you must follow our aftercare guidelines to help your scalp heal and look its best. We have created a list of things to avoid and actions to take after receiving your SMP treatment to get the best results.
Post-Treatment Aftercare
Following these aftercare practices for the first five days after your treatment can result in less fading and a better healing process. You will be able to resume most of your daily activities after the fifth day of aftercare.
Avoid sweating
You should avoid any activity that causes you to sweat for the first five days after your treatment. This includes working out, spending time in warm environments, or going in a sauna or steam room.
Avoid Shampoo
Don't shampoo or wash your scalp for five days after your treatment. Avoiding shampoo will help prevent your treatment from fading prematurely and allow your scalp to heal.
No Trimming
Avoid shaving or trimming your scalp with any razor. Trimming your scalp could potentially interrupt healing and cause more issues than benefits.
Avoid Sun Damage
The first five days are the most sensitive time for your scalp, but you should avoid direct sun exposure for at least 21 days. After 21 days, your scalp should be able to handle moderate sun exposure. For the best long-term results, continue to limit exposure when possible. You should also avoid self-tanners for at least 21 days.
Aftercare Tips for the First Five Days
We want your healing process to be comfortable, so consider using the following tips after your treatment:
Wear a Hat
Wear a hat to protect your scalp if you are out in the sun. Avoid using sunscreen on your scalp during the first stage of healing.
Lightly Dab Your Scalp With Water
If you have an itch on your scalp or notice excess oils, use a cloth and warm water to dab it lightly. If you are experiencing irritation, this should offer you some relief. Avoid scratching and picking at your scalp until the area has healed.
Rest
After your treatment, you don't have to worry about sleeping in specific positions. You can sleep however you want after treatment. It's important to get rest as sleep can help your body heal.
Drink Water
Drink plenty of water to help hydrate yourself and your skin. Keeping your skin moisturized can limit irritation and improve scalp healing.
When Can I Resume Normal Activities?
On days 6-10, you can resume most activities. At this point, you can:
Start trimming. If you use a wet shaver, wait a few additional days before using it to trim your scalp.
Exercise. It is still best to avoid saunas and steam rooms for the next 30 days.
Rinse your scalp gently with water and soap.
Moisturize 1-2x daily. Make sure you choose a gentle, fragrance-free moisturizer. At Scalp Micro, we recommend Folicule products because of the natural ingredients that won't interfere with the pigment used in micropigmentation.
How Can I Prepare For My Next Session?
Most clients will need to come in for 2-3 sessions to achieve a finished look. Your artist will communicate with you throughout the process to make sure you are satisfied with the result. You will have to wait 10-14 days between appointments to allow for healing. Before your second treatment, trim your hair, wash your scalp, and moisturize. Your artist should also be able to determine how many more sessions are needed to achieve your desired results at your second appointment.
How Long Does Scalp Micropigmentation Last?
Scalp micropigmentation (SMP) is considered semi-permanent. Our practitioners don't use traditional tattoo ink. Instead, they use a pigment that allows them to match your hair color. This pigment is customizable and looks more natural than tattoo ink. Your treatment will last between 4-6 years before beginning to fade. If you see fading at this point, you can come in for a touch-up session.
How Do I Maintain SMP?
There are a few factors that determine how long your treatment will last:
Lifestyle
Sun exposure (use sunscreen for scalp)
The products you use on your scalp
If you followed aftercare guidelines
Smoking
Fading is expected after 4-6 years. To keep your treatment looking fresh, moisturize daily, protect your scalp from the sun, and follow aftercare guidelines after receiving any treatment.
Contact Us Today For a Free Consultation
We help people who are experiencing balding every day with scalp micropigmentation. Reach out to one of our Scalp Micro USA locations to learn more about our services or to schedule a consultation. We currently have locations in Los Angeles, California; New York City, New York; Houston, Texas; Austin, Texas; Fort Lauderdale, Florida; and Chicago, Illinois.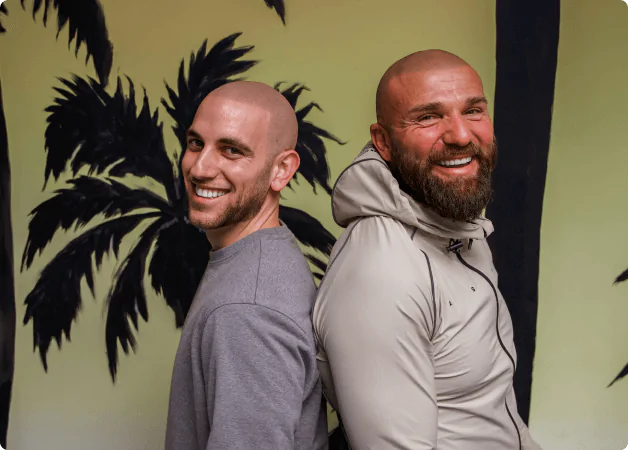 Tired of hair loss?
Get the perfect hairline, 100% guaranteed, with our scalp
micropigmentation treatment that is customized just for you. No more
crazy combovers. No more ineffective medications. Just results.