Blog
What Hairlines Can I Choose for My Scalp Tattoo?
If you are getting a scalp tattoo and are curious about the different hairline options, then we have you covered. At Scalp Micro USA, we have over 10 years of award-winning experience in scalp micropigmentation. Our practitioners can help you choose the hairline tattoo that works best for you, but before coming in for your treatment, consider reviewing our three most popular hairlines.
How We Identify Different Hairlines
We use the central point and temporal points to identify hairlines. The central point is in the middle of your hairline, right above the bridge of your nose. The temporal points are the points at either temple, usually where your hairline stops and then starts to slope downwards. Think of the temporal points as the end of the hairline. Using these key words will help you understand different hairlines and help you identify the one you want for yourself.
Our Most Popular Hairlines
At Scalp Micro USA, we usually tattoo one of these three hairlines. If you are coming in for SMP soon, we recommend bringing inspiration photos to show your practitioner. If you still aren't sure what you want, consider these three hairlines.
The Round Hairline
A round hairline can be the best option for clients who still want a youthful result without being bold. The round hairline bends slightly in the front, around the center point. This bend is why the hairline is considered round. The temporal points are always elevated from the center point in a round hairline, but the curve's intensity is entirely up to you.
The Slightly Receded Hairline
A slightly receded hairline will bend at the center point, much like a round hairline, but then as it starts to come up, it will begin to curve back down slowly. This creates a soft, slightly receded look, which can appear more natural. We can also add a more distinct widow's peak if wanted.
The Straight Hairline
A straight hairline is a good option if you are after a youthful and stylish look. The straight hairline is identified by being straight from one temporal point to the other. If you can draw a flat line across someone's hairline, you are looking at a straight one. Clients who regularly go to the barber to get lined up usually sport straight hairlines.
How We Create Your Profile
We make sure we line up your profile so that your hairline looks good from every angle. When you come to Scalp Micro USA, we don't just eyeball your hairline tattoo — we make sure that everything is in line when we tattoo so that we know the outcome will look natural.
Determining How Deep the Temporal Point Should Fall
To determine how far back the temporal points should be, we line up the temporal points with the interior of the sideburn. This point can be moved slightly towards, or away from the face depending on the look you are trying to achieve, but this gives us a guideline that helps us create a natural look from all angles.
Drawing Your Profile Line
The profile line is the hairline seen when looking at your profile. The angle of your profile line can be determined by imagining a straight line from the temporal point toward the end of your eyebrow. We create the profile point along this line above the arch of the eyebrow. The line will then slope from this point back to the sideburn.
Defined Hairline or Broken Hairline?
When you go in for your hairline tattoo, you can request that your hairline is either defined or broken. Defined hairlines are sharper and generally give a more cultivated look, and broken hairlines tend to look more natural and give the impression that you shave your hair by yourself. Choosing the hairline that looks best for you comes down to preference.
We achieve a defined hairline by keeping the points dense near the hairline and by keeping the edge sharp. We tend to avoid creating strict lines, even in defined hairlines, because it can look unnatural. However, the look does come out cleaner than that of a broken hairline. With a broken hairline, we stagger the points and avoid densely packed points near the hairline.
You can also choose to do something in between the two. Many clients find this appealing because they still get a clean look, but it can also appear more natural. If you would like a hairline tattoo that is between defined and broken, just let your practitioner know.
Contact Scalp Micro USA Today for Your Hairline Tattoo
If you want scalp micropigmentation with a well-designed hairline tattoo, reach out to Scalp Micro USA today. We have helped over 10,000 clients beat hair loss and can help you too. We currently have locations in Los Angeles, California; New York City, New York; Houston, Texas; Austin, Texas; Fort Lauderdale, Florida; and Chicago, Illinois. Contact one of our locations for a free consultation!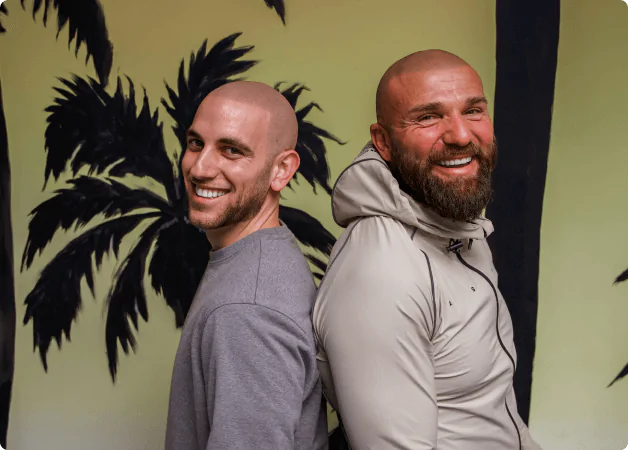 Tired of hair loss?
Get the perfect hairline, 100% guaranteed, with our scalp
micropigmentation treatment that is customized just for you. No more
crazy combovers. No more ineffective medications. Just results.