Blog
Scalp Micropigmentation Houston, TX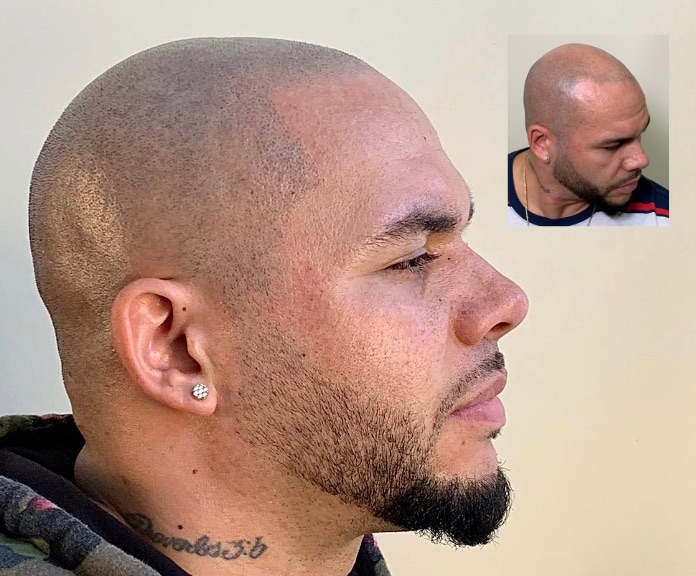 Hair loss can hit anyone, anywhere, anytime.
Thomas' Scalp Micropigmentation Story
Thomas, from Houston, Texas had been struggling with hair loss for the past few years. Growing up, Thomas had very long hair and would grow it out into braids and dreads. His long hair was a true staple in his character.
He first started realizing he was losing his hair when a few female friends commented that he was starting to thin at the top of his head.
At first, it was a new look for Thomas. He would cut his hair shorter, go to the gym, and the clubs as if nothing had changed. But then he started noticing his hair loss in photos.
If he didn't have a certain tan, his head would look pale and discolored, compared to the rest of his head. When he started to notice all these pictures, his confidence started to go down. For Thomas, his hair was a part of his character and once that left it did something to him.
Thomas was looking into hair transplants but the results were inconsistent and some clients had ugly scars. He came across scalp micropigmentation in Houston, TX and thought the esthetics and look of the SMP treatment was more inline with what he was looking for from a hair loss solution.
Scalp Micropigmentation Houston, TX
After doing tons of research, he followed Graig Lauricella, the clinic manager at Scalp Micro Houston, TX on Instagram and really liked his work.
For Thomas, life is about helping other people and if this something he can do for himself, while also showing this to someone in his shoes, he's all for it!
Over 3 sessions, Graig was able to add density to Thomas' balding areas and strengthen his hairline. He focused heavily on color matching to Thomas existing hair and skin tone for a natural and seamless scalp micro pigmentation result.
"Scalp Micro USA has changed my life for the simple fact that I am more confident now. I can walk outside without having to think about grabbing a hat!"
Thomas doesn't have to worry about the last time he shaved to make sure his hair loss isn't showing. He recommends that anyone hiding under a hat, not sure what to do about their hair loss, come check out the guys at Scalp Micro USA.
Check out more stories like Thomas' HERE!
Suggested Articles: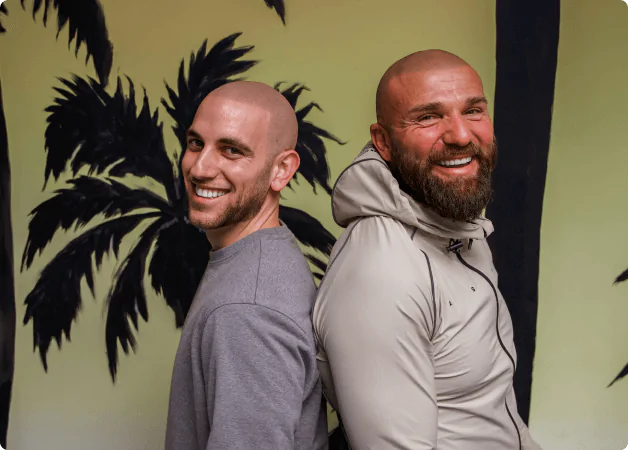 Tired of hair loss?
Get the perfect hairline, 100% guaranteed, with our scalp
micropigmentation treatment that is customized just for you. No more
crazy combovers. No more ineffective medications. Just results.