Blog
Shaving Your Head With a Scalp Tattoo: Tips and Tricks
One benefit of having a scalp tattoo is that you no longer need to go to the barber for a great haircut. Our scalp micropigmentation treatment imitates a close buzz-cut, so to keep it looking its best, you should also keep your hair cut short. If you have never shaved your head before, here is a list of tips and tricks to help you start shaving confidently:
How To Shave Your Head With a Scalp Tattoo
To help your hair and scalp tattoo blend seamlessly, follow these tips for shaving your head.
Choose a Trimmer/Razor That Gives You a Close Shave
For your hair and scalp micropigmentation (SMP) treatment to be as indistinguishable as possible, choose a razor that gives you a close shave. With your hair cut as close as possible, your hair and SMP treatment should blend nicely and look like a natural buzz cut. You can choose an electric trimmer that cuts your hair close or use a wet shaver with shaving cream if that's easier.
Clean Your Razor Before Starting
Before shaving your head, clean any extra hair off of your razor. We also recommend spraying disinfectant on your razor to sanitize the blade.
Shave Against the Grain
Shave against the grain of your hair to get the closest shave. You don't need to apply too much pressure, and pulling your scalp tight with your other hand while shaving can be helpful.
Pay Attention to Your Razor's Noises
As you become more accustomed to shaving, you'll notice that your razor makes a different sound when it goes over your hair than when it isn't meeting resistance. Recognizing this sound can help you know when you have encountered a hair patch that needs to be shaved even if you can't see where you're shaving.
Keep the Blade Flush Against Your Skin
Without applying too much pressure, keep the blade flush against your skin. Maintaining this position can help you get the best shave and can also help you avoid cuts.
Shave Your Whole Head
Even if you don't have a lot of hair on some parts of your head, shave the entirety of your head. Getting rid of all hair, including peach fuzz, can help you achieve the best look.
Trim Two or Three Times a Week
Keep up on shaving to keep your treatment and hair blending nicely.
More Tips on How To Maintain Your SMP Treatment
Shaving your head will keep your SMP treatment looking as natural as possible, but for the best results, you can take a few more steps to maintain your SMP.
Follow Pretreatment Guidelines
Your practitioner should go over pretreatment guidelines with you at your consultation, but here are a few tips to keep in mind before coming in for your treatment:
Avoid harsh topical products for 48 hours before your treatment.
Wash and moisturize your scalp with gentle products in the days leading up to your treatment.
These two tips help prepare your scalp for treatment. Think of your scalp as the canvas and your practitioner as the artist. If your scalp is in good condition, your treatment may have better results. We also have other pretreatment guidelines to help keep your treatment fast and comfortable. These guidelines include knowing your desired outcome, cutting your hair, and eating before treatment.
Follow Aftercare Guidelines
Just as pretreatment guidelines help prepare your scalp for success, you should also follow aftercare guidelines. Your practitioner will go over these guidelines with you in more depth, but we recommend that you avoid:
Sweating
Shampooing
Shaving
Sun exposure
Moisturize Daily
Moisturizing your scalp every day can help maintain your scalp tattoo. Be sure to use fragrance-free, gentle moisturizers.
Protect Your Scalp From Sun Exposure
Try to avoid sun exposure as much as possible even after you don't have to follow aftercare guidelines anymore. UV rays can break down the pigment used in scalp tattoos, which can cause your treatment to fade faster. Wearing a hat or sunscreen when in the sun can help protect your scalp tattoo. Check our Folicule's Scalp Sunscreen made specifically for scalp micropigmentation.
How Long Will My Treatment Last?
Most scalp tattoos will last four to six years before beginning to fade and requiring a scalp touch-up. Fading is normal and expected, and a quick touch-up can get you looking as good as new. If you want to avoid fading for the entire six years, doing your best to follow the maintenance procedures outlined above will give you the best chance.
Contact Scalp Micro USA for a Free Consultation
If you want a scalp tattoo, reach out to a Scalp Micro USA location to set up a free consultation. We can go over scalp micropigmentation options and answer any questions that you have about the procedure or maintenance. We currently have locations in Los Angeles, California; New York City, New York; Houston, Texas; Fort Lauderdale, Florida; and Chicago, Illinois.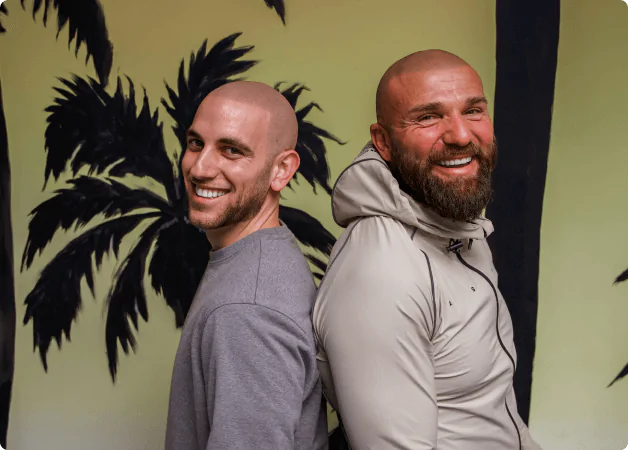 Tired of hair loss?
Get the perfect hairline, 100% guaranteed, with our scalp
micropigmentation treatment that is customized just for you. No more
crazy combovers. No more ineffective medications. Just results.