Blog
What To Know Before Getting Your Hairline Tattoo
Scalp micropigmentation (SMP) is a great non-invasive hair loss solution. SMP imitates the look of a short buzz cut and fills in any holes you may have due to hair loss. If you are interested in getting a hairline tattoo, then there are a few things that you should know before coming in for your first treatment.
What To Know Before Getting Your Hairline Tattoo
Before you come in for an SMP treatment, there are a few things that would be helpful for you to know.
Know What Look You Want
Your practitioner can answer any questions and help you make decisions, but having a good idea of what you want can make the process smoother. We have a treatment gallery that you can look at if you are unsure of the look you want. You can also take screenshots of the before and after results that you like. This way, you and your practitioner will be on the same page while they complete your treatment.
Know Your Hairline Style
The main hairline styles: broken, straight, round, and slightly receded. Clients that enjoy going to the barber to get lined up might enjoy a straight hairline. The round hairline is another youthful option but less bold than the straight hairline. The slightly receded hairline is our most natural, as it emulates a natural aged male hairline pattern while still being filled in.
What To Do Before Coming in for Treatment
Knowing what to do before coming in for your treatment can also be helpful. Here are five things that you should do before your session:
Know what look you want to go for. As explained above, your session can go smoother and faster if you know what look you want.
Stop using topical products on your scalp 48 hours before treatment. This includes products like Rogaine and Toppik.
Cut your hair before your treatment. This can help you get used to your new style and save time during your appointment. If you have not shaved your head before, your practitioner can show you how to shave during your treatment.
Take care of your scalp by washing and moisturizing it. In the days before your appointment, apply fragrance-free moisturizer to your scalp once a day. The longer you do this before your treatment, the healthier your scalp will be.
Remember to eat. This is to help you avoid going hungry during your session. Make sure you eat and hydrate.
What To Do After Treatment
There are guidelines on what to do before treatment, and there are also some guidelines to follow after your treatment.
Things To Avoid
There are four main things to avoid after your scalp treatment:
No sweating
No trimming
No shampoo
No sun exposure.
Sweating, trimming, and shampooing should be avoided for 5 days after treatment. You should avoid sun exposure for at least 21 days.
Things To Do
You can also do certain things after your session to help you feel more comfortable and help your scalp heal. Here are some of the steps you can take:
Lightly dab your scalp with warm water. If you are experiencing irritation or notice excess oils, you can dab your scalp for relief.
Try to get some rest. Sleep can help your body heal.
Drink lots of water. Keep your skin hydrated while it is healing from treatment.
Wear a hat to avoid sun exposure.
See What Scalp Micro USA Can Do for Your Hairline
If you want to see what scalp micropigmentation can do for your hair loss, contact Scalp Micro USA today for a free consultation. Bring your screenshots and questions, and we can help you see what a hairline tattoo can do for you. We have helped over 10,000 clients find a solution to their hair loss — we can help you find one too. Call or stop by one of our locations today.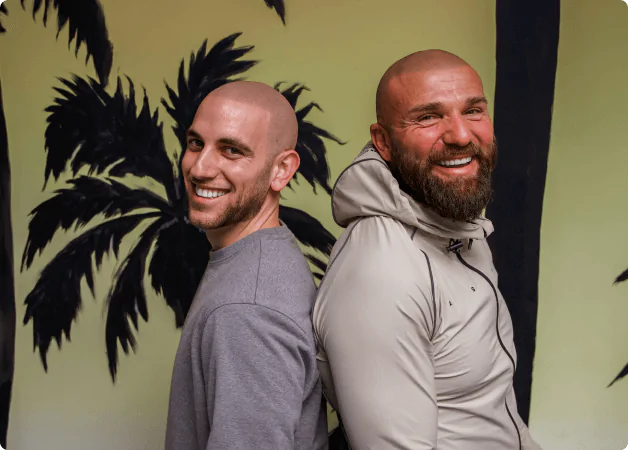 Tired of hair loss?
Get the perfect hairline, 100% guaranteed, with our scalp
micropigmentation treatment that is customized just for you. No more
crazy combovers. No more ineffective medications. Just results.