Blog
Will People Notice if I Get a Hair Tattoo?
Scalp micropigmentation is an effective option for anyone experiencing hair loss. Potential clients are often interested in treatment but are worried that people will notice if they get a hair tattoo. We receive positive reviews from our clients who say that other people have asked how they got their hair to start growing again but haven't commented on their treatment. Our unique process makes micropigmentation look much more realistic than regular tattoos.
How Is a Hair Tattoo Different From Other Tattoos?
The following are a few key differences between micropigmentation and standard tattoos:
The Ink
The type of ink our practitioners use is different from regular tattoo ink. We use a black pigment called Folicule, which allows us to match your hair's color more accurately. We can achieve a natural look by slowly diluting the pigment until it matches the rest of your hair. This process of pigment matching makes the tattoo blend in seamlessly with your natural hair color.
The Process
Our practitioners will use a pointillism technique during your treatment to make small dots that replicate hair follicles. Tattoos generally require more ink than micropigmentation, which sometimes results in a higher concentration of ink in certain areas. This high concentration of ink in regular tattoos can lead to ink migration or blotching, which can distort the tattoo. Our practitioners avoid these adverse effects with micropigmentation.
They also deposit the pigment about 1.5-2 mm deep in the skin, which goes past the epidermis and into the dermis. Depositing the pigment into the dermis prevents migration and discoloration and helps the pigment last longer. When ink is deposited into the epidermis, UV rays from the sun can sometimes cause the pigment to break down and fade faster than usual. Our process can help safeguard against quick fading.
The Artist
Micropigmentation is a form of cosmetic tattooing that is very different from traditional tattooing. When you want to get a hair tattoo, you will want to see an artist that has been trained and licensed in micropigmentation. All artists at Scalp Micro USA have been trained in the unique process of micropigmentation. We pride ourselves on having talented and experienced micropigmentation artists that create excellent results.
What Is the SMP Process?
When you choose Scalp Micro USA, you can feel confident in our practitioner's qualifications and experience. If you are interested in receiving micropigmentation but don't know the process, here is a short outline of what to expect:
Consultation
We offer free consultations at all of our locations. The consultation is the time to ask questions and speak with an artist about what we can do for your hairline. We can schedule your treatment sessions then and there if you are still interested in receiving treatment after your consultation. Depending on the look you want, you will need between 2-3 sessions. Each session takes approximately 2-3 hours, and sessions are scheduled at least ten days apart to give your scalp adequate time to heal in between.
First Session
Before you begin your first treatment, your artist will review hairline and style options with you. You will notice results immediately after your treatment. Some fading after the first treatment is normal and will be fixed in the following sessions. We will send you home with aftercare guidelines to follow for the next 10-14 days between sessions. Following these aftercare guidelines will keep your scalp moisturized, help with the healing process, and keep fading minimal between sessions.
Second and Third Session
The second session is dedicated to building upon the progress made in the first session and blending your tattoo into your existing hair, if applicable. We work hard to make the tattoo and your natural hair blend as seamlessly as possible. After the second treatment, we will determine if a third session is necessary. In some cases, we'll ask you to return in a month so we can review your treatment and decide if a third treatment is required to achieve your desired look.
Reach Out To Scalp Micro USA Today
If you have been contemplating getting scalp micropigmentation but have held off because you are worried that people will notice if you get a hair tattoo, check out our website. You can browse through our treatment gallery to see how other clients have been well-served by their treatment. You can also read through reviews from past clients to learn about their experiences and how satisfied they are with the end result. When you call to schedule your consultation, we can happily answer any questions you have about our treatment. We have provided thousands of people with results they have loved; reach out today to see what we can do for you.
Scalp Micro USA currently has locations in Los Angeles, California; New York City, New York; Houston, Texas; Fort Lauderdale, Florida; and Chicago, Illinois.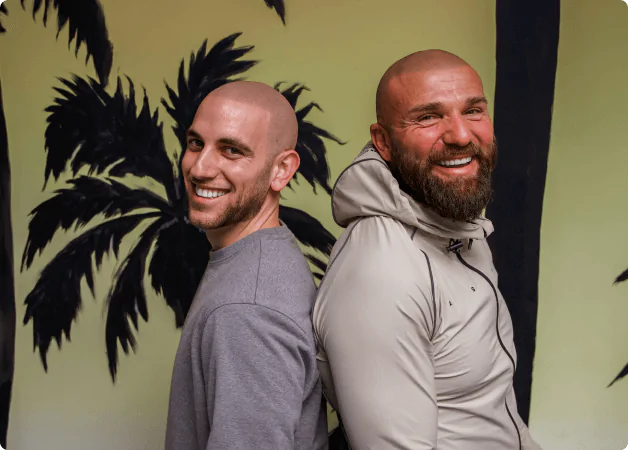 Tired of hair loss?
Get the perfect hairline, 100% guaranteed, with our scalp
micropigmentation treatment that is customized just for you. No more
crazy combovers. No more ineffective medications. Just results.