Blog
How Will My Hair Tattoo Affect My Current Hair?
If you are looking for a safe, efficient, and cost-effective hair loss solution, consider getting a hair tattoo. Scalp micropigmentation, or SMP, gives the appearance of a full buzz cut and has helped thousands of people overcome hair loss. Some clients have asked how a hair tattoo could affect their current hair and what to do with their hair after receiving treatment – and we have answers.
What To Do With Your Current Hair After SMP
Different hair loss patterns and hair textures can affect how you might decide to style your hair. After SMP, the same still applies. Your practitioner should have a good idea of how your treatment will affect your current hair and can also offer you recommendations on how to care for it following treatment. Here are some basic styling tips:
Hair Length
Many clients choose a short buzz-cut style after SMP. However, depending on your natural hair length, a little bit of hair growth over the SMP can look very natural. If your hair growth is uneven, leaving it long can make it look patchy. Your SMP practitioner should be able to advise you on the ideal hair length for your hair and desired style.
In general, if you do not have a lot of existing natural hair or are completely bald, you may need to buzz your hair or keep it cut very close. This will help your hair blend in with your treatment.
How To Shave
Bald clients may need to shave 2-3 times a week to keep their hair short. Shaving with SMP should only take a few minutes once you learn how to do it correctly. You may not have a lot of experience with shaving your own head. If this is the case, follow these three steps:
Remove any remaining hair from the shaver, and clean your tools with disinfectant.
Tighten the skin by pulling the scalp lightly, keep the blade flush against the skin, and run the clipper against the grain for a close shave.
Shave your whole head. Even if you don't have a lot of hair, you want to make sure you are getting what you do have and keeping everything even.
Recommended Tools
If you are new to shaving your hair and don't know what tools to use, ask your practitioner for recommendations. Three shavers that we recommend are:
Andi's T-Outliner
Wahl Foil Shaver
SkullShaver
These shavers give a close shave, helping you achieve a clean buzz cut. You can also use a wet shaver if you would prefer.
Will SMP Treatment Affect Hair Growth?
During SMP treatment, pigment is deposited about 2 mm into your scalp. Your hair follicles are approximately 4 mm deep, so it's very unlikely that the needle will come into contact with your hair follicles at all. Because of this, the pigment and process of SMP should not affect hair growth. After receiving treatment, your hair should continue growing as normal.
What Is the Process?
Scalp Micro USA makes the process for getting your hair tattoo easy with the following steps:
Consultation
We offer free consultations at all of our locations, in person or over the phone. At your consultation, one of our experienced practitioners will review your goals and explore available options. They will do a hairline mock-up, so you know what your treatment will look like once it's completed. At this stage, you can ask any questions you may have—we want you to feel comfortable and confident with the process.
Treatment
Most clients require 2-3 treatment sessions scheduled 10-14 days apart. To schedule your first treatment, you can contact your local clinic or discuss scheduling options at your consultation appointment.
During your first treatment, your practitioner will tattoo tiny points that replicate hair follicles. You will notice immediate results after your first treatment with only a few easy aftercare instructions to follow. The second and third sessions will be used to add more density to your scalp and make minor adjustments to your hairline. After completing all your sessions, you will only need to come in for a touch-up every 4-6 years.
Come To Scalp Micro USA For Your Hair Tattoo
Your practitioner can give you individualized advice about how to manage your current hair and how to help it blend seamlessly with your hair tattoo. SMP imitates a full head of hair that has been shaved closely and does not affect your hair growth. You also do not need to go to the barber anymore, and shaving at home is quick and easy. If you are interested in getting a hair tattoo, schedule a free consultation at one of our Scalp Micro USA locations in New York, Los Angeles, Houston, Chicago, or Fort Lauderdale.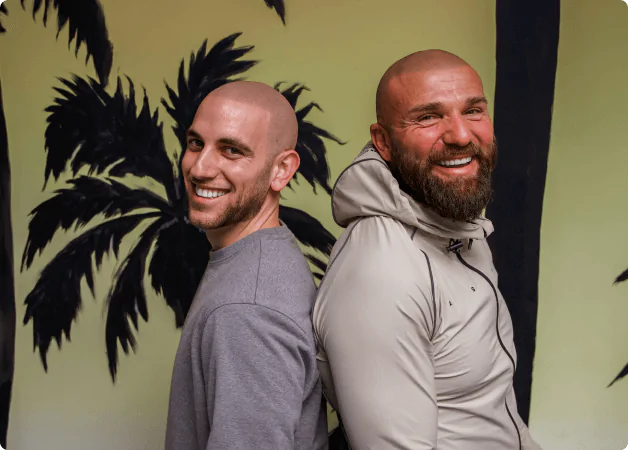 Tired of hair loss?
Get the perfect hairline, 100% guaranteed, with our scalp
micropigmentation treatment that is customized just for you. No more
crazy combovers. No more ineffective medications. Just results.