Blog
Who Performs Your Scalp Micropigmentation Treatment?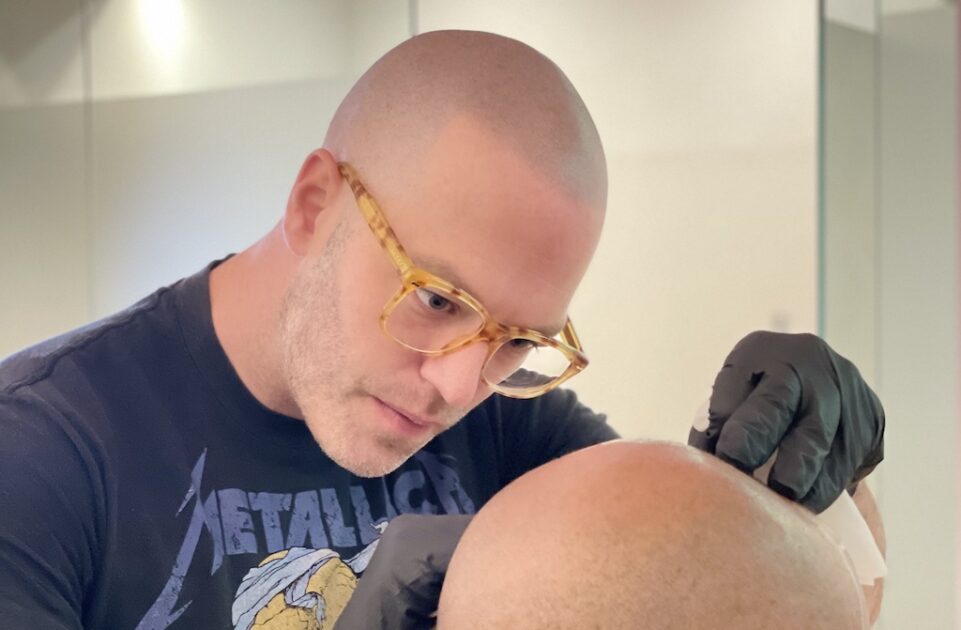 Before you schedule your first scalp micropigmentation (SMP) treatment, make sure the practitioner you've chosen are experienced. Also known as scalp tattoo, SMP requires both artistry and technical skill. You deserve both. The legal qualifications needed to perform SMP vary from state to state. That makes it even more important to ask a few direct questions before agreeing to treatment.
Six Questions to Ask Your Scalp Micropigmentation Practitioner
Scalp micropigmentation is an effective hair loss treatment that offers positive results to a wide range of people. Because it is effective and affordable, the popularity of SMP has risen dramatically over the last few years. Unfortunately, the popularity of the treatment also increases the risk of visiting a practitioner that isn't fully trained or qualified.
Before scheduling a consultation, make sure your clinic has several years of operation behind them. SMP artists should have a robust portfolio of their work to share with you and be eager to answer your questions.
Here are seven top questions to ask before scheduling SMP treatment:
Are you certified to perform SMP?
It takes a lot of training to be a tattoo artist, and it takes a lot of training to be a permanent cosmetics artist. Both of those skills provide great experience for an SMP artist to draw on, but neither one of them are a replacement for a scalp micropigmentation training course. In some states, it is legal to practice SMP with little or no SMP-specific training. Make certain your SMP "expert" has completed a course on scalp micropigmentation and can provide certification.
Can I visit your clinic/office?
If an SMP clinic does not welcome you to tour the office and treatment rooms before signing a contract, thats a major red flag. Things to look for include:
Display of SMP certification
Display of business license and other licensure according to each state's laws, such as body art practitioner license, county health permit, or bloodborne pathogens certification
A clean, sterile environment
Prepackaged needles that are opened fresh in front of each client
Practitioners who use appropriate barrier protection, including masks, barrier tape, nitrile gloves, and guards during treatment
Friendly, professional workspace
Trust your instincts when choosing an SMP clinic. If anything you see or experience makes you feel uncomfortable, find a fully qualified practitioner to perform the procedure.
What type of pigment do you use?
Any hair tattoo artist that does not know what's in their pigment should probably not be in the business. At Scalp Micro USA, we use an all-natural black cosmetic pigment that can be diluted to color-match almost every shade of hair follicle. Our pigment of choice is called Folicule which has been used in over 5,000 SMP sessions.
Do you offer a free scalp micropigmentation consultation?
If an SMP clinic pressures you to schedule treatments without a free consultation, find another clinic. Scalp tattoo is a safe, effective procedure for the vast majority of people, but not everyone can benefit from scalp micropigmentation. A well-trained artist prefers to consult with a client, understand their goals and work with them to create a treatment plan before applying a single micro-dot of pigment.
How much will you charge?
Not every SMP client needs the same number or length of treatments, so it's normal to be given a price quote range. At Scalp Micro USA, the price typically ranges between $2,800 and $4,000.
After the initial appointment, the practitioner gets a clearer idea of your specific case, and can provide a more precise quote. On the other hand, if a practitioner seems unsure of the costs, adopts a "wait and see" attitude, or states one pat price for any and all customers, take your business to a clinic where pricing is more transparent.
How booked is your schedule?
The best SMP tattoo artists have full schedules with clients who are excited to see them. If you are going to an experienced and talented scalp micropigmentation practitioner, chances are they are going to have a demand for the artistry, this is normal and a good sign. You want to make sure you go to an aritst that either works with an established company or has an existing schedule under their belt.
Trust the Artists at Scalp Micro USA
Every SMP artist at Scalp Micro USA must complete a rigorous certification training program and apprenticeship. We have high expectations of our practitioners because we care about the safety and satisfaction of our clients. Contact Scalp Micro USA with your questions about SMP or to schedule a free consultation with one of our talented artists.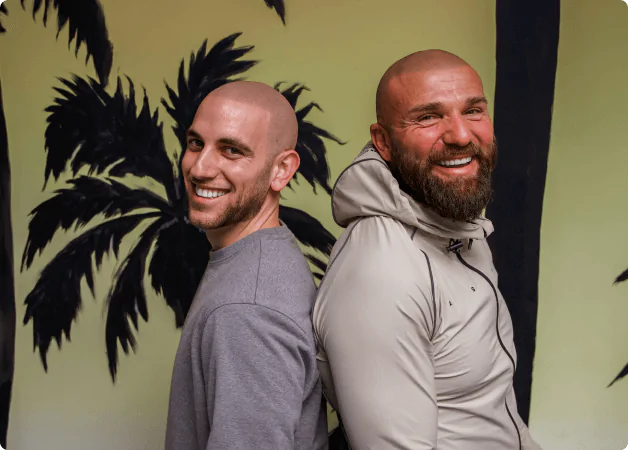 Tired of hair loss?
Get the perfect hairline, 100% guaranteed, with our scalp
micropigmentation treatment that is customized just for you. No more
crazy combovers. No more ineffective medications. Just results.