Blog
Scalp Micropigmentation Checklist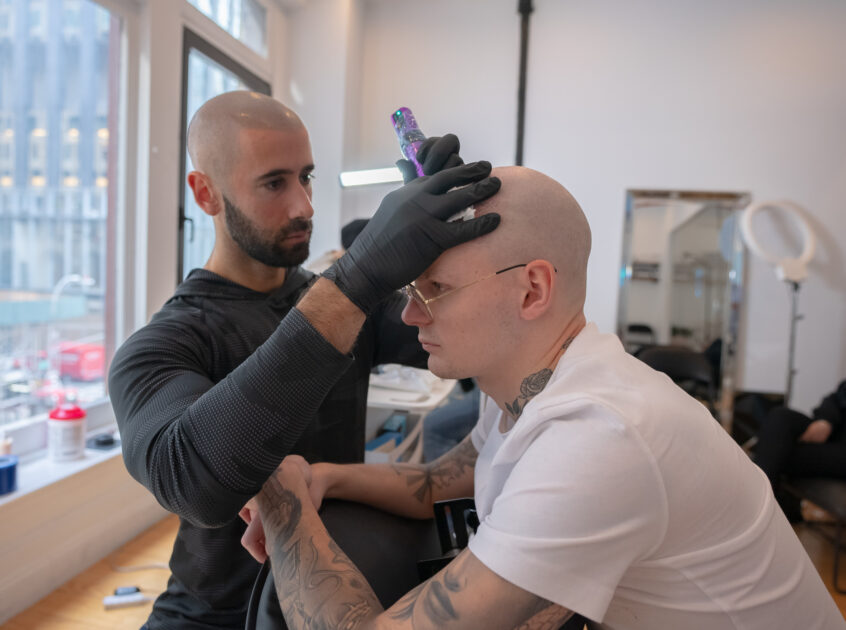 Scalp micropigmentation, also known as SMP,  offers a practical, affordable and non-invasive solution for hair loss and balding. It uses special techniques to replicate natural hair follicles and create the look of a buzz cut or short hair stubble.
SMP is a permanent cosmetic treatment.  Scalp Micropigmentation will typically last between 4-6 years. Following the recommended aftercare treatment guidelines can help prolong your look.
When SMP is done by an experienced artist, you will receive hyper-realistic, natural results.  Looking in a mirror, it will be hard to distinguish between where your hair ends and the Scalp Micropigmenation begins.
The cost will vary depending on a lot of factors.  Hair loss level is the most important factor in determining cost.  Using the Norwood scale is a visual representation used to help identify your hair loss stage.
Scalp Micropigmentation Checklist
Many people choose scalp micropigmentation for its convenience, cost-efficiency, and realistic looks. SMP services should be performed by experienced artists.  Below is an overview of six areas to watch for when looking for scalp micropigmentation:
1.    Finding Experienced Practitioners
Make sure you choose the right artist or practitioner. SMP is a combination of artistry and technical skills perfected by experience. The practitioner is a skilled tattooist specializing in SMP and natural follicle replication. Your results will only be as good as your practitioner, so working with reputable, experienced artists is important.
Anyone considering SMP for the first time may find it challenging to understand the procedure fully. Involving an experienced practitioner will reveal all the details about the process, what to expect, preparations, and best care. A skillful SMP practitioner may charge more, but you'll receive the desired results.
2.    Consultation
After choosing a practitioner or clinic, next comes the consultation.  Our team of practitioners will need to review your hair loss situation and determine the best solution.  You can do this by visiting a Scalp Micro USA location for a free consultation or by sending us images of your hair loss and discussing your options over the phone.
Your hair loss situation is reviewed by a certified scalp micropigmentation artist, who will provide you with a customized treatment plan. The practitioner will simulate a hairline to match your desired look. This hairline mockup allows you to see exactly what the treatment will look like on you.
3.    Questions To Ask
During your consultation, you will have the opportunity to ask any questions you might have. It is also an opportunity to learn everything you need to know about the process.
Here are some questions you may want to ask.
Who is the practitioner that will be doing your treatment?
How much experience do they have?
How were they trained, and by who?
What pigments do they use?
How many sessions will you need?
If you have scars, what will be the expected results?
How much will your treatment cost?
4.    Type of Haircut
Scalp micropigmentation can fix many issues, including balding, receding hairline, thinning hair, scar concealment, alopecia camouflage, and more. Each client has varying needs.
You'll want a buzz cut or short hair stubble if you need to take care of a sizeable bald surface.  A shaved head is a clean and natural look for most men, and maintaining a shaved look after scalp micropigmentation requires little work.
When you are only thinning on the sides, you can have a faded or tapered hairstyle, and SMP can fill in the thinning areas.  If you are thinning on top and you have a good hairline, you can keep the long hair and let us fill in the hair loss area.
If you have had hair transplant surgery and are looking to conceal the scar, the shaved look will look the best.  Our artists can conceal scars. However, a consult will help you understand what the end results will be.
5.    Prepping for your Treatment
Now that you have chosen your clinic and practitioner and have a treatment plan ready to execute, what do you need to do to be prepared for your appointment?
Two important steps to do before treatment are to moisturize your scalp and cut your hair the night before.  Moisturizing your scalp twice a day, morning and night, will help soften the skin.  Cutting your hair can be done on the day of the treatment. However, if you plan to shave your head, do it at least a few days before the appointment.
It is also recommended to not drink alcohol the night before the appointment.
6.    AfterCare
For the first five days, below are things to consider while healing.
 Excessive sweating could interrupt the healing process
 Scrubbing the scalp can break the skin and open wounds, and shampooing could introduce harsh chemicals.
Shaving will irritate the area while it's healing.
UV rays from the sun can cause sunburn and sun damage. This could lead to premature fading of the scalp pigmentation.
You could introduce bacteria and increase the risk of infection by touching the treated area without washing your hands.
For the next five days, you want to make sure you let the treated areas heal.  Avoid scratching and shampooing while the skin is healing.  You will see some peeling and scabs form.  Let them run their course and not disrupt the healing process.
After the initial ten days, you are okay to resume your regular routine.  During this time, you will be prepping for your next treatment.  You should shampoo and shave or cut your hair before your next appointment.
Reputable Scalp Micropigmentation
At Scalp Micro USA, we take pride in being the leading SMP company in New York, Los Angeles, and Houston, Texas. We offer a natural hair loss solution for balding, thinning hair, alopecia, and transplant scars. Our artists replicate natural hair follicles to produce a buzz cut or short hair stubble appearance. The procedure is also non-invasive, affordable, and 100% effective.
Contact us for your free consultation at any of our locations. Feel confident with our 600+ 5-star reviews.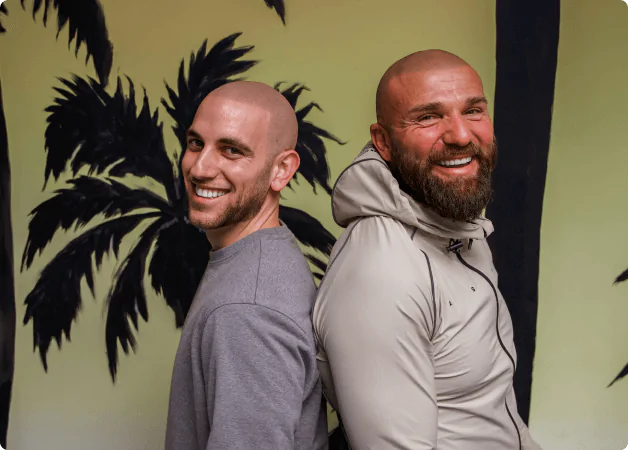 Tired of hair loss?
Get the perfect hairline, 100% guaranteed, with our scalp
micropigmentation treatment that is customized just for you. No more
crazy combovers. No more ineffective medications. Just results.