Blog
The Truth About Hair Transplants in Istanbul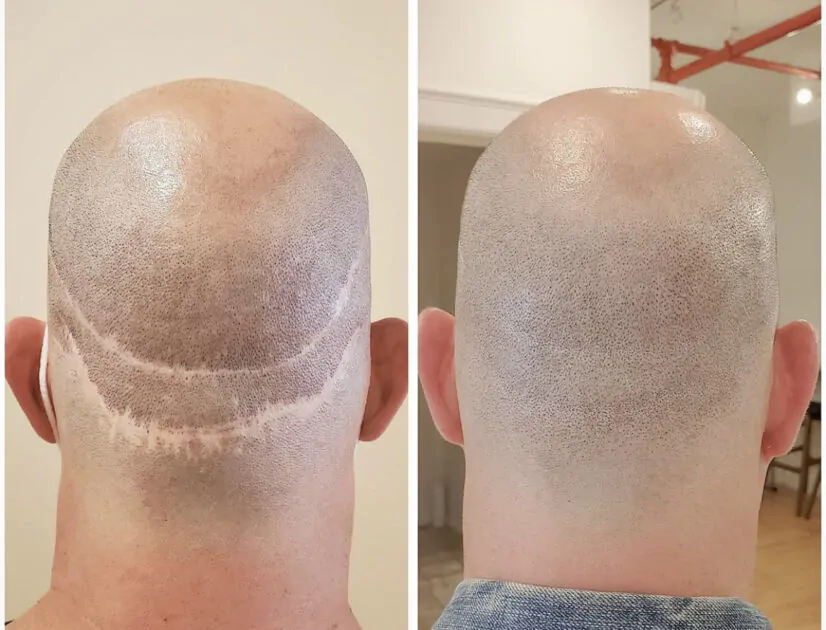 While hair transplants have been around since the 1950s, hair transplants in Istanbul have become an increasingly popular trend. Here is what you should know about FUE and FUT hair transplants, the craze behind hair transplants in Turkey, and how Scalp Micro USA can cover up transplant scars via scalp micropigmentation.
Types of Hair Transplants
There are two common types of hair transplants: follicular unit extraction (FUE) and follicular unit transplantation (FUT). While FUE is relatively less involved than FUT, both transplant styles are costly, involve significant recovery time, and leave procedure scars.
FUE Hair Transplants
An FUE procedure requires donor hair grafts to be individually removed from the donor region using a specialized tool. This transplant needs the individual's head to be shaved prior to beginning the procedure. FUE hair transplants do not need stitches but will leave a scar. Graft survival rate is also quite low as the procedural tool does not have high accuracy.
FUT Hair Transplants
A FUT procedure is slightly different compared to FUE in that a long, thin strip of hair is removed from the donor hair region, typically the back of the scalp. Since the procedure will result in one long, linear scar, a removable stitch is used to help the donor region heal.
Hair Transplants in Istanbul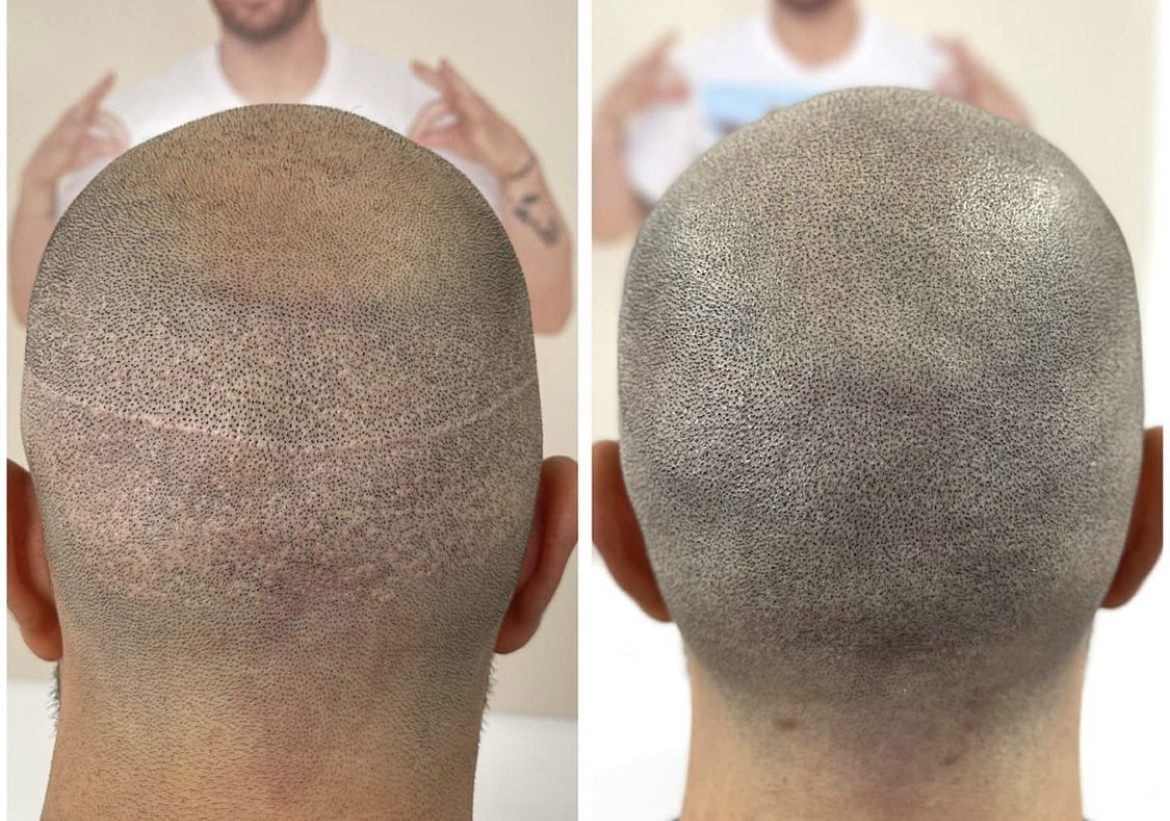 Deemed the "hair transplant capital of the world," Istanbul finds itself to be a popular travel destination for individuals looking to remedy their balding hair. Alex Hawkins, a writer for GQ, recently traveled to Istanbul to see exactly how the process works. According to Hawkins, "Turkey now sees between 1.5 million to 2 million medical tourists per year, mostly for hair transplants, [but also] plastic surgery, dental work, and weight loss treatments." The nation's hair treatment industry alone is worth more than 1 billion USD.
Yet receiving such an involved procedure thousands of miles away is not without risk – or critique. Individuals like Hawkins as well as resources such as the International Society of Hair Restoration Surgery (ISHRS) share their concerns with prospective hair transplantation candidates, including what exactly happens during the procedure and recovery process, the cost of the procedure, and who actually executes the transplantation.
Procedure Length and Recovery 
Interested clients should know the full scope of treatment and recovery time that is required with hair transplants. Immediately after transplantation, you will be expected to follow significant changes in your daily routine while you recover. These include no touching, scratching, or itching your head; no looking down or bending your head, and no exercise or alcohol. You also cannot sleep in a normal position. Instead of sleeping with a pillow under your head, you will need to keep your head upright at a 45-degree angle. 
Cost
FUE and FUT hair transplants are quite costly, ranging upwards of several thousand dollars. In 2022-2021, the cost of hair transplantation per graft in the United States was 5.44 USD compared to 1.07 USD in Turkey. For the thousands of balding individuals looking to work around these high costs, traveling to Istanbul, Turkey, may seem like a suitable option. You may even notice some celebrities combating their thinning or balding hair through hair transplantation. Yet these costs do not include expenses like the cost of travel and transportation to get to and from Istanbul. Individuals who require further treatment may also not be able to accommodate the costs for a return trip if necessary.
Practitioners and Safety
While a qualified medical professional may draw the hairline, it's likely a team of assistants will perform the actual transplantation. This may bring up concerns about whether the assistants are properly qualified to be offering this service as well as health- and safety-related apprehensions. Working with such assistants may explain the significantly lower cost of this procedure in Istanbul as compared to US rates.
Scalp Micropigmentation and Covering Up Scars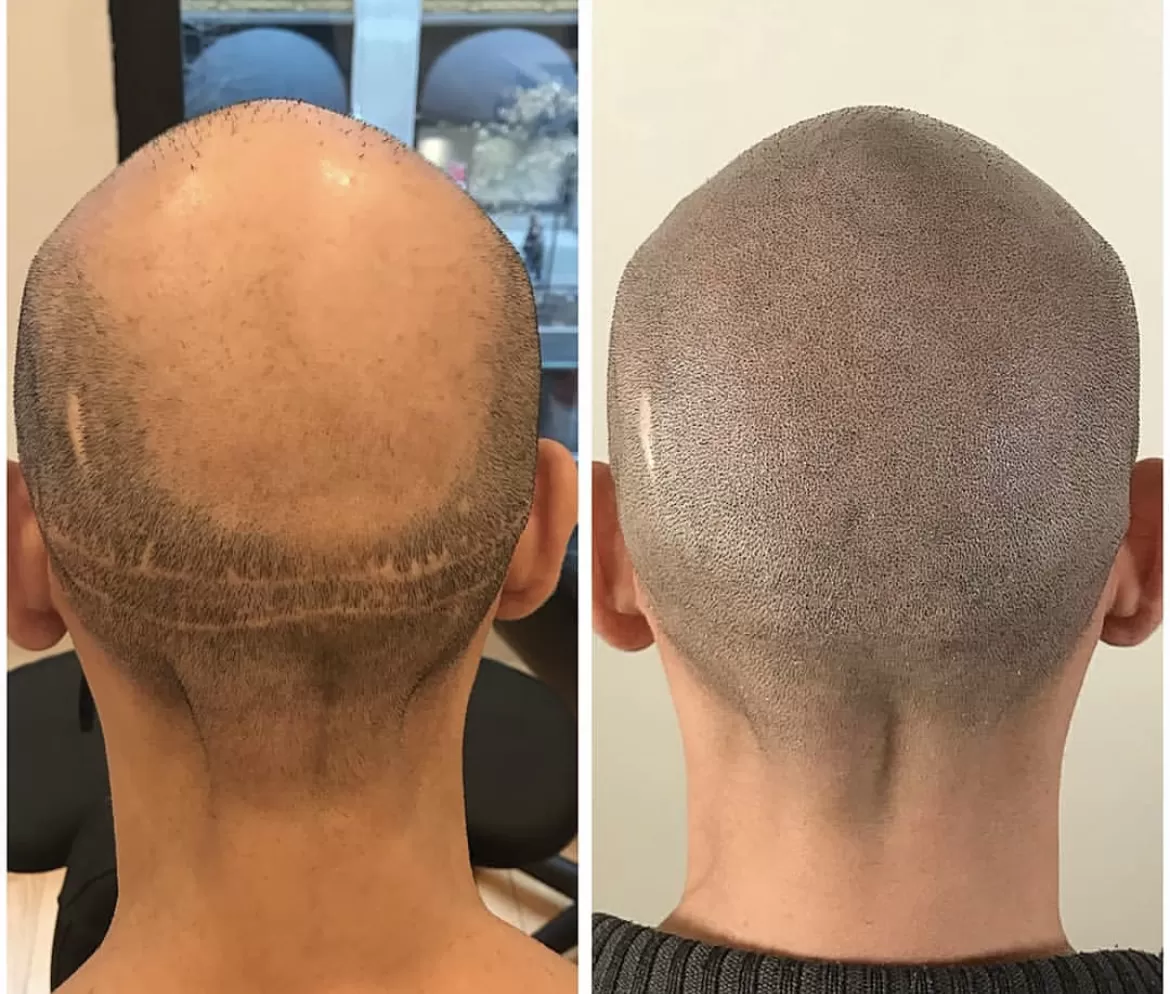 If you've already found yourself post-hair transplant procedure, don't worry. Scalp Micro USA's unique hairline micropigmentation process provides the hair loss solution you are looking for. In fact, 30% of our clients come to us after having received transplant surgery. 
How It Works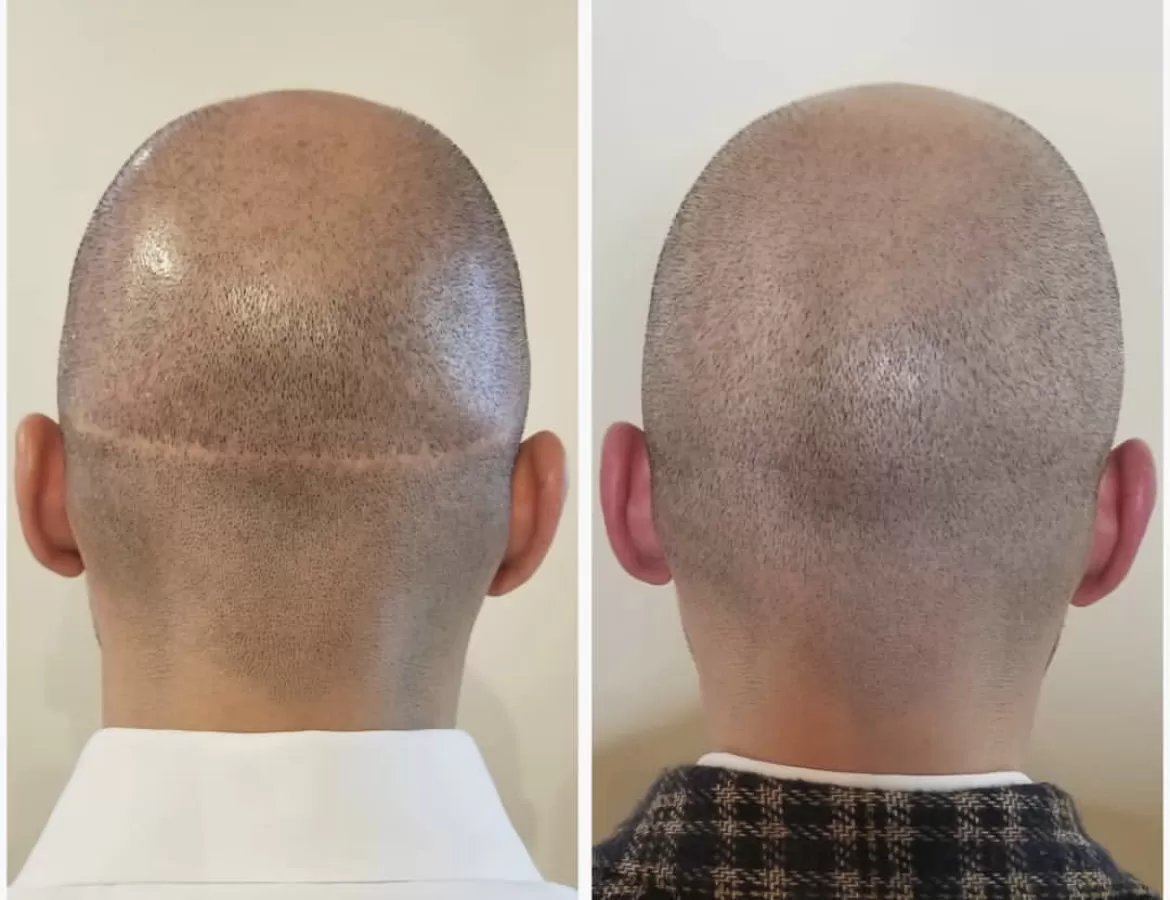 Scalp micropigmention is the process of placing tiny replicated follicles about 1 to 2 mm into a scalp. With results that last four to six years, we replicate tiny hair follicles into the skin that look like short stubble, like a buzz cut or close shave. In just two to four sessions and with no downtime, we will restore your hairline. Our practitioners can also help conceal the visibility of hair transplant scars with scalp micropigmentation. 
Work With Scalp Micro USA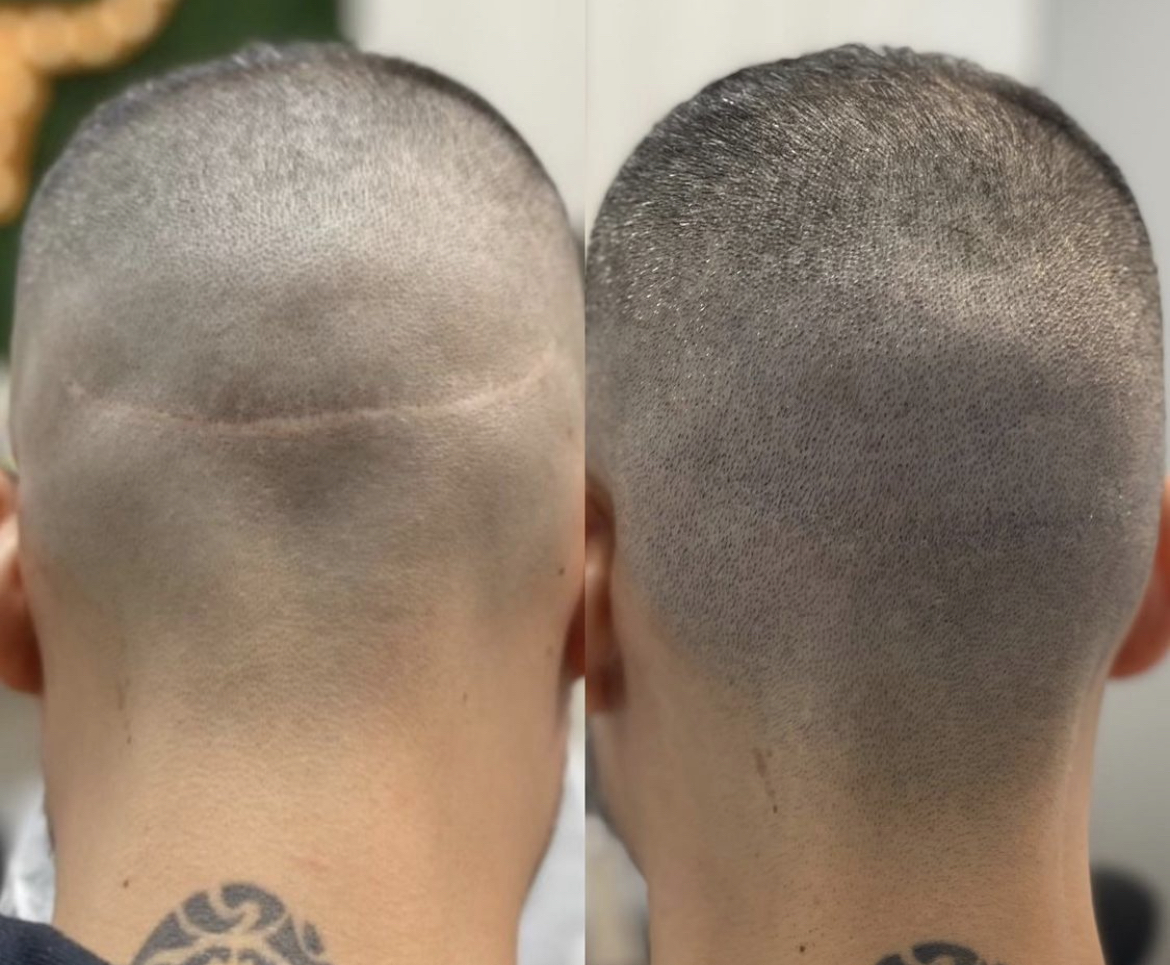 When compared to the costs of hair transplantation, there is no question that scalp micropigmentation is much easier, more affordable, and a 100% effective hair loss solution. Scalp Micro USA provides top-quality scalp micropigmentation throughout the US. Our artists can help you redefine your hairline with different styles of scalp pigmentation. Visit one of our clinics in New York, Los Angeles, Houston, Austin, Chicago, and South Florida to get started. We will provide you with a free 30-minute consultation and a treatment plan to fix your hair loss.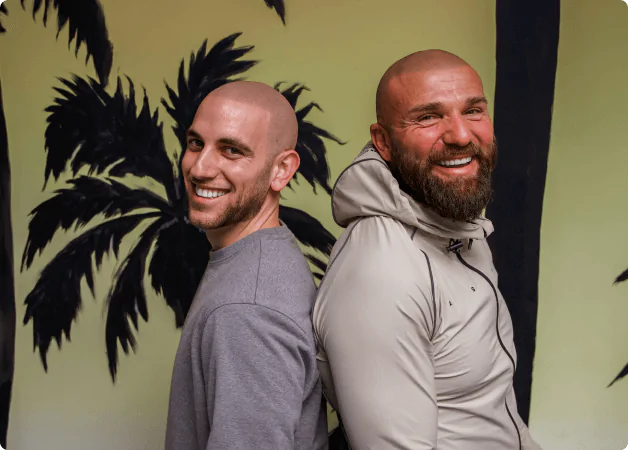 Tired of hair loss?
Get the perfect hairline, 100% guaranteed, with our scalp
micropigmentation treatment that is customized just for you. No more
crazy combovers. No more ineffective medications. Just results.