Blog
What Is a Bald Head Tattoo?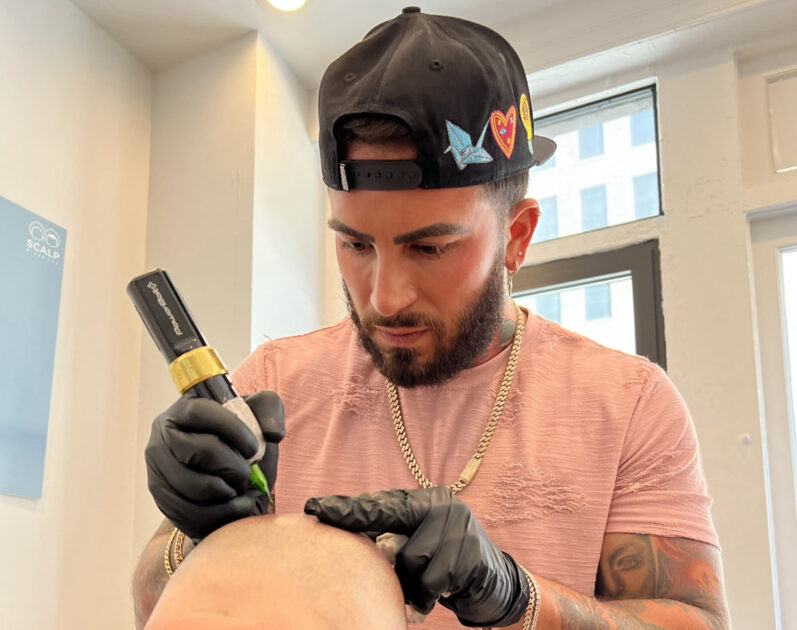 Hair loss and balding are common effects of age, and many people are looking for ways to achieve a younger, more natural look. One way to do this is to get a hair tattoo. A bald head tattoo will offer you the natural look of evenly distributed hair follicles, helping eliminate the look of hair loss. 
Here's how a hair tattoo works, and why you might consider getting one.
What Is a Bald Head Tattoo?
Hair tattoos or scalp micropigmentation (SMP) involve replicating the original hair line by tattooing small dots that look like follicles onto your scalp. Expert practitioners use special pigments that will match your original hair color. This allows for semi-permanent and natural-looking results that make your scalp look as if you've had a fresh shave.
Here's what you need to know before getting a bald head tattoo.
It Is Safe
Our artists are trained professionals who know the ins and outs of micropigmentation. They will help you feel comfortable throughout your appointment and will perform the procedure with top-quality skill. Our artists use an applicator to micro pigment areas of your scalp. The process is precise and simple, allowing you to enjoy amazing results in just a few visits. Recovery time is also minimal. 
With advanced software, we can safely design and restore your natural hairline. Since we use a machine specifically designed for SMP, you will not experience lingering side effects after treatment. Sessions typically take a couple of hours due to the level of detail, but our practitioners at Scalp Micro USA will give you breaks when you need them throughout your appointment.
It Is Affordable
Compared to other permanent hairline loss solutions such as hair transplants, SMP is the least expensive option you can go for. The total cost may differ according to the client's specific needs, but Scalp Micro USA charges from $2.8k to $4K. The process is affordable since you pay a one-time fee for the whole procedure without needing to spend so much after.
Unlike with a hair transplant, you do not need post-surgery medication and creams, which makes the amount you have to pay for SMP even that much more worth it.
The Results Are Semi-Permanent
When looking for solutions to balding, most people gravitate towards options with permanent results. SMP is practically permanent since the results last years after you complete treatment. Some scalp micropigmentation clients may experience light fading after 4 to 6 years, but you can solve this with a simple touchup.
Since the results are permanent, artists at Scalp Micro USA allow clients to choose their own hairline. Some may stick with the pre-existing natural hairline or adopt a modern style to make it more exact. We strive to offer you the results you need since they can offer you a confidence boost. After two to four sessions with our scalp micropigmentation experts and a full recovery, your head will look like you got a buzzcut.
The Results Are Realistic
When looking for a solution for baldness, you likely want an option that is subtle. Although it is a cosmetic procedure, scalp micropigmentation offers realistic and natural-looking results. You enjoy the replication of hair follicles on your scalp, which are so small and fine that they will closely resemble real hair with a close shave.
For such amazing results, you need to find an experienced SMP practitioner. At Scalp Micro USA, we use ink that resembles your hair color to make sure that the results blend well with your skin tone.
In some areas, clients with thin hair growth can get SMP to make their hair look dense. Our experts at Scalp Micro USA also use hair tattoos to cover up blemishes or scars from surgery or accidents.
Enjoy a Youthful Appearance
Regardless of your age, people may assume you are older if you start balding. This can affect your self-image and sociality. Getting SMP treatment at Scalp Micro USA helps you regain your receded hairline. You can also alter it to be as perfect as you want to bring a youthful appearance.
Although you may not get these results overnight, an SMP procedure can give you some of your years back. 
Get a Hair Tattoo at Scalp Micro USA
Hair thinning and receding hairlines are common among men, but you can get a hair tattoo for a complete hairline. Scalp Micro USA is a trusted scalp micropigmentation expert, offering custom hair loss solutions to people with all kinds of backgrounds and needs. Scalp Micro USA provides top-quality scalp micropigmentation throughout the US. Our artists can help you redefine your hairline with different styles of scalp pigmentation. 
Visit one of our clinics in New York, Los Angeles, Houston, Austin, Chicago, and South Florida to get started. We offer custom hair loss solutions to people with all kinds of backgrounds and needs. Our practitioners blend your procedure with the existing hair for a natural and realistic look. Contact us today for a free consultation.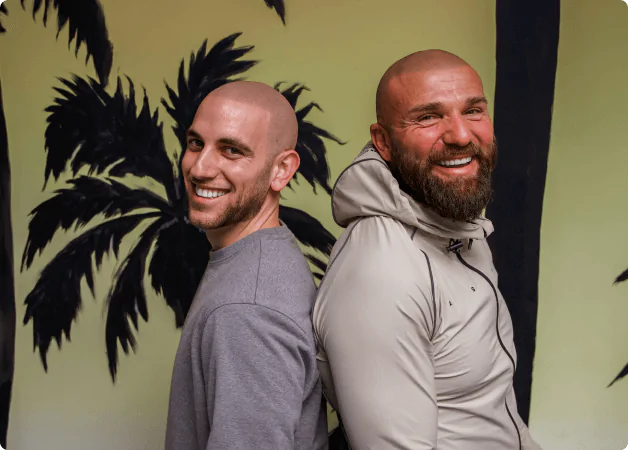 Tired of hair loss?
Get the perfect hairline, 100% guaranteed, with our scalp
micropigmentation treatment that is customized just for you. No more
crazy combovers. No more ineffective medications. Just results.