Blog
Why should I get scalp micropigmentation for the holidays?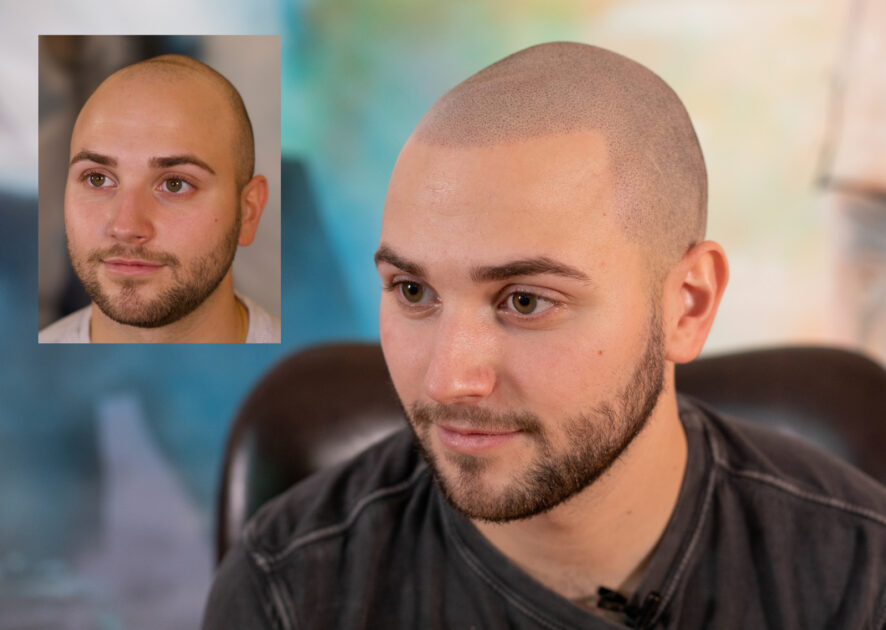 We're in the peak of the holiday season and you might be scrambling trying to find the perfect gift for yourself or for your hubby. Let's face it, you or your significant other might not have the best hairline at the moment. Compound that with the fact that COVID-19 has a lot of us feeling down lately, and it's not the best situation. 
What a better way to spruce up your appearance with scalp micropigmentation. With the growing popularity of scalp micropigmentation, it's never been easier to get access to this non-invasive, convenient hair loss treatment. Plus, it's so widely available these days, it'd be a waste to not find out more about it. 
A new post-holiday hairline
Scalp micropigmentation, or SMP, involves depositing small amounts of pigment into the scalp's top skin layers. Compared to invasive procedures like hair transplantation, it requires less downtime and is not a serious surgery. Scalp micropigmentation is also 100% effective vs hair transplants which may only work if you have a strong donor area. At the end of scalp micro pigmentation treatment, you will have the look of a short buzz-cut hairstyle. This hairstyle is timeless, stylish, and looks fresh on any man who is balding. 
A scalp pigmentation specialist will recommend scheduling two to three sessions to complete your treatment. Specialists at Scalp Micro USA work with their clients closely to get the desired hairline and blend into your existing hair. 
Compared to invasive hair-transplantation procedures, scalp micropigmentation is much more affordable. There are many options to help pay for SMP sessions. You could even get scalp micropigmentation financing or a gift card as needed for your SMP treatment. 
Other holiday gift ideas for us bald guys
In addition to getting scalp micropigmentation for the holidays, you could also get other items to help make managing a bald head easier. 
Trimmers
After, or even before, scalp micropigmentation treatment, your husband will be keeping their bald head maintained with trimmers. You can look into getting him a decent trimmer that helps keep the head buzzed. After SMP treatment, it's important that the hair is maintained to ensure a clean buzz-cut style.    
Scalp cleanser and moisturizer
Don't let your significant other use plain old shampoo to clean their scalp. Normal shampoo and other products can dry out the scalp and leave it looking aged and prone to oily skin in some cases. It's better to use a cleanser or moisturizer that's designed specifically for the scalp. A cleanser or moisturizer that contains natural ingredients like tea tree oil can help gently clean the scalp while soothing any inflammation and preventing dandruff. We recommend checking out Folicule, a new moisturizer made specifically for bald(ing) guys.
A hat or similar accessories
A hat or beanie is a great gift for bald men who need extra protection during the summer or winter. A hat can help protect the exposed scalp from harmful UV rays from the sun. You'll want to make sure your loved one doesn't burn their scalp, especially during the summer. During the winter, a beanie can help protect the scalp from the cold weather elements. 
Contact the experts at Scalp Micro USA
If you have further questions about scalp micropigmentation, such as what the process is like, you can contact the experts at Scalp Micro USA. Specialists undergo extensive training to ensure the best final result with scalp micropigmentation treatment.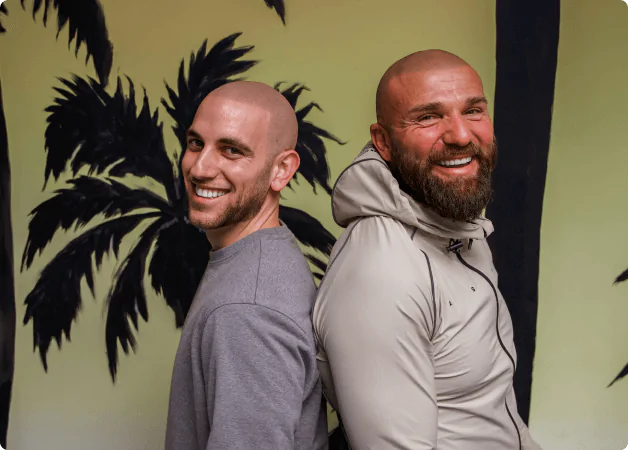 Tired of hair loss?
Get the perfect hairline, 100% guaranteed, with our scalp
micropigmentation treatment that is customized just for you. No more
crazy combovers. No more ineffective medications. Just results.